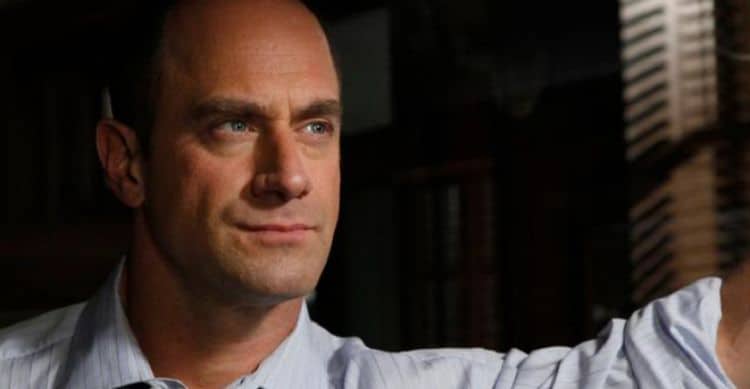 Go on and admit it, you've wanted to see Elliot Stabler come back for a long time now since his departure following season 12. The hot-headed SVU detective unfortunately took off after shooting an armed teenager who was out for revenge. Unfortunately the teen did manage to kill an innocent person as well as the criminals and in the process of trying to get her to drop the gun, Stabler dropped her with a single shot. It's already known in the real world just how that would play out and in the SVU world it wasn't any different as Stabler was vilified by the press and as a result, by the people as well. To hear that he's coming back in another Law and Order-based show and that he'll be in the same vicinity as the still-going-strong SVU bunch is something that gives a lot of Law & Order fans a serious charge as Jeremy Dick of TVWeb might agree. Stabler was one of the most well-respected and well-liked members of the cast after all and he was easily one of those that people have been missing for a while since there's never been anyone quite like him. Christopher Meloni went on to star in several other projects after SVU but the ghost of Stabler has always been around since he was one of the more forceful personalities on the show. But to think that he and Mariska Hargitay might meet up again on the job is enough to get anyone pumped since his show will be looking at a 13-episode first season that will hopefully remind a lot of people just why Stabler was so great.
One thing to remember is that yes, Stabler was kind of a dick at times since he took a very hard-nosed approach to crime a lot of times and wasn't easy to get along with since he did have a temper that could flare at the worst moments and he was a pretty physical guy. But if anyone remembers, he wasn't a Superman cop since a lot of times when one wouldn't think it would happen he did get his butt handed to him by the most unlikely of villains. It's true that some of them took him by surprise and that's easy to forgive, but there were moments when the hot-tempered detective probably should have been able to take a hit and keep going. All in all though he was one of the best in the group since despite his extremely out of control temper he was in fact also one of the most passionate detectives when it came to his job as one can see if they go back in the SVU archives to see just how far he went for a lot of those on his squad. He definitely rubbed a lot of people the wrong way, but he was one hell of a detective on the show and he was the kind of guy that a lot of people can sympathize with since he had to make a few very hard decisions in the course of his career. Christopher Meloni is the kind of guy that you might not think can play more than one character since he does look like a very tough customer, but that's obviously not the case since he's been seen in a number of different projects, usually as a tough guy almost always in a different manner than he ever achieved with Stabler. Megan Stein from Country Living has more to say on Meloni's departure from the show.
Unfortunately we won't be likely to see production on this show ramp up anytime soon since with what's going on right now and the fact that Hollywood is pretty stymied when it comes to working the show might not be up and running until fall or even next year. It all depends on when the coronavirus is bound to let up and when we as Americans can get back to what we call normal in our lives. It's still extremely exciting to think that the SVU squad could be interacting with Stabler once again as the two shows might coincide with each other more than once, but it's also enough to think that Stabler might not be the same person he was when he was still on SVU since that one act in the line of duty could have changed him in a big way. After all, the word is that he retired off-screen and that he never worked as a cop again, so the story is going to have to be something good that will get him back on duty and possibly squared away again in an attempt to do what he's so good at. It would be nice to see someone who's supposedly a hand to hand specialist in combat actually get some decent fight scenes in this time though.