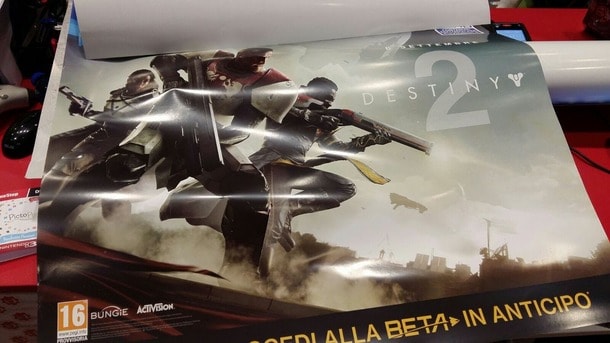 Bungie's shared-world shooter Destiny has a sequel and that sequel is now confirmed to be launching in September.   Italian website Lega Network just leaked two posters for Destiny 2 which were allegedly leaked by a GameStop Italy.   The release date is said to be September 8th but if you look at the poster above you'll also notice that there is also a forthcoming beta.  While we're not 100% sure if these posters are real, multiple outlets are reporting that they are.
In addition to these leaks, gaming site Kotaku revealed that they think Bungie was set to announce a release date today.   As far as the September 8th date this may only apply to Europe as games here in the U.S. tend to debut on Tuesdays.   According to IGN
Last month, Activision confirmed that the sequel to Destiny is still on track for a 2017 release.   Now it's not only confirmed but leaked as well.  My only response to this is if Bungie were going to announce the release date anyway this shouldn't be a big deal.  If Bungie were waiting another few months to make their announcement this might be more problematic.  Then again, Kotaku isn't 100% sure either.
Still though, at least fans have a pretty good indication that Destiny 2 is coming out September.