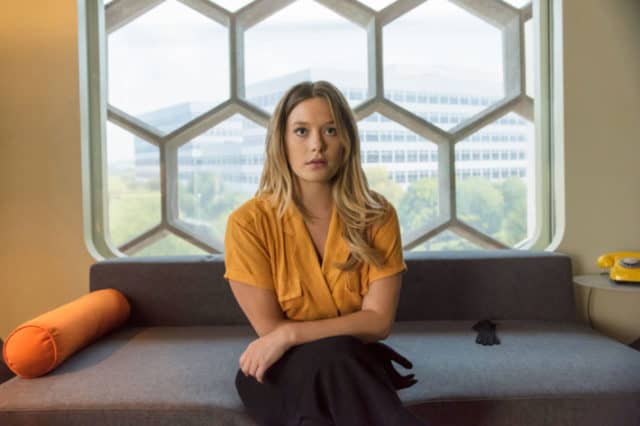 Legion is finally back, and we are immediately reminded of what it felt like to watch Legion during the first season. The X-Men series picks up just under a year after the season 1 finale when the main character David, played by Downton Abbey's Dan Stevens, was abducted from the Summerland ranch basically by a UFO. When his friends–who are now all part of Division 3–found him, David claims that he's only been gone for a few hours. We know that's not true, and his friends know the same. David also has to realize that he woke up in a nightclub filled with people infected with "The Catalyst," some sort of a psychological virus believed to have been spread by Oliver and The Shadow King.
So it's been almost a year since David last saw his girlfriend, Syd–played by Rachel Keller. We're sure we'll find out what has happened since then to the rest of the cast and to David also. But before that, let's talk about all the delusions and confusions that transpired mid-episode. We know that a full-on psychosis is imminent, but was David actually delusional during the weird yet epic dance battle that happened between himself, Oliver, and The Shadow King? According to creator Noah Hawley, David is not yet delusional at that point. So the crazy dance battle is nothing more than an actual dance battle. It's kind of cool, if you think about it. They're settling scores without feuding it out bloody-style. But aren't we watching an action series, after all, and not a dance series? It doesn't really matter, as long as we get to see Dan Stevens dance.
But we'll keep on asking, "What did we just watch?" Hawley thinks that the show might be asking a bit much from viewers, but he guarantees some answers along the way. The dance battle itself, according to Hawley, was not actually a fight. He calls it more of a courtship than anything. Eventually the episode revealed a bit of what happened to David when he was abducted. The mysterious orb that abducted him was apparently sent by his girlfriend Syd–one from the future–to tell David that he needed to help out Oliver and Farouk (aka The Shadow King) with their quest to find the missing body from the season 1 finale. This puts a lot more focus into questions of morality within the show rather than questions of reality.
Who's evil and who is not? We'll find out more as the show goes. We hope, for our sake, that David is actually good because at the moment, the morality of our hero is at question. The Legion season 2 premiere might have left us all with a lot of confusion and even more questions, but that's exactly what's going to make us tune in for the next coming episodes. Hopefully, we'll find out more about David and his mutant friends with each coming episode this season. Legion airs every Tuesday at 10 p.m. on FX.