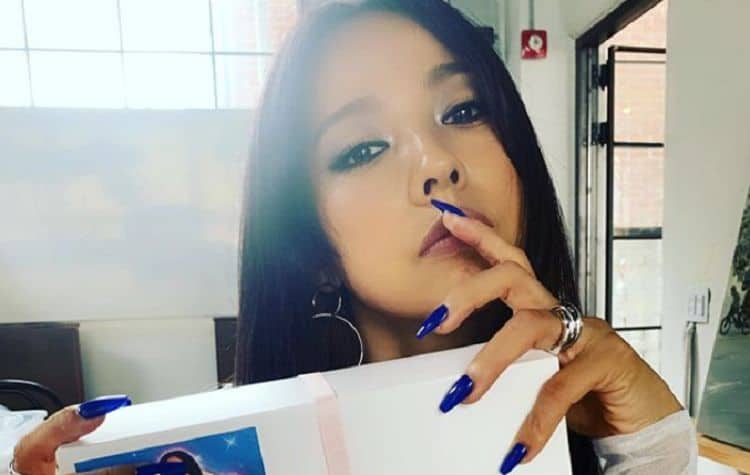 Musical talent from South Korea isn't always as mainstream as some might think, but some of the most talented musicians in that region do become mainstream. Lee Hyori is one of those talented artists who has made a career as a singer, producer, and as an actress. She's one of those people who can do it all, and not just in a mediocre manner. She's good at all of it, and that makes her a dangerous talent that the world will want to see more of as she continues to grow her fame and become more of a celebrity in the mainstream population.
1. She Looks Younger Than She Is
If you look at her photos, she's obviously a young woman in her 20s, no? No. She's not. She's twice that age. Her date of birth is actually May 10, 1979, which makes her 41 now. We were shocked when we realized that she's not in her 20s, and now we all want to know what she does, how she does it, and a step-by-step guide as to how she cares for herself, please.
2. She's Formerly a Girl Group Star
When she first began her career as a singer, it was part of a pop girl group in South Korea. They were called Fin.K.L. and they were a huge hit. She spent a few years with them before she decided she was ready to move on and see about creating a solo career for herself. It works out for her, no doubt.
3. She's was Discovered
It's the ultimate dream of all kids who were raised in the 80s and 90s, right? To be discovered hanging out at the mall or walking down the street, and it's exactly what happened to her. She was taking some photos with her friends and someone found her. That's when she was added as the last member of her girl group prior to their release in 1998 when they went public.
4. She's an Activist
She's very passionate about a lot of important things, like animals and social causes. We think part of her fame comes from the fact that she's so good about using her fame and her image to help those in need, to create awareness for things that are close to and important to her, and that she works so hard to be a good person and change the world. She's very passionate about things, and she works hard dto make a difference.
5. She's Married
Sorry, gentlemen. She's taken. She has been married in 2013, and she's married to a rock start. Her husband is a guitarist, which is so cool. His name is Lee Sang-soon, and he's the guitarist for a band called Roller Coaster, and we are just in love with that concept.
6. She's Creating a New Girl Group?
Summer 2020 is the time when anything can happen, and there are some rumors that she is teaming up with some other talented women to create a new girl group, and we feel like we are all here for it. Celebrity Jessi recently opened up about who she would choose for her ideal girl group, and she chose Lee Hyori right away. She also said she'd love to include Hwasa and Uhm Jung Hwa. That would be an amazing group. We are all for it.
7. She's Not Finding People Happy with Her Right Now
Despite the global pandemic going on right now, she and some of her friends recently went out and enjoyed a night of karaoke, and it seems some people are not happy with her. She didn't social distance, she didn't wear a mask, and she didn't follow 'instructions' according to some fans. She had fun, though, and fun is important.
8. She's a Landlord
Her fame and fortune have allowed her to purchase a lot of real estate, including an apartment building in Korea. When the global pandemic of 2020 happened, she and her husband, owners of the building, decided that they wanted to do all that they could for their tenants, and they decided that they would forgo rent for the month of March for all their tenants to give everyone a financial break during such a terrible time.
9. People Love Her
When her fans and fellow musicians speak about her, they often call her so many flattering things. Kind, generous, passionate, and warmhearted are just a few. She is someone who has really shown who she is, and it seems she's just a good person in so many ways.
10. She's Good at Privacy
She's a musical sensation married to a rock star in a famous band, and yet she's been able to keep her private life relatively private. She doesn't find herself sharing too much, but just enough to keep her fans happy and her own integrity out of question.