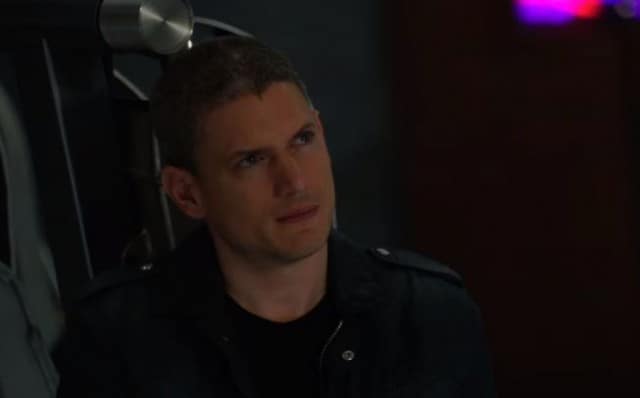 Captain Cold is always a wild card on Legends of Tomorrow; you never really know what the guy is going to do next. And that's why it shouldn't be too shocking to see just how little Leonard Snart cares about changing history in this sneak peek from tonight's episode, titled "Blood Ties."
In the video below, Wentworth Miller discusses tonight's all-new hour of Legends of Tomorrow and teases that we may learn more about Snart's past as he, Heatwave, and Jax travel back to Central City to steal a priceless jewel. In the brief clips we're shown, the three men talk about how Captain Cold's father was a thief, and how messing around with the timeline could cause Snart to disappear from existence. Does this mean that we'll see the guys interacting with a younger version of Snart's father? We'll have to wait and see.
Legends of Tomorrow airs Thursdays at 8 p.m. on The CW. Check out the sneak peek from "Blood Ties" below:
SNART VISITS HIS PAST; STEIN AND RAY TEAM UP — Rip (Arthur Darvill) decides to weaken Vandal Savage (Casper Crump) by going after his financial assets. Rip and Sara (Caity Lotz) infiltrate Savage's bank, but are discovered by his men. Meanwhile, Snart (Wentworth Miller) and Rory (Dominic Purcell) talk Jax (Franz Drameh) into taking the jump ship back to Central City so they can steal a valuable emerald. Professor Stein (Victor Garber) guides Ray (Brandon Routh) on a dangerous mission. Dermott Downs directed the episode written by Marc Guggenheim & Chris Fedak.
[Photo via YouTube]