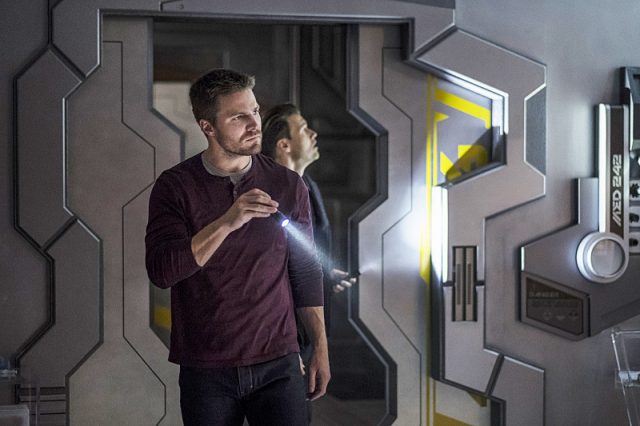 Fans of all of The CW's DC TV series will be seeing quite a few familiar faces during the Legends of Tomorrow Season 2 premiere, most notably Oliver Queen and Damien Darhk as Stephen Amell and Neal McDonough both guest star in the first episode of the spin-off's second season. However, Oliver and Darhk won't be the only two "special guests" of the episode, as the Legends of Tomorrow Season 2 opener, titled "Out of Time," will also welcome Albert Einstein, who you can see a photo of below.
Additionally, the pictures from "Out of Time" also give us our best look yet at Legends' new series-regular cast member, Nick Zano, who will be playing Dr. Nate Heywood. Plus, there's Oliver coming to blows with Mick (over what, we can't be sure of yet), and Sara and Ray both suiting up as White Canary and The Atom, respectively.
With no major "big bad" to kick the season off with, it will be interesting to see where Legends of Tomorrow Season 2 goes after its premiere. We know that Damien Darhk will eventually be joining Malcolm Merlyn (John Barrowman), Reverse Flash (Matt Letscher), and Captain Cold (Wentworth Miller) to form the Legion of Doom, but what will the Waverider team be up to until that evil group is created? We can only hope that it's a ton of fun, time-trippy adventures–that's when the series was at its best during Season 1.
Legends of Tomorrow Season 2 kicks off on Thursday, Oct. 13, at 8 p.m. on The CW. Check out all the photos from "Out of Time" below: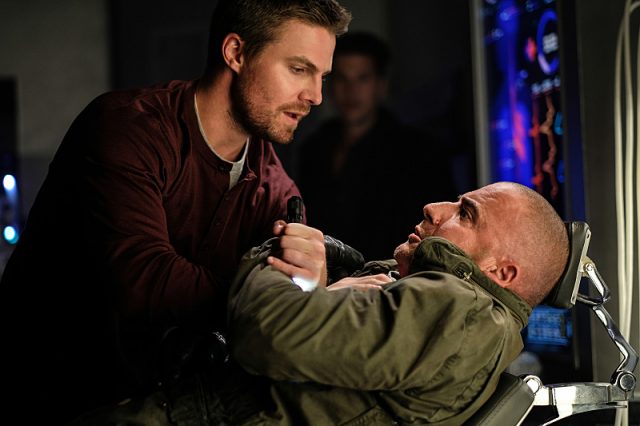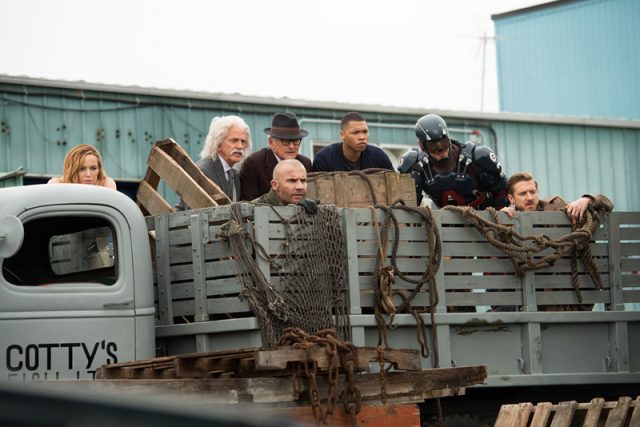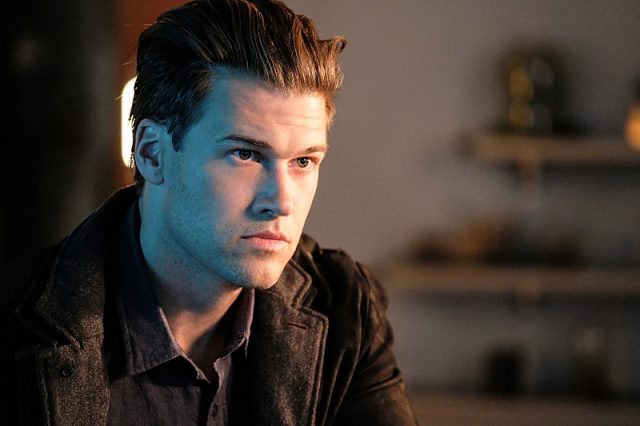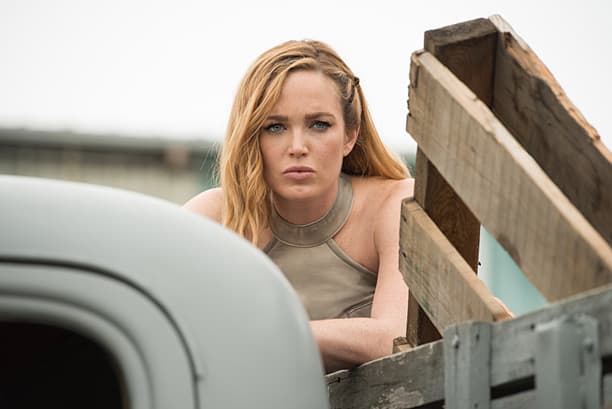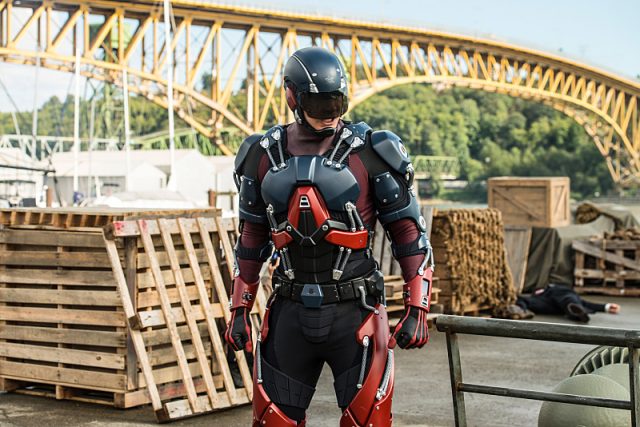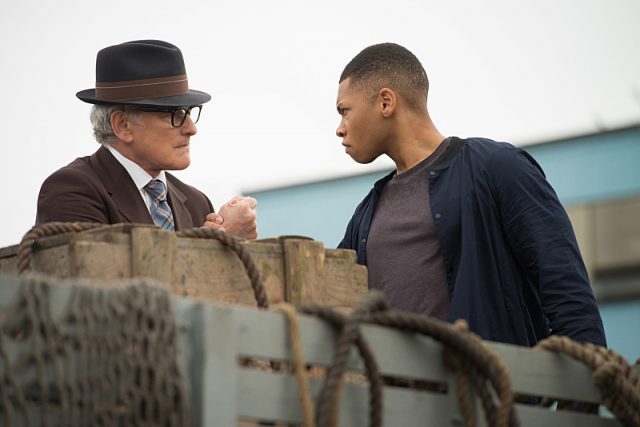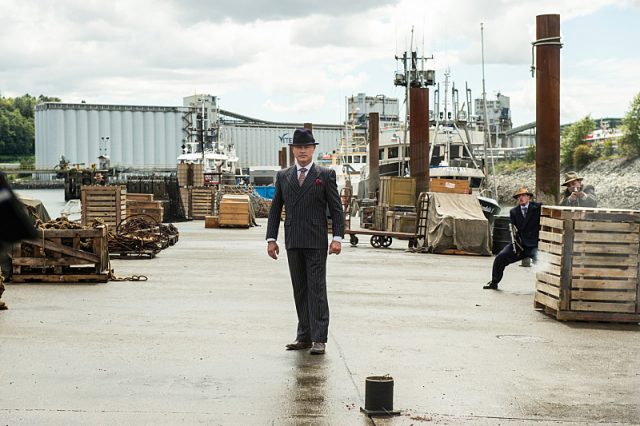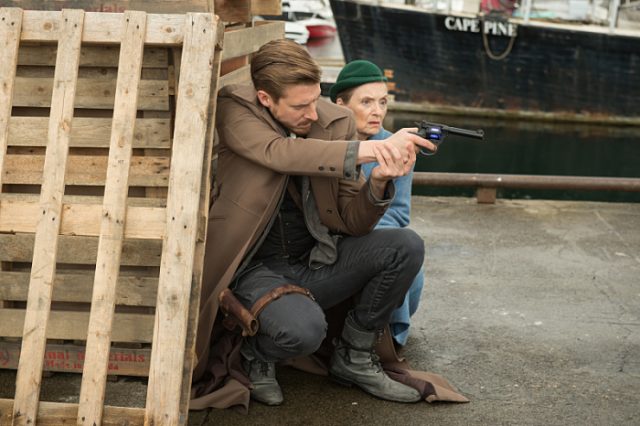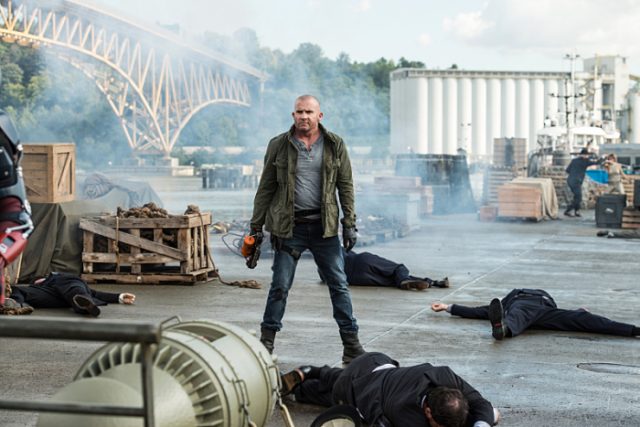 [Photo credit: Diyah Pera &Â Robert Falconer/The CW]