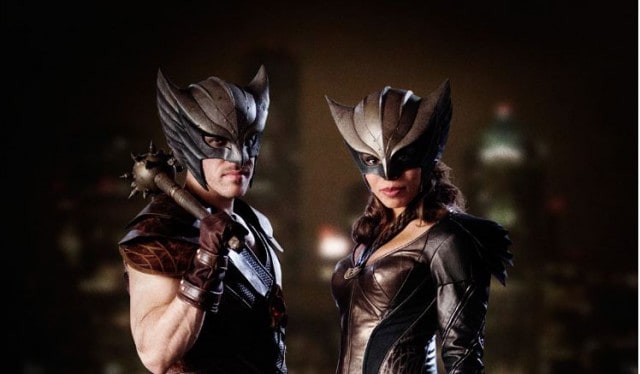 The CW's upcoming Arrow/Flash spin-off, DC's Legends of Tomorrow, is one of this TV season's most eagerly awaited premieres. And even though we're still months away from the series making its official debut, The CW has given us a little taste of what we can expect from the all-new superhero series in the form of this awesome photo of Hakwgirl (Ciara Renée) and Hawkman (Falk Hentschel).
For those who don't know much about these DC heroes, Hawkman is Carter Hall, the latest reincarnation of an Egyptian Prince whose fate is to be reborn throughout time along with his soulmate, Kendra Saunders, aka Hawkgirl (one of DC Comics' very first female superheroes). Both of them have the ability to access the powers of the Hawk God, Horus, transforming them into the heroes that we'll see on Legends.
In addition to Renée and Hentschel, Legends of Tomorrow also stars Brandon Routh (Ray Palmer/The Atom), Caity Lotz (Sara Lance/White Canary), Wentworth Miller (Leonard Snart/Captain Cold), Dominic Purcell (Mick Rory, Heat Wave), Victor Garber (Martin Stein/Firestorm), Arthur Darvill (Rip Hunter), and Franz Drameh (Jay Jackson), who will work together as a united group of heroes and villains to take down the immortal Vandal Savage (Casper Crump).
Legends of Tomorrow is slated to premiere at midseason on The CW. Check out the full version of the Hawkgirl and Hawkman photo below: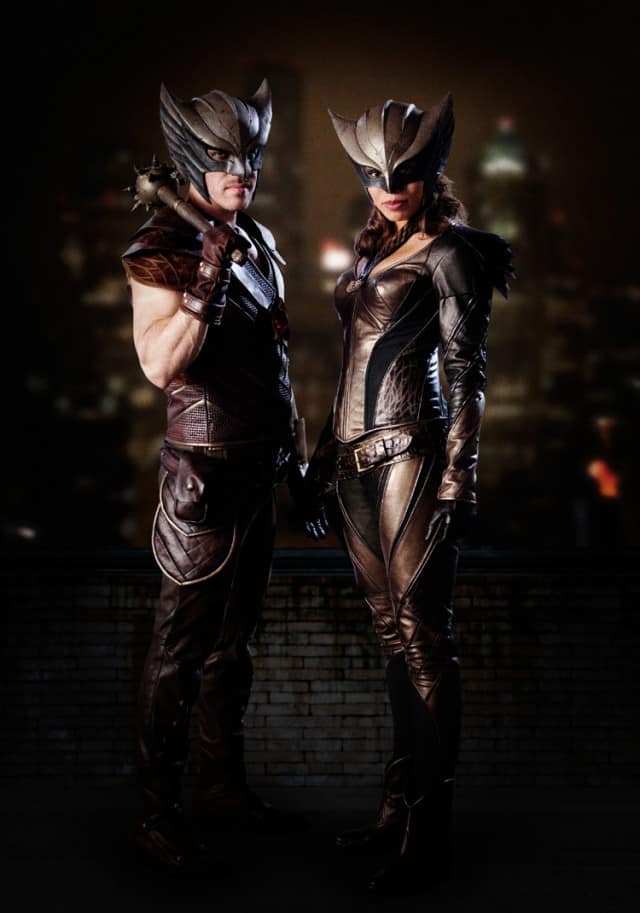 [Photo via The CW]