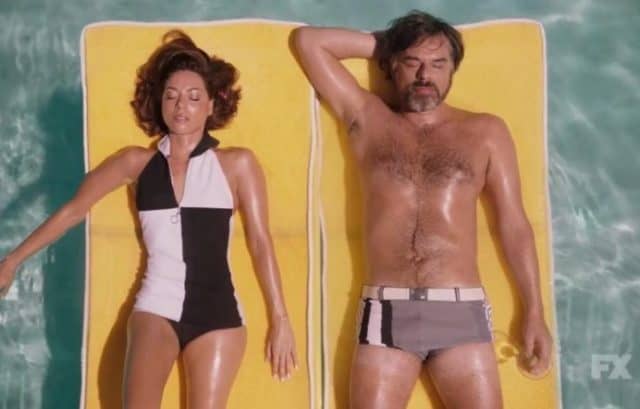 Even though there's going to be a bit of a wait until the next season of "Legion," fans are growing restless. The first year of the show was good enough to hook many of us. It has left many viewers wondering what is coming up for season two. In a recent leak in social media, we're given some clues about what we can expect for the upcoming premiere and episodes to follow.
What the actors have to say
We strongly believe that Sir Patrick Stewart will be cast in the second season as David Haller's father, Professor X. Stewart himself gave confirmation of this earlier on "The Late Late Show with James Corden." He was asked by Stevens if he would do the honors and Patrick heartily agreed that he would.
This Legion Season 2 Sneak Peak Unites the two Shadow Kings
We're aware that Aubrey Plaza was offed in the first season, which leaves the open question of who is going to plague the already troubled David Haller, played by actor Dan Stevens. The character was mistakenly diagnosed with schizophrenia. A Shadow King has been haunting him incessantly. It has been rumored that somehow, the creators are bringing the Plaza Shadow King character back for season two. We're not sure how they're going to treat the fact that she had been killed, but that is the magic of television. Said Taghmaoui who appeared as Shadow King Amahl Farouk will not be back for a second season. A new actor will be taking his place, but it has not yet been disclosed who that will be. In a bit of a twist, Farouk shared that there will be a "big surprise" coming in the near future, with regards to the show.
More about the Shadow Kings
A Shadow King is an evil creature that is a psychic force that inhabits a human body. It gains strength, health and power from negative energy. When humans show their weaknesses for hatred and other negative emotions, the Shadow King gains more power. They are able to both possess humans, and also, to use telepathic powers. This is what they truly are in the Marvel Universe.
Social media leak
Although none of the information here has officially been released by the company, the leaked information is largely believed to be true. One of the strongest and intriguing rumors is that The two Shadow Kings will be united. We're not certain about what the circumstances will be. We're not even certain who the new actor to take up the mantle of the previous Shadow King will be.
Final thoughts
"Legion" is only a few months away from making the season premiere. There hasn't been much information made available. In a way, it's great that the creators are so good at keeping secrets. This will add an element of mystery to the show. We're reasonably sure that there will be more information about the show coming in the near future. Until then, keep your eyes and dears open for more.
https://www.youtube.com/watch?v=TMRsZE4_Nfo