Just in case you weren't aware being a LEGO master builder is a real thing.  Here's a full description from Priceonomics:
The road to becoming a master model builder for Lego is excruciating and arduous — and the monetary payoff is less than exciting. To give you an idea of how selective this group is, there are only 40 Lego master builders in the world, 7 of whom are Americans.  These builders are hand-picked by Lego, and are employed at the company's Discovery centers, and its seven LEGOLAND theme park locations (Billund, Denmark; Windsor, England; Günzburg, Germany;  Nusajaya, Malaysia; Florida, California). But in most cases, they have to start from the bottom and work their way up: only the most skilled Lego artisans achieve the honor of master builder.
Typically, a new hire starts as an apprentice builder — essentially a "glue minion," according to a young "peon" who works at LEGOLAND Florida. They spend long hours adhering thousands of individual pieces together and work on maintaining the parks' various sculptures and exhibits. From there, a promising apprentice builder is promoted to a senior builder, where the pay may bump from $10 to $12 an hour, and additional duties are assumed: constructing models, overseeing daily procedures, and shadowing the master builders.
Having said all of that, there's one master builder who I'd like to point your attention to today.   It's not because of his quality skills (which are evident) but because of the ideas he has for his creations.  This master builder likes to emulate video games, television, and movies.  Often times he'll do a crossover or mashup.  And other times he'll create everyday products with a theme twist.  His name is Julius von Brunk,
According to Dorkly
Brooklyn-based graphic artist "Baron" Julius von Brunk takes the properties/characters that took hold of his imagination as a kid and rebuilds them using the ubiquitous Danish construction toy we're all familiar with. You might have seen his work scattered around the internet these past few years but taken as a whole his body of work is an impressive homage to to 80s-90s pop culture, with each build having a unique twist that makes them oh-so wantable.
You can follow Julius and see more of his builds on twitter, tumblr, and facebook.
Check out some of his creations below:
1. Transformer / N64 Mashup Set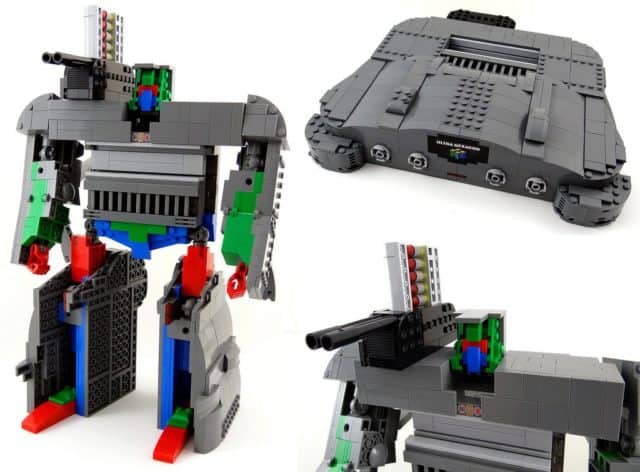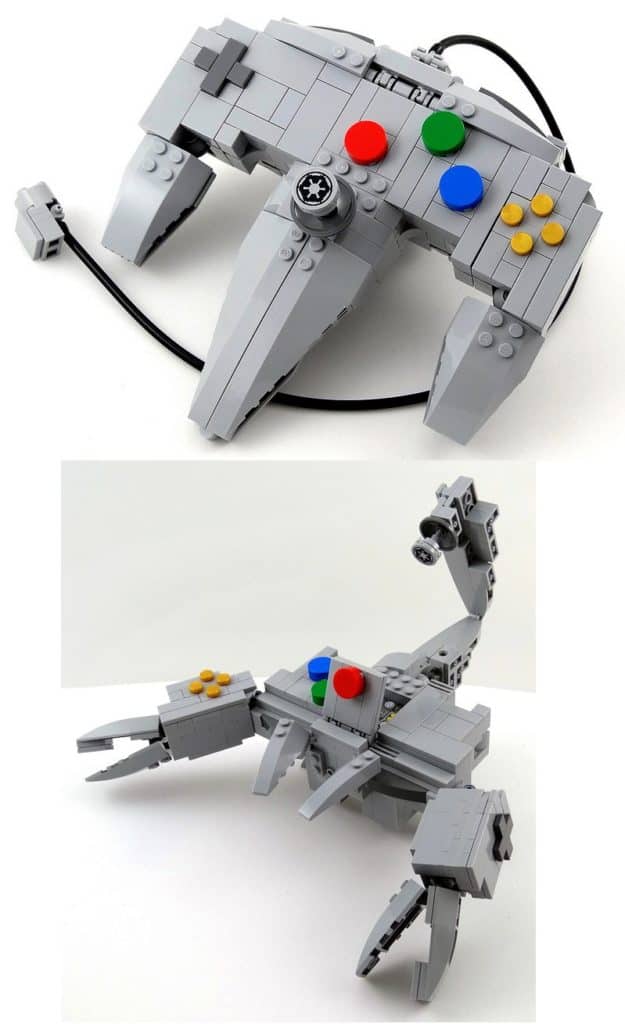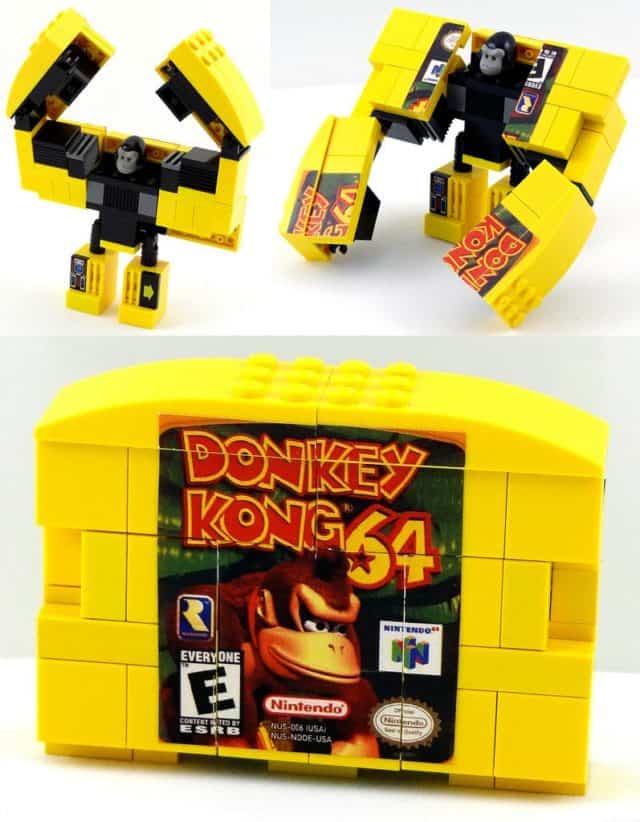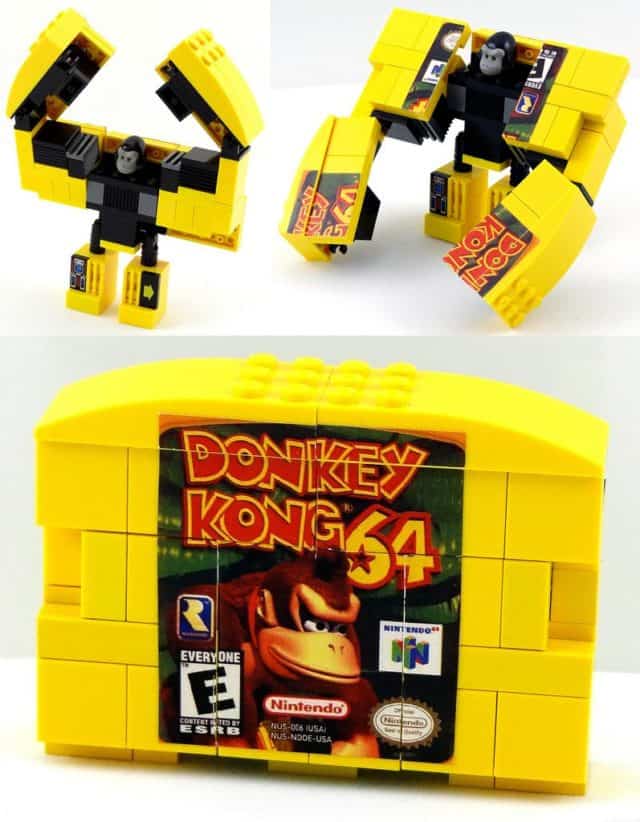 2. Han Shot First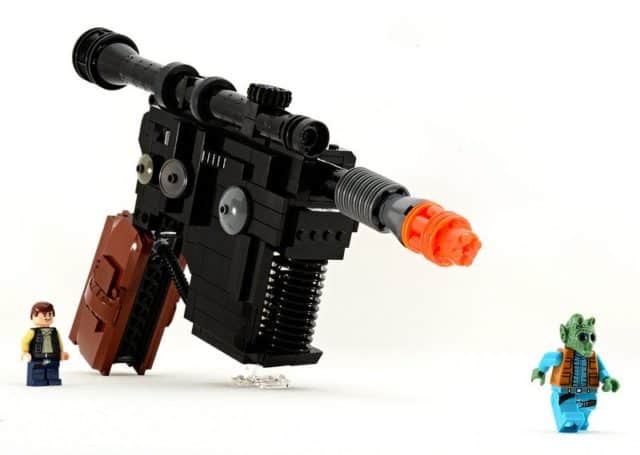 3. Alice in Thunderland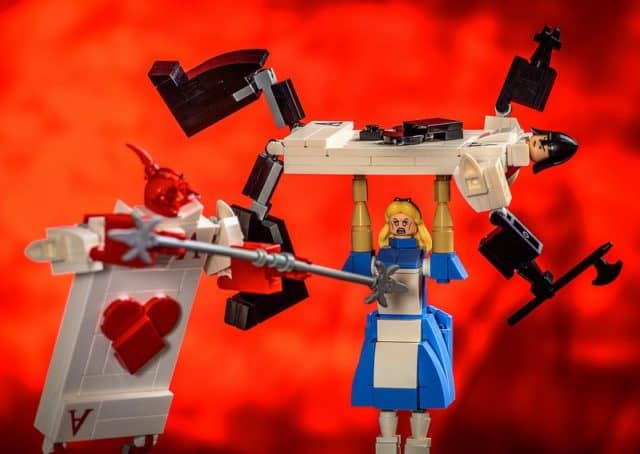 4. Link Vs. Dark Link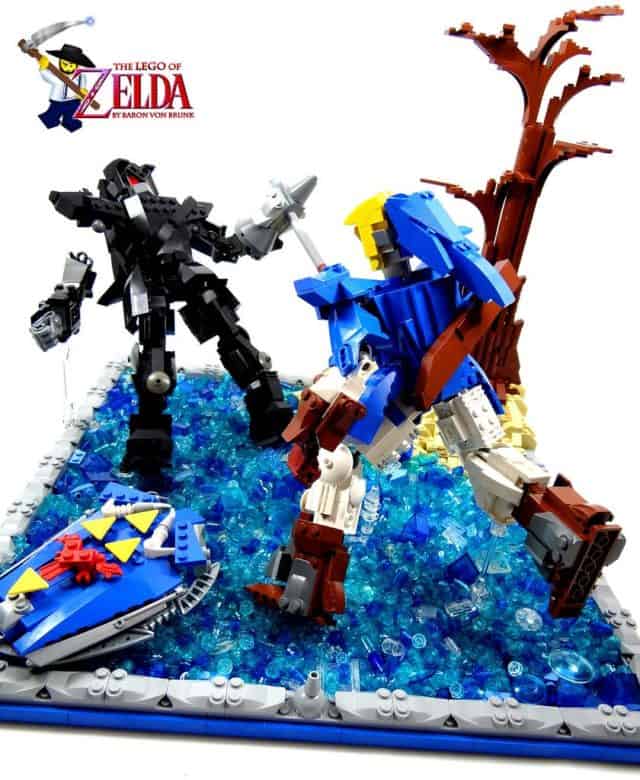 5. Game Boy Transformer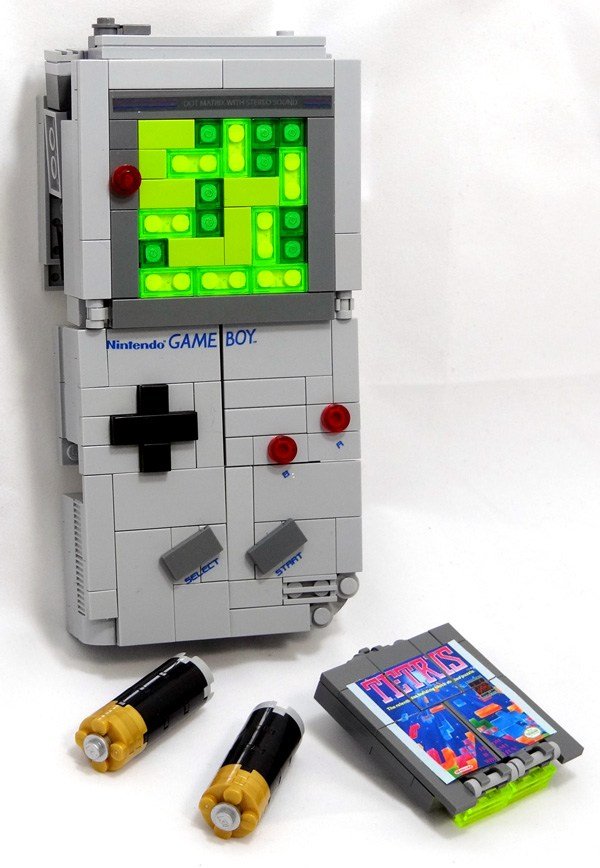 6. Springfield Kombat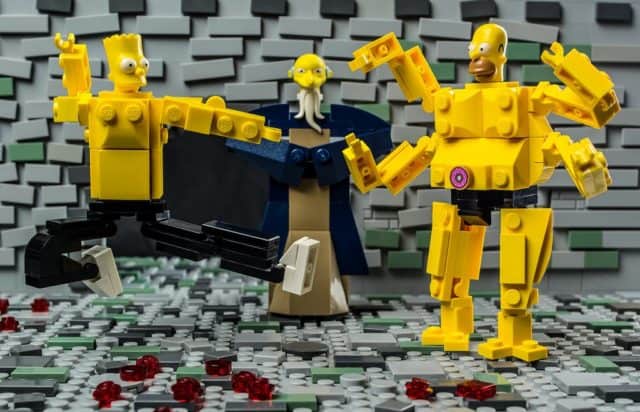 7. Ocarina of Time Spiritual Stones Lamp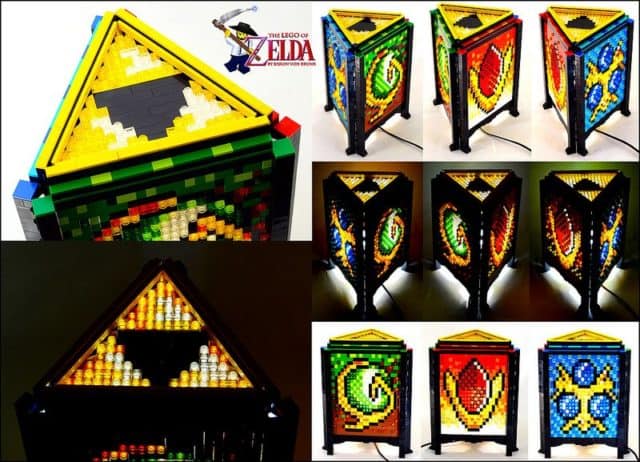 8. The worlds largest functional Nintendo controller, why not?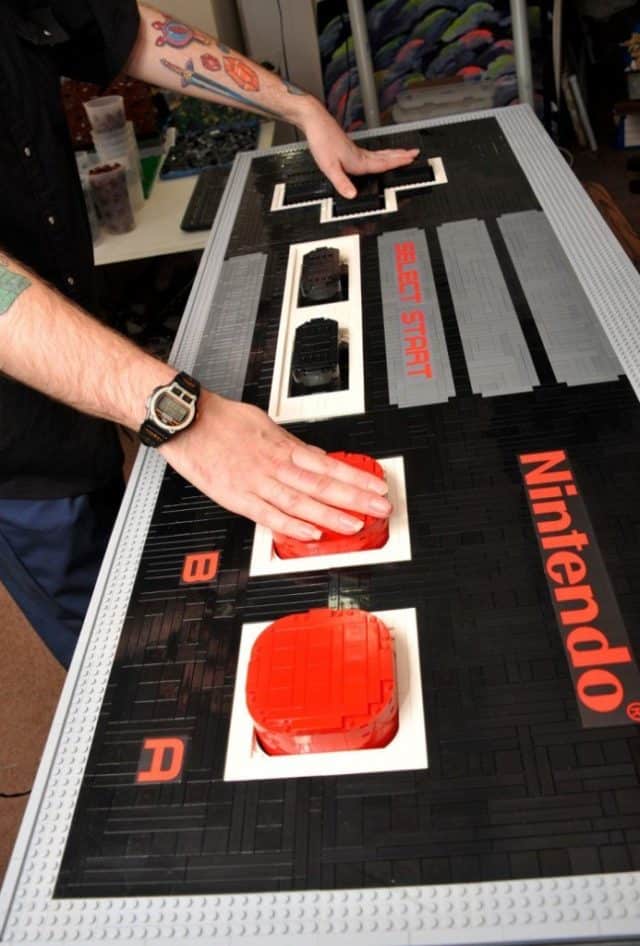 9. Mega Man OG Sprite Lamp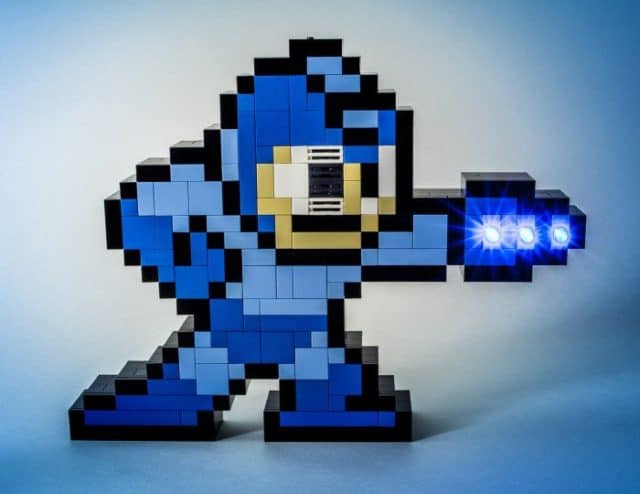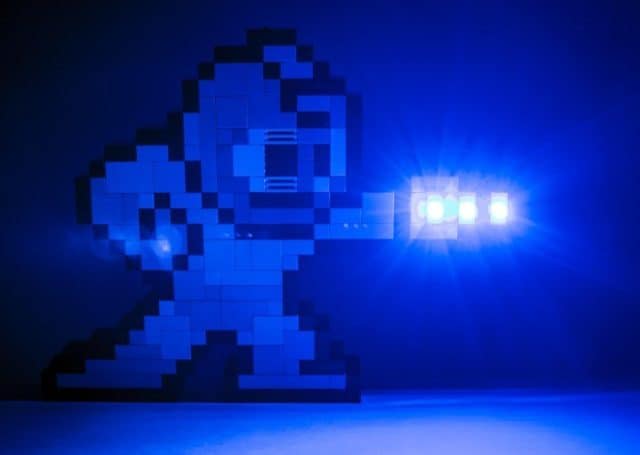 10. Krumm from AAAHH!!! Real Monsters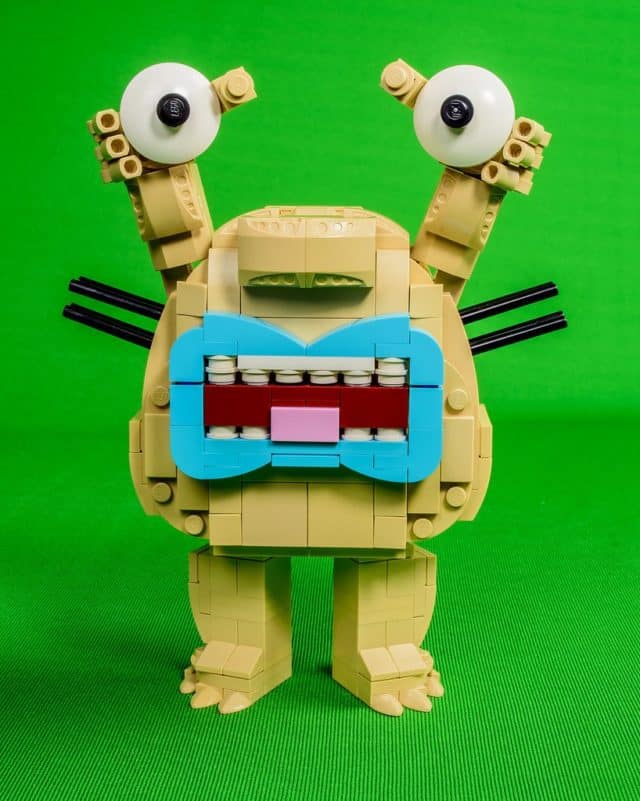 11. Game Gear Transformer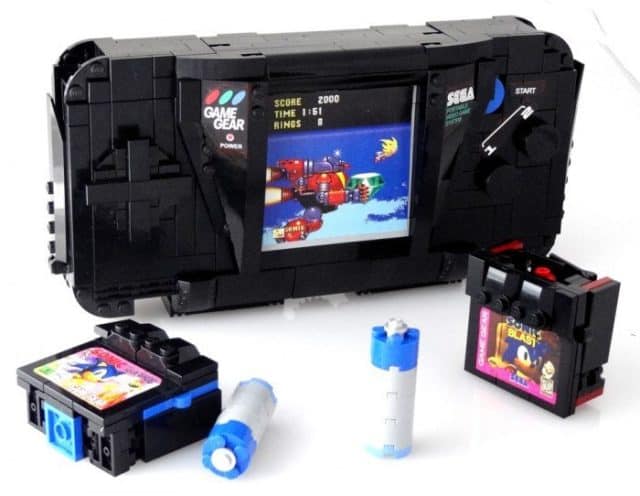 12. X-Wing Vs. Thai Fighter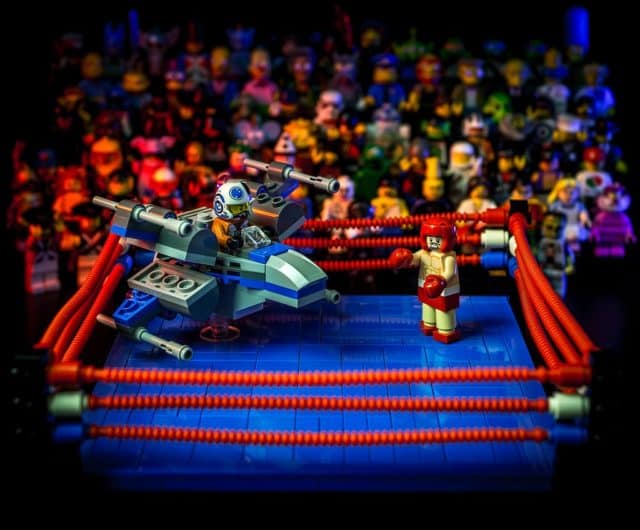 Via Dorkly