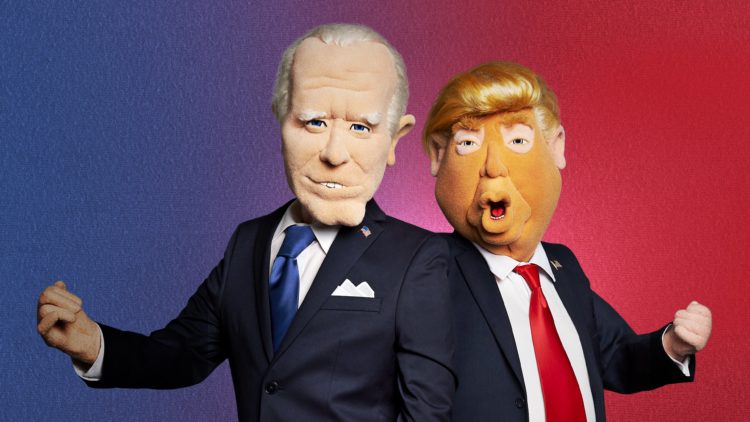 The 2020 presidential election was one of the most intense the American people have seen in a very long time. Things got very heated between the democratic and republican parties, and the debates only made things worse. Fox decided to lighten up the mood by adding a unique sketch-comedy series to the network's lineup. Let's Be Real features a cast of puppets who do a variety of skits while discussing political topics and other news stories. The show has found the perfect balance between hilarious and informative. Even those who aren't particularly interested in politics will likely still find it entertaining. Here are 10 things you didn't know about Let's Be Real.
1. The Series Is A Unique First For Fox
Let's Be Real may be all about making people laugh, but lots of serious hard work has gone into bringing the show to life. It is the first show on Fox that is a result of a collaboration between the scripted and unscripted departments. If the show continues to be a success, there will likely be other shows that incorporate both departments.
2. The Show Was Spearheaded By Robert Smigel
When you say a name like Robert Smigel attached a project, you can almost guarantee that it's going to be a hit. According to Deadline, Fox's President of Entertainment, Michael Thorn said, "Robert Smigel is a uniquely gifted creator, and, as the election approaches, we are so excited to be working with him on bringing a new take on the current discourse taking place across the political spectrum"
3. Not All Of The Puppets Are Presidential
Puppets of Joe Biden and Donald Trump are two of the biggest stars of the show, but they aren't the only characters who will be featured throughout the series. Viewers will also see puppet versions of some other familiar faces including Nancy Pelosi and Kanye West.
4. Season One Consists Of Four Episodes
Advances in technology have seriously altered the way most of us watch TV. Now, before we get too invested in a show, many people like to know exactly how many episodes they have to look forward to. Unfortunately for those who love long seasons, the debut season of Let's Be Real will have four episodes.
5. Episodes Can Be Streamed On The Fox Website
Let's Be Real airs on Fox on Thursdays at 9:30 pm EST. If you're unable to catch the show during that time, you'll be happy to know that you don't have to miss out. Episodes of the series can be streamed directly from the Fox website for free so you can catch up whenever you have the time. The series is also available on Hulu.
6. The Show Doesn't Have Its Own Social Media Accounts
Social media has become such a powerful tool that even TV shows and movies have their own accounts. Unfortunately, at the moment, the show doesn't appear to have any official social media accounts. This could eventually change, however, if the show's fan base continues to grow.
7. The Show Is Based On A French Series
Let's Be Real may seem like a completely original concept, but that isn't the case. The show is actually based on the French pop culture series Les Guignols which also features a cast of puppets. Of course, the content of the French show is slightly different since the focus isn't on American politics.
8. Viewers Seem To Be Loving The Show
American politics has a very long history with satire, and this is something about Let's Be Real that really resonates with people.  Lots of viewers have taken to social media to share how much they enjoy the show. One Twitter user, DrewwwBjork, even went as far as to say that the pilot episode of Let's Be Real was better than all of Saturday Night Live.
9. The Show Hasn't Been Renewed For Another Season
Due to COVID-19, there seems to be a little bit of a delay in finding out which shows are renewed and which are canceled. At the moment, there hasn't been any announcement on whether the show will get another season. If it does get renewed, I think most people would agree that a longer season is a must.
10. The Show Has Been In The Works Since 2018
Let's Be Real may be a new show in the eyes of the public, but it's not as new as many people think. An article from Deadline mentioned that the show started the development process around 2018. Although the journey to actually getting on air was long, it was definitely worth the ride.