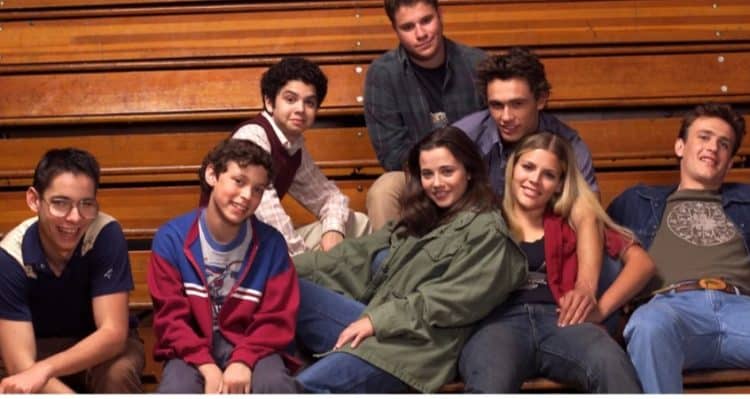 So many other shows get reunions right? Why not a Freaks and Geeks reunion to see where everyone's at on the show and possibly bring them together for a big hurrah? Linda Cardellini, James Franco, Jason Segel, Seth Rogen, Busy Phillips, Martin Starr, Samm Levine, and John Francis Daly would be a great idea to bring in since they're who a lot of people are interested in, right? Getting them all in one place for one project might be kind of a chore but it does seem as though it could be done. As far as their careers after the show goes a lot of people might recognize where a few of them went, as Franco and Rogen went on to big fame and even starred in a few movies together, while Segel seemed to find a good deal of popularity and yet kind of faded out eventually. Busy Phillips has done a few things, White Chicks being one of them, while John Francis Daly went on to appear in Waiting, which was pretty funny to be honest. Martin Starr was just seen in the last two Spider-Man movies, while Samm Levine has been seen in movies such as Pulse, Club Dread, and even Inglorious Basterds. Linda has actually made a big name for herself by starring in a couple of Avenger's movies, Age of Ultron and Endgame, and has even been seen in the Daddy's Home movies.
To be fair a lot of the main actors have doing just fine since the show ended in 2000, but a lot of people have been wanting it to come back if only to see just what the kids have been up to since and how they've turned out. Given what the show was all about it's easy to think that a lot of people have been through similar situations as we saw in the show during its run, and can understand where a lot of people are coming from that might have identified with the show in a big way. Bringing it back though might be interesting for one big reunion episode at best, as trying to reinvigorate some shows doesn't go over too well and in some way spoils the memory just a bit. This might be like a reunion for many viewers since in a way shows like this have helped to get them through some of their toughest years given that in high school so many people are uncertain of their path and what they want to do in life that in some way we're all freaks and geeks. The only thing that makes it any different is who's better at hiding it and who just lets that freak flag fly. Since the show each actor has gone on to do great things but bringing them back to see how they've all developed could be interesting since as most people should know at this point the person you are in high school can change immensely given enough time, and since it's been nearly two decades since the show aired there's plenty that could have happened with each individual.
The funny thing that Mark Seliger of Vanity Fair has noticed is that none of the cast members have really changed in appearance all that much since over the years they've aged without a doubt, but they still look the same for the most part. Obviously show business is agreeing with most of them as they look to have been doing well and don't really seem to be down and out. What's unfortunate about the show is how quickly it was cancelled and how we didn't really get to see a worthwhile conclusion that might have made everyone happy and content. There was definitely an abrupt end to the show that people weren't really satisfied with and at this point trying to pick up where they left off could cause a lot of confusion even for those that are wanting to see such a thing. It could be interesting without a doubt, but there'd be a lot of catching up to do as well, which could be easy enough, but it could also result in a huge mess.
As per Brian Welk of the Wrap, Martin Starr had this to say about a possible reunion:
"I don't think you'd be happy! I'm going to try and talk you out of it. You wouldn't enjoy it if it happened," Starr said. "Just imagine, we're a bunch of ugly old people now. We're not the kids you look back and are like, 'That's just like me! I was awkward and weird in high school.' Now we're like s– pigs, grown a— s– pigs,"
Of course some folks would likely disagree in a big way, but there is enough caution to be practiced when it comes to bringing something back, if only because otherwise there's a good chance that a lot of people would just turn away in confusion and further disappointment.