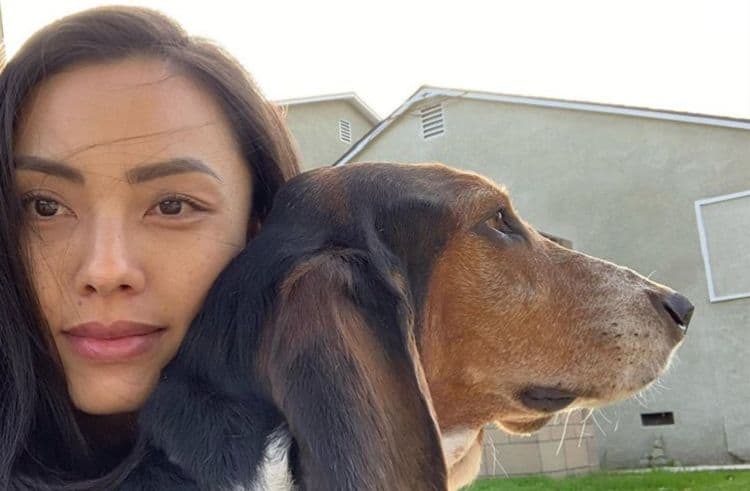 Levy Tran is someone who started out as a model before becoming an actress as well. Currently, some people might recognize her because of her role as Desiree "Desi" Nguyen on MacGyver, particularly since her character has been upgraded from a recurring role in Season 3 to a member of the main cast in Season 4. Here are 10 things that you may or may not have known about Levy Tran:
1. Vietnamese-American
Given her family name, one could deduce that Tran is a Vietnamese-American. For those who are unfamiliar, Tran is a very common Vietnamese name that would be the equivalent of the Mandarin Chinese Chen as well as the Korean Jin. In fact, it is so popular that it can claim the number two position when it comes to the most popular Vietnamese family names, beaten out by Nguyen and nothing but Nguyen.
2. Her Hometown Is San Jose, CA
Having said that, Tran's hometown is San Jose, CA. Said city is very well-known. However, it is interesting to note that there are a number of cities named San Jose that can be found throughout Spanish-influenced stretches of the Americas. As for why the name is so popular, San Jose refers to Saint Joseph, who would be the man who was married to Jesus's mother Mary. Due to this, he is considered to be a model for fathers. Furthermore, Saint Joseph is seen as the special patron of everything from the Catholic Church to workers and immigrants, which speaks volumes about the extent of his importance.
3. Her Zodiac Sign Is Aries
Since Tran's birthday is April 8, this means that her zodiac sign is Aries. Mythology-wise, Aries is supposed to represent Chrysomallos, a winged ram with golden wool with a couple of well-known stories. One, Chrysomallos was the one who rescued the boy Phrixus and the girl Helle from their father. Two, when Phrixus sacrificed Chrysomallos in thanksgiving, he preserved the Golden Fleece that would become the target of Jason and the Argonauts. Regardless, Aries is a fire sign, with the result that those who fall under it are supposed to be bold, brash, and outspoken in nature.
4. Likes a Wide Range of Food
Apparently, Tran enjoys a wide range of food. For example, she has stated her fondness for pasta and pizza. Furthermore, Tran is fond of steak, though it has to be very rare rather than some other state. Finally, she enjoys sushi, sandwiches, Mexican cuisine, and Vietnamese noodles.
5. Likes Jameson
Beverage-wise, Tran's preferences are much simpler. In short, she likes Jameson, referring to the single best-selling Irish whiskey that can be found in the entire world. It is interesting to note that Jameson whiskey is a blended whiskey, which is pretty much exactly what it sounds like in that it is made by mixing different kinds of whiskey with other ingredients. Nowadays, it is no longer made in Dublin, as shown by how said location has been turned into a museum. Instead, it is made in the Midleton distilleries complex that can be found outside of Cork.
6. Likes Both Gilmore Girls and Game of Thrones
TV-wise, Tran has mentioned that she likes both Gilmore Girls and Game of Thrones. The first was a comedy drama from the 2000s centered on a single mother and her teenage daughter, which received a relatively recent follow-up that was met with a very mixed response because of the lack of growth on the part of the characters in spite of a considerable passage of time. The second was a fantasy based on the book series called A Song of Ice and Fire, which had a spectacular start-up but proved to be incapable of delivering a satisfactory conclusion once the showrunners had run out of books to adapt.
7. Spent Some Time Working As an Embalmer
It isn't uncommon for actors and actresses to work in some rather unusual jobs before managing to find a measure of success. However, there aren't a lot of said individuals who have worked as an embalmer, which was the case for Tran. Suffice to say that being an embalmer isn't exactly what most people would consider to be a particularly glamorous job. However, there can be no doubt about the fact that it is an important one. In any case, it is amusing to note that Tran wasn't doing the job while seeking out other work. Instead, she pretty much went into modeling by coincidence when a friend asked her to participate in a photoshoot for a clothing company.
8. Lots of Tattoos But No Piercing
Tran is famous for her tattoos. It is interesting to note that she has apparently gotten a lot of things pierced but no longer wears piercings in the present time. In fact, Tran doesn't even wear earrings anymore.
9. Had a Role in The First Purge
In 2018, Tran had a role in the action horror movie called The First Purge, which is the fourth installment in the Purge franchise. Said movie is strangely self-aware. In short, it features the very first example of the titular event of the Purge franchise, in which it is revealed that most people had no interest in either killing or other serious crimes but instead preferred to spend their time partying. Instead, the New Founding Fathers of America had to kickstart the whole process by sending in mercenaries to kill civilians. On the whole, the justification served to make the basic premise of the movie franchise seem even sillier, though that isn't the same as saying that it isn't worth watching.
10. Has a Role in Fallen Lands
Tran has a role in an upcoming movie called Fallen Lands, which seems to be still in pre-production at the moment. In short, it is supposed to be centered on a lone survivor in a post-apocalyptic world who is making a dangerous journey in order to reclaim something that remains of his family. The story claims that he begins to question his priorities when he meets a woman, which is presumably complicated by the existence of a dangerous leader who is exploiting his followers.