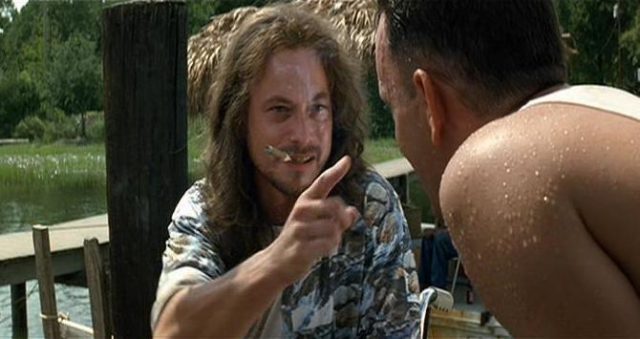 Chris Walker, A U.S. Army Staff Sergeant, couldn't close the blinds in his previous house. Whenever the family left the windows and the blinds open, he had to wait for someone else to come and close. Right now, he leads a simplified life in his custom designed house which lets him perform simple tasks such as opening doors, cooking and showering by a simple tweak on his iPad or a pull of a cord, thanks to Gary Sinise Foundation.
The organization was founded by actor Gary Sinise, famous for starring as Lt. Dan Taylor in the Forrest Gump classic war film. Started in 2011, the organization is dedicated to helping distraught veterans through outreach programs and benefit concerts. It commissioned the RISE (Restoring Independence Supporting Empowerment) program in 2012 with the aim of building and modifying homes and developing mobility devices for severely injured war veterans.
Chris Walker wasn't born disabled. He was deployed in Iraq in 2006 during Operation Iraqi Freedom. On his second tour in Afghanistan as a leader of an Ordinance Disposal team six years later, all of his arms and the left leg got shattered by an IED he was trying to detonate. The catastrophic explosion also left him with fractured facial bones, burst eardrum and damaged eye muscles. Had it not been his safety glasses, he could have gone blind as well.
Life was difficult when he returned home in 2012. He had a lot of trouble moving things around his house and most of the time, he had to rely on his daughter and girlfriend. According to the figures released from the 2014 census, approximately 3.8 million veterans are living with disabilities sustained from service. The American Community Survey further reveals that 1.1 million of these veterans have 70-grade disabilities when ranked on the 0-100 severity scale.
Walker and Gary Sinise himself met at Walter Reed — a national military medical center based in Bethesda. Sinise has developed a close relationship with most of the veterans under his foundation. He often visits the medical center to spend time with the wounded. I was on many drugs when I first met him and barely understood what he was saying, Walter, talked of the first time they met. Sinise promised a customized house that could ease the use of appliances and simplify in-house tasks.
From their first meeting, the foundation went on to build the house which it completed in early 2016. Other than the house making his life much easier, it had some additional updates such as a security system, a therapy pool, lower countertops, iPad-controlled lights and blinds, wheelchair height opened ovens among others. The bulk of the smart devices in the houses were donated by Core Brands which happen to be Gary Sinise Foundations national sponsor. Walker's case is unique and he is the first triple amputee the foundation has worked with. For this reason, the team from the foundation talks with him more often on his progress.
What is appalling is the fact that the bigger part of the cost of building the houses is covered by the donors. As a result, the foundation is able to save between $150,000 and $200,000 on every home. 30 homes have been built so far, with 20 more nearing completion.