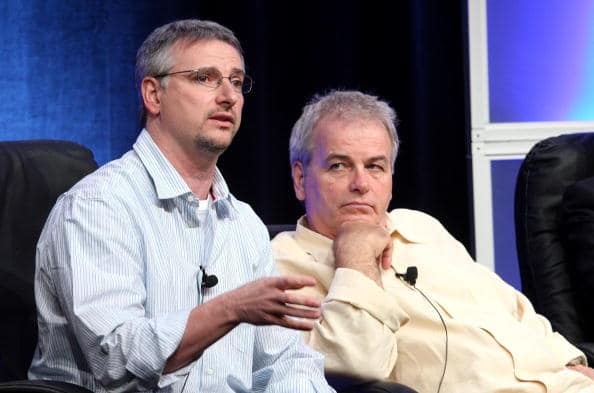 Former Walking Dead showrunner Glen Mazzara is getting ready to scare viewers again with an all-new horror series on Lifetime. The new modern day series Damien, based off of The Omen horror film franchise, was just ordered straight-to-series by Lifetime today, according to The Hollywood Reporter.
Mazzara, who took over as showrunner at the beginning of The Walking Dead's second season and remained at the helm throughout all of season three of the series, is writing and executive producing Damien, which will focus on the adult life of Damien Thorn, "the mysterious child from the 1976 motion picture who has grown up, seemingly unaware of the satanic forces around him. Haunted by his past, Damien must now come to terms with his true destiny – that he is the Antichrist, the most feared man throughout the ages."
Damien's initial order is for six episodes, and the series is expected to premiere on Lifetime next year.
"We are thrilled to be bringing a contemporary version of The Omen's Damien Thorn back to the screen," said Rob Sharenow, executive vice president and general manager of Lifetime. "Glen Mazzara has re-imagined him as a dark, romantic, anti-hero and this fresh take blends complex characters with premium storytelling to make something truly original."
Taking on the horror genre is new territory for Lifetime, which is more well-known for its soap opera-esque dramas, such as the Eva Longoria-produced Devious Maids. However, Lifetime did start to experiment with more supernatural-type series with Witches of East End, which premiered last year on the network and is currently in the middle of its second season right now.
Photo by Frederick M. Brown/Getty Images