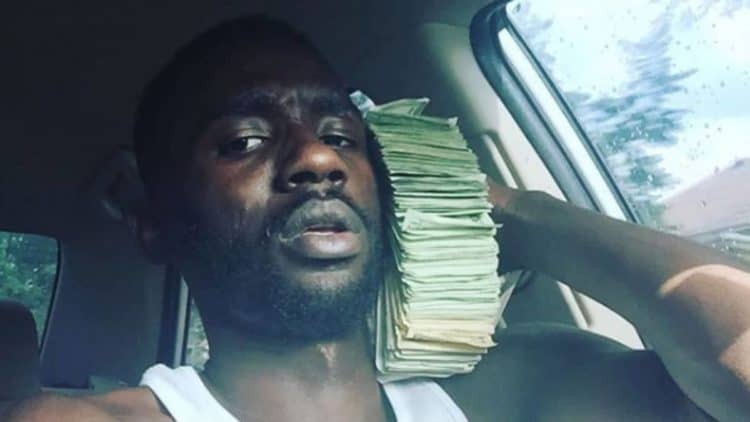 Lil Chicken is an American rapper who has made a big impression in this sector of the music industry. He offers an interesting take with his unique perspective, which has been somewhat of a game changer in rap music. We were interested in learning more about him, so we looked into his past and we discovered 10 things about him that you probably didn't know.
1. He brought attention to the Milwaukee rap scene
Something very special happened in the Milwaukee rap scene. It's much like the Detroit scene when it comes to the sound, but there is one major difference, and Lil Chicken can attest to this. There is a huge amount of unity among the rappers in Milwaukee, unlike the artists from the Detroit area. Lil Chicken has been consistent in joining forces with other rappers such as WeUpNexxt Fresh. The unity is something that has gained national attention and it's been good for everyone involved.
2. He's a chameleon
Lil Chicken is a unique artist who brings an extra something special to his work. He has the ability to conform to what his audiences want to hear and he's always on the lookout for a new style or sound to incorporate into the various tracks on his albums. One song in particular, called "Story of My Life" offers a little insight into his multiple talents and diversity as it alludes to the fact that while he used to "just rap," he also began to write lyrics as well because he has a story to tell, and this is the story of his life.
3. Lil Chicken has been the subject of harsh criticism
He's been on the bad end of some serious criticism from listeners. We looked into a few forums to find out what the public has been saying about Lil' Chicken and his rap music. According to the comments that we read on Boxden.com, there are quite a few people out there who are having trouble with his name and not everyone is impressed with his videos, but this is how it goes when you're in the spotlight. There are always going to be haters out there.
4. He was accused of soliciting a transgender female
Lil Chicken has come under scrutiny for allegations that he solicited the services of a transgender female. The allegations also infer that he gave the woman a piece of his mind for not saying upfront that she was a transgender who was at one time a male. There is even a video to back it up, but the evidence is weak because it dos not positively confirm that the man giving her a lecture is Lil Chicken. This is one of the pitfalls of becoming a superstar.
5. He was recently shot
It was a bit of a shock to learn that on July 10 2019, Lil Chicken was shot. The initial reports were that he was shot multiple times but conflicting reports stated that he was shot in the leg. It is currently unknown who the assailant was or why he was shot. The rapper was last known to be in stable condition in a hospital with non-life-threatening injuries.
6. Lil Chicken's baby mama was also shot
We also learned in the same report from Monster and critics.com that during the same incident in which Lil Chicken was shot, his baby mama was also a victim. As of the writing of these facts about the rapper, her condition is unknown. It was initially reported that his son was also shot, but he clarified that his son was nowhere around at the time of the assault and that he is perfectly fine.
7. He has made history for Milwaukee rap
Lil Chicken has made a lot of fans thanks to his YouTube stream of Fast Cash Babies. In fact, he made history as the song was the first sont to go over a million views, minus a video for Milwaukee rap. This places him as a historical figure of sorts.The song is well on its way to hitting the two million views mark as it has already surpassed the 1.75 million hits. Althought there are a lot of haters who leave nasty comments about Lil Chicken, and make fun of his name there are obviously many more who think that his rap is something special .
8. Lil Chicken is available for booking
We checked out his Facebook home page and discovered that he is currently advertising on the site that his is available for booking. It's nice to see that he has some openings. It will probably take a little time for him to recover from his recent injuries, but he's a tough guy so we wouldn't be surprised to see him back on stage performing in the near future.
9. He's making his mark in the rap industry
When you consider how versatile Lil Chicken is in his rap performances, his writing and the way that he communicates his story, it's hard to deny that he has a very special talent. His music comes from the heart and he has a unique way of reaching his fans. He, along with the other East side Milwaukee rap artists have joined together in a united effort to bring national recognition to their regional brand of rap.
10. He's just getting started
Arguably, Lil Chicken is a talented rapper who is just beginning to launch a successful career. He's not doing badly, but on the other hand, he's not packing in the concert halls yet either. He has a high level of potential and if he keeps going on his current trajectory, he may well end up being one of the big names in rap music in the near future. We wish him all the best and a speedy recovery.