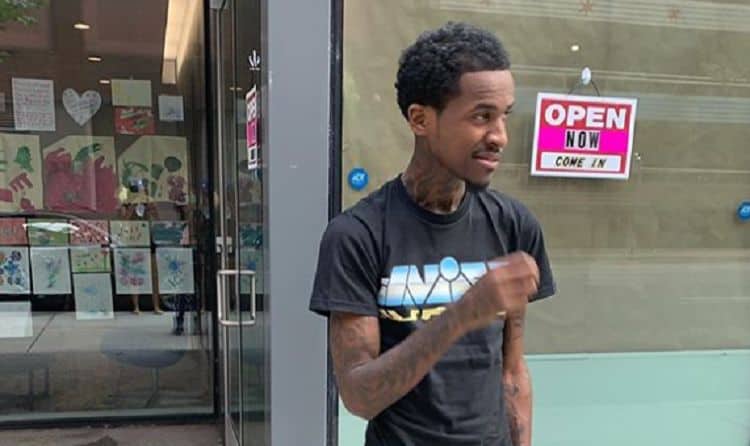 Lil Reese is a rapper, but we imagine you guessed that based on his name alone. Even if you're not familiar with the rap game, it's easy to tell when someone is a rapper based on the name that they choose. It's no accident that many rappers have a stage name. It's all part of the appeal, and it really does work. He's been in the game for a while, but many people know very little about the rapper. So, let's go ahead and change what you know to a lot more. He's an interesting guy.
1. He's Young
Lil Reese is only 27 as of 2020. His date of birth is January 6, 1993, which means he did get to grow up in a cool decade. He's one of the last generation of kids who actually got to enjoy childhood without the internet and social media making it that much more difficult. Kids today will never know that simple pleasure.
2. He's Got a Real Name
Of course, he has a real name. Rappers who use stage names all have real names, though they don't always work as well as his does. We think that his real name, which is Tavares Lamont Taylor, is a good one. He could have gotten away without changing it, but we get why he did.
3. He's Signed with Def Jam
Even though he is not a household name in many people's minds, he is a man who is signed with one of the biggest record labels in the country. He's signed by Def Jam, which is the label that signed stars like Kanye West and so many more. It's a big label that does big things, so he's got an edge there.
4. He's Been On the Wrong Side of the Law
He's not always made the best choices when it comes to his life. He's been in trouble more than a few times with police. In 2010, he was in trouble for burglary. In 2012, he was in trouble for assaulting a woman. In 2013, he was in trouble for trespassing in a criminal capacity. The same year, he was also in trouble for stealing a car. That charge, however, was dropped later.
5. He's Been Shot
2019 was not a good year for the rapper. In November, just a few weeks prior to Thanksgiving, he was shot. It wasn't an incident that was simple, either. Those who witnessed the shooting say that the rapper was being chased by another car. The other man got out of his car, shot the rapper with a rifle, and then took off. He was critically injured, and it was thought for a short time he might not make it. He was in the hospital for more than a week following the shooting.
6. He's Been Accused of Being Racist
When the global pandemic of 2020 occurred, he was accused of racism after he posted about Chinese people being "nasty," after it was alleged that the Coronavirus began when someone ate a sick bat in China. He made it clear where he stands on that, and people called him racist, asked him to take down the Tweet, and then Twitter decided to suspend his account when he did not remove the post.
7. He's Accused Another Rapper of Being a Snitch
Rapper 6ix9ine was released from jail recently, and he posted a video of himself announcing a new album while walking the streets of Chicago. Lil Reese has called him a snitch for cooperating with authorities, and he commented on the post with some very choice words.
8. He's Been Jumped
Following his comments to the rapper he accused of working with police, 6ix9ine posted a video of Lil Reese being jumped and beat up to the internet. People are horrified that he would do something like this. It's not a very easy video to see, and it's one of those things that we think need to come down.
9. He Wanted $1 Million for this Story
When he was shot, people wanted to get his story. They asked him to share what happened and to share things that occurred that night, but he made it clear that he was not about to tell his side of the story without a paycheck. He wanted $1 million for it.
10. He's From Chicago
We don't know if he was born and raised there, but he lives there now. We do have the impression he was born and raised in the city, but we know he loves it there and seems to want to stick around.