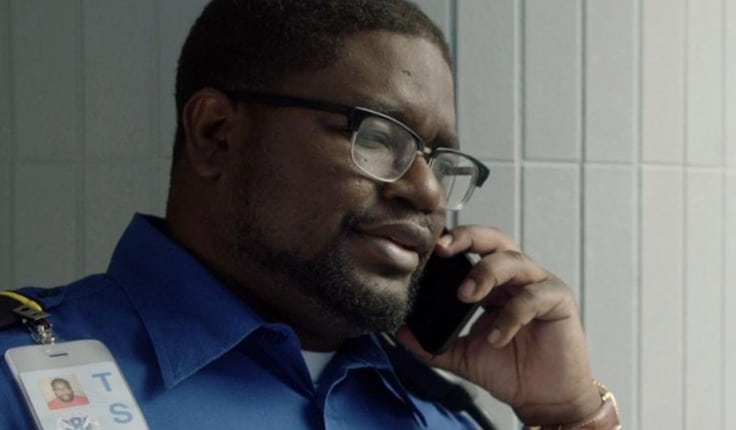 Lil Rel Howery is someone that you may not know about if you're not that into the comedy scene but it could be that you've heard of him. In many ways he's been one of the biggest up and comers throughout the last several years and has been doing his thing in a big enough way to be an award-winning actor and comedian. In fact if you don't know about him it's likely because you don't watch a lot of TV or movies and possibly don't keep up on show business and the changing trends. Otherwise his name and face are hard to miss since he's been around long enough by now to be a part of the industry and be noticed by a lot of different people who happen to think he's pretty funny and is quite talented when it comes to acting. Whether or not he's one of your favorites doesn't matter since he's become one of those folks that people tend to think is going somewhere with his career.
Here are a few things you might not have known about Lil Rel.
10. He's been writing jokes since high school.
His ambition to be funny and to entertain others has been present for a long time now considering that his in his late 30s. Since he was a kid Howery has been looking to entertain people and make his voice heard. To date he's done quite well in both regards and has created quite the career for himself.
9. He got the name "Lil Rel" because he reminded people of his cousin while playing basketball.
It's kind of amusing to think of how people get their nicknames since usually it comes down to something simple, embarrassing, or meaningful that ends up sticking these names on them from a young age. But usually if a person doesn't like their nickname they won't use it, which means he must have taken this as a compliment.
8. At one time he and a few other comedians tried to bring back In Living Color.
This failed experiment lasted only a year, if that, before it was cancelled. While it seems possible to bring back the show and create a whole new lineup it's also kind of hard to accept a new crew since the first one was so out there and over the top that replicating their success seems almost impossible.
7. Howery was involved in a car accident in 2016.
He was a passenger in the car that ran into another car and ended up punching someone in the face. He was almost arrested for this but was let off the hook eventually without being charged. Some might think that he should have at least been charged for the assault but this seems to be the way things go.
6. At one time he worked in the stockroom of a Victoria's Secret outlet.
It might be surmised that a man working in the stockroom of a Victoria's Secret outlet would never get anything done, but quite honestly that's a myth since it's a job and honestly the women that work there don't go walking around in their underwear, so it's safe to say that work gets done and the immature giggles over underwear are non-existent. It's a stockroom after all, where things are still typically in boxes waiting to be hung up or shelved.
5. It goes without saying he's rather prominent on social media.
His followers number in the hundreds of thousands so yes, it's more than fair to say that he's got a lot of followers and supporters that are interested in how his career is going and what might be coming out next.
4. His show Rel was canceled after one season.
Not every show is bound to be a winner, but this hasn't stopped him since he's still moving forward with a few projects and is bound to keep on entertaining people as long as they're willing to watch.
3. Currently his net worth is around $2 million.
He's done something right in his life but honestly with as popular as he's becoming that seems a bit low. With the roles he has coming up eventually though that number could change as he continues to grow in popularity and attract more viewers.
2. He did end up winning an award for his role in Get Out.
A lot of people loved him in Get Out and it shows since he received an award for his comedic performance. It's kind of odd that a movie that was meant to raise the hairs on the back of your neck would include this level of comedy, but it worked so well that it's almost impossible to argue against it.
1. Howery stole a book written by Richard Pryor when he was a teenager.
Given that Richard Pryor was a funny and inspiring man you can't blame him for wanting the book, but it's unclear as to whether he got away with it or was caught.
He's one of the many that are still making their way forward but so far he's done a great job as a performer.