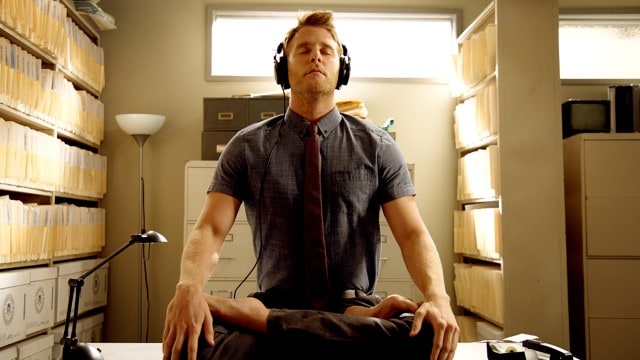 Un-freakin-believable. Here I thought that the viewer and Brian would get teased with a dash of this information. I never knew that it would all come rushing out in one comic book origin sort of way. It's not quite how I imagined it going but I'll take it. It was also cool how Brian gave us a comic cover and some panels for every part for a story. I thought it was interesting to see how Sands' life, both in past and in the future (spoilers ahead!!) knowing he has son. I think that may chance certain viewer's aspects.
As before, on to the summaries!! Tonight the plot was packed. First, there was the story about Sands and Brian teaming up to take out Tanner before he took out the lives out of the other five guys. Basically, it was find the next guy and take him out before Brian while digs up certain information on Tanner. If not, the last name was himself! Aaahhh!
Next, we got a course into the Sands. Long story short (and this is the condensed version) he basically became a spy for MI6 when threatened to accuse his father if he wouldn't. There, he fell into an illegal group of spies run by Tanner but broke the laws when he fell in love with Anastasia. She was a hit and run but Sands couldn't prove it was Tanner. When the group got raided on, the group was promised immunity for their information for Tanner. Then, one of his ex-colleagues got him a job working for Edward Morra.
After that, the CJC got enlisted to helping find a seven year boy. It seemed like, from one plot to another, getting more information. I figured that they needed Brian for this job they must truly be clueless.
In the end, it all came to a head when everyone was going to crime scene to at the same time… except not. It turned out that the police that came just as Brian & Sands were driving away. While it seemed that he was the son for the US Perm Representative, they actually kidnapped him for being Sands' son.
Finally, Rachel aka Brian's sister and Ike aka Jason finally hooked up! So much happened!!
I know I say it every week but it almost feels an event series. You see the pieces coming together (What is President Elect Morra going to do with the NZT pills?). You know it happening (Spoiler Alert!! Sands killed Rebecca's dad!!). You guess I don't feel like unless they add some new twist or plot, which they're not rushing to do, they show can't continue for more than a few episodes. Fingers crossed!!!
Limitless: The Secret Life of Sands!!
Summary
Come and take a look inside Sands' personal life!! Brian does!!