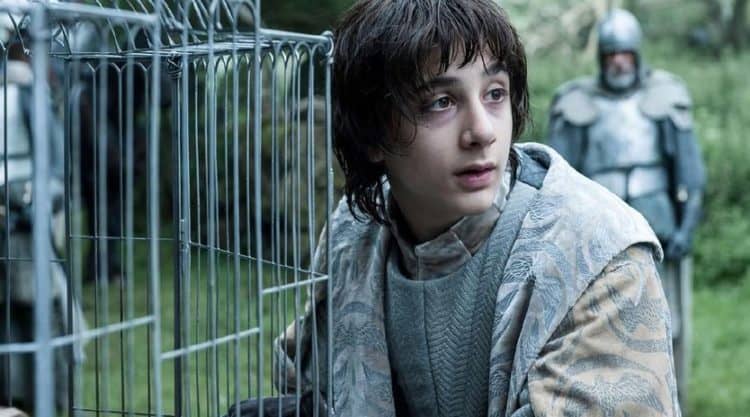 In the history of character turnarounds on TV shows Lino Facioli probably has one of the quickest and most well-noted to date since when he really showed up in the public eye back in season 1 of Game of Thrones he was a sickly little twig of a boy that no one thought much of until he opened his mouth. At that time though the character's mother was a bit cuckoo and still breastfed him despite the fact that he was far past that stage. But throughout his career to this point that role on GoT has been the one that Lino has been known the most for and it's easy to assume that this will be the case moving forward until he comes up with another role that's equal to or greater than the capacity he served in on GoT. While he didn't get a lot of screen time in the last episode it is enough to realize that he's gone through a great deal of change since the first season.
Here are a few things about Lino you might not have known.
10. Lino knew by age 7 that he wanted to be an actor.
There was no doubt in his mind what he wanted to do since he came from a home in which creativity was quite popular and was used on a regular basis. In this kind of environment it's easy to see how almost anyone would thrive and want to be a part of the action when it comes to show business.
9. As you already know he starred as Robin Arryn in Game of Thrones.
This is a gimme of course but some people out there still don't know much of anything about GoT and haven't watched a single episode. Some folks might recoil and think something's wrong with those individuals but one has to remember that not everyone enjoys the genre.
8. His breastfeeding scene in GoT in an earlier season got a lot of attention near the finale.
Gabrielle Bruney of Esquire and many others have commented more than once on how we went from seeing Robin Arryn as a petulant, sickly little boy to the well-groomed and refined lordling that we saw during the finale of GoT. Obviously breastfeeding, despite what others might have said, wasn't quite the answer that was needed for young Robin.
7. People lost their minds when they saw how he'd grown up throughout the years.
It is quite the transformation from the little guy that wanted to see Tyrion Lannister thrown through the moon door to the young man that sat as Lord of the Vale in the finale. At this point it's easy to think that Lino might be picking up a role here and there as time goes along.
6. He almost didn't make it to the finale.
Lino didn't even know if he was going to be in the finale since the character of Robin Arryn wasn't exactly a big deal in the whole series apart from a few appearances. He had to wake up to his phone blowing up with someone telling him that he was going to be in the final episode.
5. Lino is fairly active on social media.
He's obviously a guy that likes to have a good time and embraces it like so many others do by chatting up on social media whenever he gets the chance and sharing whatever he feels is worth the effort. He doesn't have a whole lot of followers but he seems to enjoy himself all the same.
4. He has quite a few hobbies that he enjoys.
Aikido and indoor climbing are just a couple of them but if you take a look at his Instagram you can see that Lino likes to get out and enjoy life now and again and just be a kind of social and very fun-loving person.
3. His net worth is around $1 million.
This might seem kind of low but if you really look at it he didn't get featured on GoT nearly as much as the rest of the cast and his career isn't quite as big as you might think at this point, though that could always change.
2. He was in Get Him to the Greek.
Lino played the role of Russel Brand's character's son during the movie, but considering that it has more of a fan following than any real claim to fame it's kind of easy to see how this part would get lost and forgotten.
1. His time in show business started shortly before his role on GoT.
He has been in show business since 2010 so he did have a bit of practice before he got to Game of Thrones and has been keeping his career steady since. Now we'll get to see where he might end up and how well he'll do, hopefully as a more regular character.
He's made a huge change in appearance, that much is for sure.