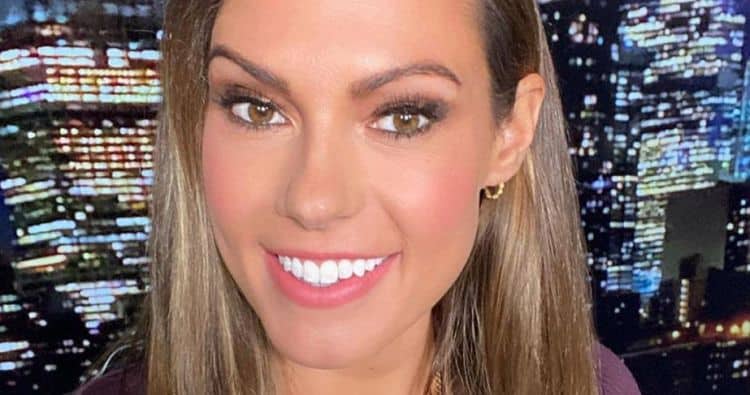 If you're an avid watcher of Fox News, you know exactly who Lisa Boothe is. She's a contributor with the network who is not only articulate and intelligent, but she is exceptionally good at what she does. She's still young enough to make it seem very impressive how much she's accomplished in her life, but she's also old enough to have been around long enough to know how the news works, what she's doing, and how to do it best. What don't we know about her, though? A lot, since many news anchors work hard to keep their personal lives to themselves. Let's see what we can find out about the Fox News contributor.
1. She's Young
She's only in her mid-30s, and that's always something that surprises everyone. Her intelligence makes her seem older than she is, though she doesn't look old enough to be 35. She was born February 3, 1985.
2. She's A Founder
In addition to her role with Fox News Channel, she's the founder of a company called High Noon Strategies. She focuses there on things like public affairs and political analysis. Her work is important to her, and she's done a wonderful job with her company.
3. She's a Writer
When she's not busy – when is that, by the way? – with all of her other endeavors and career choices, she's also a contributing writer. She writes for the Washington Examiner when she has the time and the inclination to share a story. She's quite good, too.
4. She's a College Grad
Her college education was completed at the University of Tennessee-Knoxville. She has B.A. in, you guess it, political science. This isn't surprising coming from someone who is so politically motivated in terms of her work, but it is when you consider she's also a new correspondent. Many have their degrees in communications.
5. She Loves Sports
Unfortunately, an ACL injury prevented her from being part of a sports lifestyle. She's a hockey and lacrosse player who was quite good. Whether she could have continued on the path of being a sports player is unknown due to the injury that sidelined her for the rest of her life.
6. She's A Republican
She's exceptionally outspoken about her political affiliations, and we think very highly of her for that. It's not easy to be that open about your feelings regarding politics in this day and age. She's not a big fan of the Democrats, and they are not big fans of hers. However, her Republican fans think very highly of her.
7. She's Not a Hilary Clinton Fan
While she is certainly not alone in her feelings about Hilary Clinton, she's in the public eye so her statements fall on many ears. She once said that she believed Clinton would sell her own daughter if she thought she could win the presidential election by doing so (an indirect quote). Democrats were not amused by her statements, but she stands by her feelings. Clinton's daughter defended her mother by calling herself the most important thing in her mother's life after that statement was made, but it didn't change the opinion Lisa Boothe has about Hilary Clinton.
8. She's A Dog Lover
Her dog is her child, and she's proud of that. She does share photos of her dog online, and everyone loves it. They're cute together, and who doesn't love a dog lover? She comes across as very down-to-earth and likable, and her dog is really adorable.
9. She's Very Private
She's not someone who is very big about sharing her personal life with the world. She keeps that very close to the vest, and we love that about her. She's not sharing her love life, her personal life, or anything other than how much she loves her dog and what she does for a living with anyone other than those she feels need to know. She's been rumored to have a man in her life, but she does not come out with any information about him, nor has she ever confirmed a relationship.
10. She's Close to Her Family
Her family is her biggest set of fans. She knows that they are always there for her. She knows that they are always going to support her. She's come out and said that at the end of the day, they are always the most important and that they are always there for her. This leads us to believe she had a good childhood, and that she's always been close to them. Of course, that's speculation, but it's sweet.