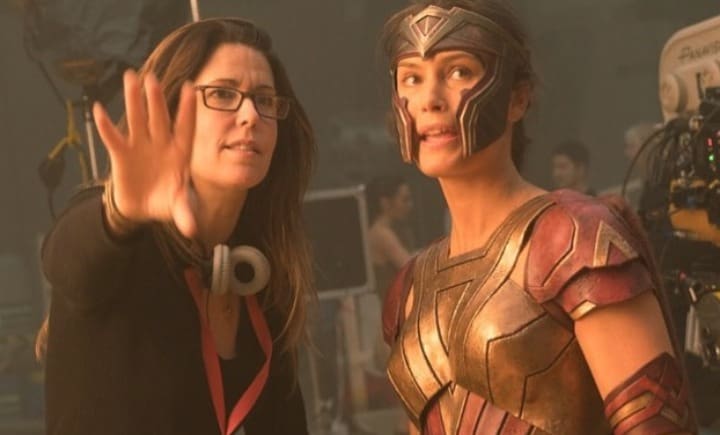 Many film fans remember Lisa Loven Kongsli from her role as Minalippe, the sister to the Queen of the Amazons in Wonder Woman (2017). The truth is while she is new to the film industry, Wonder Woman was not Lisa's first film. She has played several impressive roles during her short career. There are rumors floating around about Lisa starring in a Wonder Woman spinoff. Being that she was supposedly killed in the original movie, it will be interesting to see how they resurrect her character. While Lisa's portrayal of an immensely strong and capable Menalippe, captivated both male and female fans of the movie, there is so much that goes unknown when it comes to the actress behind the character.
We have provided 10 facts that will help you familiarize yourself with a person who promises to be around for some time.
1. She Is Norwegian, and It Shows
There is something about Norwegian women that simply stands out and calls you by name. It does not matter whether you are male or female, Norwegian women make you stand up and take notice. Lisa was born in Oslo, Norway in 1979. Because she is a late bloomer in the industry, there is not a great deal of information readily available on her, so we had to dig.
2. Her Acting Debut Came in the Norwegian Film Industry
As can be expected, the gorgeous actress made her acting debut in her native land. Her first film was entitled 305, which was immediately followed up in the same year by Fatso as Martine. She eventually hit the American film industry and made a significant splash with Force Majeure in 2014. She followed that up with appearances in Wonder Woman and the Justice League, both in 2017.
3. She is Reasonably Quiet and Subdued
In an industry that is defined by the constant presence of scandal, Lisa has done an exceptional job of staying out of the crosshairs of the gossip mongers. It seems that the fact that Lisa waited until later in life to enter the world of entertainment allowed her to settle in and mature in life before facing the many pitfall and temptations that often consume so many of our younger stars. For her sake, I hope that she can keep a low profile when she is off the set.
4. She Had to Amp Up Her Training for Wonder Woman
As you can imagine, there is a difference between being fit and being in top condition. While it is obvious that Lisa takes care of her body, it was necessary for her to elevate her workout regimen in order to be prepared the role of Menalippe in Wonder Woman. It is not clear if she has backed off from that extreme workout regimen or not, but she will definitely be back in the gym for the upcoming spinoff.
5. Force Majeure is Still Her Star Moment
While she played a key role at the beginning of Wonder Woman, that was not Lisa's movie it was Gal's time to shine. For those who have followed her career, she is still most remembered for her role in Force Majeure. I believe the role she plays in Force Majeure allows her to present a broader range of her acting capabilities.
https://www.instagram.com/p/Bj-kLi5BrfE/?hl=en&taken-by=lisalovenkongsli
6. The Spinoff
You have seen me mention the spinoff from Wonder Woman a couple of times. The spinoff is supposedly going to focus more on Wonder Woman's origin and her home. While Gal Gadot will still be the key figure in this story, the fact that a great deal of the story is center on the Amazon island means that the character of Menalippe will be front and center.
7. She Is Poised to Seize a Secondary Modeling Career
The beautiful thing about the emergence of social media and the internet is that many people who may not necessarily be given an opportunity in certain areas based on gender, race, age, etc. can test their value in any marketplace. What we are seeing is a lot of older women are landing modeling deals because of their appeal to the public. Lisa falls into this group, women and men think she is gorgeous and strong. Look out.
8. She Is Immensely Photogenic
I know that I just mentioned that Lisa is poised for a modeling career, but this point is slightly different. Having a certain appeal as a model requires being pliable and appealing, but being photogenic means that you hardly ever take a bad picture. There are some people who are simply meant to be in front of a camera. Lisa Loven Kongsli is one of them.
9. She is Mythical
Okay, maybe I am reaching a bit, but there is something about Lisa that makes her transcendent. I have had the pleasure of being around some exceptionally beautiful women that demanded my attention, but few draw me in the way that Lisa does. This is not about how sexy she is, but her overall appeal. Maybe I keep seeing Menalippe – naw, it is something else.
10. She is Almost as Tall as She Looks
In the Wonder Woman movie, the Amazon women appear to be larger than the average man, and while that is not quite true in real life, Lisa is not small in stature at all. According to reports she is almost 5'10." While her height does not thrust into the sphere of runway models, she is by no means short.