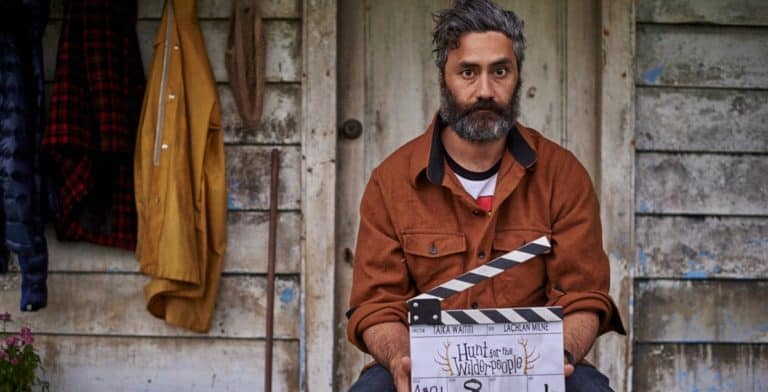 It would seem that as of right now the live-action Akira movie that people have been wanting for so long is still in the developmental stages, meaning that it's not even that close to being made yet. There are reasons for this of course and they all point to the fact that no one wants to screw it up and become known for another box office flop that will be heaped on their shoulders like Ghost in the Shell and the controversial Death Note movie. Between the manga and the anime people want to get things right,. they want to appease the fans, and they want to make sure that the movie is something that will be fondly remembered. Taika Waititi is no doubt the man for the job, but his vision is bound to be something that will hold closer to the true form of Akira that fans really want rather than the Hollywood version that has become so popular and yet yielded so little at times. What he wants to do is follow the story as closely as possible while not leaving out as many key elements as possible. It's a challenge since there's a great deal of plot to get through in order to tell the story in a complete and desired manner, but given his reputation as of late it seems that Taika could be one of the only ones that could do it justice since that's what he's so interested in, and that's what he's being careful to do.
There are a few obvious things that Taika doesn't want to do.
It'd be a good idea to avoid any whitewashing.
That's a big part of what killed Ghost in the Shell and Death Note, the fact that they were brought to Western audiences with a more Caucasian look to them. Many fans from various countries were in an uproar about this since it didn't stick close to the source material and it took characters that were written one way and changed them to something else just to make it more amenable to American audiences. On one hand it is a disappointing thing to see when you really think about it, but on the other if you really, REALLY take a look at things the way they've been for the past many years in cinema there are some roles that people don't think twice about when they're allowed to be filled by people of differing color and ethnicity, and then there are those that people lose their minds about. Does The Dark Tower ring a bell? It's preferable to use the source material as it's been written, and Taika seems to want to stick to it as much as possible.
He doesn't want to condense the story any more than he has to.
There is a LOT to Akira. If he was to go by the books then he'd have a film that would be better off as a series when you really look at the size of it. But if he went off the anime film then he might have a better chance of appealing to fans with his vision and be able to deliver them something that would blow their minds. Taika wants to appease the fans but he also wants to do honor to the story of Akira so as to make it into one of the best live-action films possible. That's honorable enough, as it indicates that he's paying attention to the story and doesn't want to muck it up to the point that people can't recognize it any longer. Too few directors seem to take this into account any more when it comes to a story and just go with their own vision of what they think something should look like. Taika on the other hand wants to do it right and he wants to do it in a way that people will recognize. Obviously with Thor:Ragnarok he had to switch a few things up and make amends for a couple of other things, but overall the movie was great because he stuck to the source material throughout much of it. With Akira it seems like he's trying to do the same and that could be what's holding up progress at the moment.
Right now the word is that the project is still very much on and that Taika will be the one heading it, but whether or not it's going to be to the liking of the fans is still up in the air since he wants to get it just right. That's commendable honestly since the last few films that have come out based on anime have been anything but embraced by the fans even if they've been rather interesting. When it comes to keeping to the source material though it's usually best to at least consider clinging to the actual story and not deviating too much.