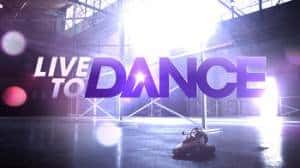 Finally, the season finale of Live to Dance, and it all came down to the kids, with D'Angelo & Amanda taking the top prize as America's Best Dance Act. The highlight of the show was the opening number, a rousing ensemble piece featuring all 6 finalists. Brilliantly choreographed by Paula Abdul to a medley of songs with aptly, the word 'dance'in the title. The only thing missing was Paula herself, I was so hoping to see her dance.
After a bunch of time filling contestant video packages, the reveal of the Top 3, in no particular order just yet: White Tree Fine Art, D'Angelo & Amanda, and Kendall Glover. A couple of tearful moments interjected into the show: Travis ruefully acknowledges a past mistake, having given earlier contestant Austin Acevedo a red star. Next, semi-finalist Chi Town Breakers, once a homeless family, was gifted with a Chrysler Town & Country mini-van. Amidst more video packages, the Top 3 gave repeats of their earlier performances from the competition, those that got them into the finals. Snooze.
Finally the moment we've waited for, and did you notice host Andrew Gunsberg dragged out the suspense of each announcement, more so than American Idol's Ryan Seacrest and Dancing with the Stars' Tom Bergeron put together? The Top 3 placed as follows:
1st place: D'Angelo & Amanda
2nd Place: Kendall Glover
3rd place: White Tree Fine Art
I was hoping for Kendall to win, but had to admit D'Angelo & Amanda have incredible technique. D'Angelo thinks he's going to Disney World, but I can just imagine the little spitfire Amanda taking the $500,000 prize for herself and putting him on an allowance! While the future of Live to Dance is uncertain, we did get to witness amazing dancing, as well as Paula at her best.
D'Angelo & Amanda: Did America get it right?