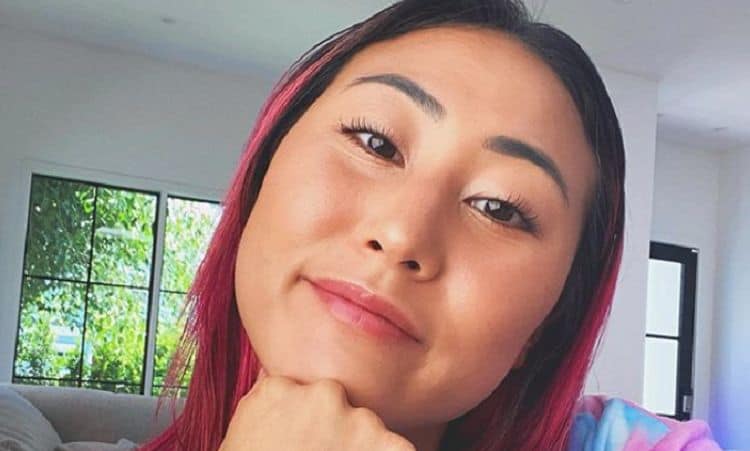 What started as a simple hobby, turned into a lucrative career for YouTuber, Lizzy Capri. Since joining youTube in 2017, Lizzy has gained a very impressive following. She currently has 4.85 million subscribers and over 900 million total views. She also has more than 777,000 followers on Instagram. Lizzy's content appeals to a wide range of viewers and she is well-known for the many different pranks she's done over the years. Although her career choice is unconventional, it's definitely paying off well for her. Continue reading for 10 things you didn't know about Lizzy Capri.
1. She Used To Work At LinkedIn
Prior to becoming a YouTube sensation, Lizzy was working as a technical writer at LinkedIn. When asked what her previous job, Lizzy said, "I did internal documentation. So, I guess when you think of technical writing, it's like writing manuals and documents and how to guides and stuff. So I basically did that but not for anything that you guys would see. It's more like just for other engineers within the company to see."
2. Her Real Name Isn't Lizzy Capri
Millions of people across the world know her as Lizzy Capri, but that isn't actually her name. Lizzy's legal name is Elizabeth Chang. It's unclear why she chose the name Lizzy Capri, but it's very common for people to create aliases to use online.
3. She Struggles To Find Balance
Lizzy admits that she's had a tough time creating a healthy work/life balance. She told Affinity Magazine, "So much of my work blends into my personal life. With technology, it's a lot easier to stay connected to my business and my fans. I sometimes get lost in my work because it's so fun and every day I wake up so grateful and in disbelief that this is my job."
4. She Likes To Keep Her Videos Appropriate
If you're a fan of Lizzy's work, you've probably noticed that she likes to keep her content pretty PG, and she says its intentional. She wants her channel to be a place where everyone can find enjoyment and entertainment.
5. She Was A Swimmer
Lizzy swam competitively for most of her life and continued to do so in college. She swam for her first two years and decided to study abroad for her junior year. During her last year of college, she chose not to do any additional activities so that she could focus on her grades.
6. She Went To College In Pittsburgh
Lizzy attended college at Carnegie Mellon University. She says she chose the school because it was the "best" one she got into. She adds, "It is also a D3 school so I wasn't fast enough for any other school, basically I wouldn't be able to swim if I went anywhere else."
7. She Regrets Making A Break Up Video
Break up videos are a common occurrence on YouTube. When couples who are popular on the platform break up, they'll often record a video to their followers to explain what happened. When Lizzy and her ex boyfriend/former collaborator, Carter Sharer, decided to call it quits, she uploaded a video to let her followers know. Looking back, she says she regrets posting the video because it's "so personal".
8. She's Considered Getting Back With Her Ex
Lizzy and Carter had a very public relationship on Facebook, which means their breakup was equally as public. As with any other popular couple, many of their subscribers have made comments suggesting the paid get back together. In a game of "Never Have I Ever" with Delish, Lizzy revealed that she's considered getting back with Carter.
9. She's From New York
A lot of sources say that Lizzy is from Washington D.C. However, in an interview with Pfeiffer Law, she said that she was born and raised in New York. After college, Lizzy moved to San Francisco for work. She then moved to Virginia before relocating to Los Angeles to put herself in a better position to grow her career.
10. She's Rigged Some Challenge Videos
Fans of Lizzy's challenge videos have probably wondered whether or not her challenges are always legit. Unfortunately, a few of them have been rigged. Lizzy says, "A lot of the challenges I come up with, I come with them because I think I'm going to win. So does that make them all rigged or does it make them equal–I don't know?!"