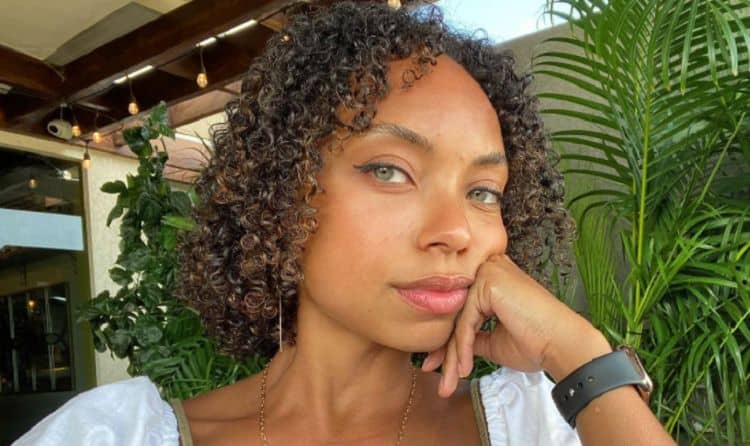 From the moment Logan Browning entered the entertainment industry, it was clear that she planned to stick around. Right off the bat, she earned a recurring role in the TV series Summerland, and things continued to move forward from there. She got another major opportunity in 2009 when she was cast as Brianna in Meet the Browns. While she quickly became known for a variety of roles, she is now best-known for playing Samantha White in the Netflix series Dear White People. Now that the show is getting ready for its fourth and final season, Logan's fans are looking forward to seeing her in the role one last time. Here are 10 things you didn't know about Logan Browning.
1. She Got Into Acting As A Teenager
Logan is what some people in the acting world would call a late bloomer. She didn't start acting when she was still in diapers, or even when she was in elementary school. Instead, she was 14-years-old when she first developed an interest. Logan told The Italian Reve, "When I was 14, my mom put me in a modeling and acting competition in LA and agents were judging. One of them asked me if I was serious about it and if my parents would let me move to LA and I just really went for it. I've always loved watching other young people on TV and, feeling like they are my friends on TV, and I wanted to be that person for somebody else."
2. She's A Vanderbilt Alum
Even though she started acting when she was a teenager, Logan decided to take a break so that she could have a traditional college experience. She went to school at Vanderbilt University in Nashville and got back into acting after she graduated. While some people struggle to bounce back after taking a break, Logan managed to get right back into the swing of things.
3. She Enjoys Meditating
Working in the entertainment industry can be stressful and overwhelming, and Logan has found that meditation helps her stay grounded and avoid all of the distractions. In an Instagram post, Logan shared how important meditation is to her and how it's changed her life for the better.
4. She Was Adopted
As the star of a show about race, Logan has often found her own racial identity being questioned. During a 2018 interview with The Breakfast Club, Logan revealed that she was adopted and both of her adoptive parents are Black. From what we can tell, she has never met her biological parents and doesn't have any information about them.
5. She Spends A Lot Of Time Outdoors
Technology is great and everything, but sometimes it's nice to be able to disconnect from all the sounds and screens and just enjoy some peace and quiet. This is something that Logan likes to do often and she enjoys spending time outdoors doing things like hiking and hanging out by the water.
6. She Isn't Afraid To Get Political
Much like her character in Dear White People, Logan isn't afraid to speak her mind when it comes to the things that are important to her. She has openly used her social media platforms to share her stance on politics and issues such as race, police brutality, and voting rights.
7. Water Is Her Must-Have On Set
We've all heard those crazy stories about celebrities who make the most extreme requests for things while on set. When it comes to Logan, however, it's all about the simple things. Water is one of the things she always has to have while on set. She loves drinking water and understands the importance of staying hydrated.
8. She Loves Fashion
Logan loves fashion, but she has never been one to conform to other people's ideas of what looks good. To put it simply, she wears whatever she likes. She has a beautiful and unique sense of style and she loves being able to express herself through the outfits she wears.
9. She Hopes To Work On A Project About People With Special Needs
Logan is always looking towards the future, and she knows exactly what she would like to work on in the future. While talking to The Italian Reve, Logan said, "I really want to tell stories about people with special needs, I feel they are hidden and those stories don't really get told. I have a lot of people with special needs in my family and there are so many stories about them and the people who take care of them and support them."
10. She's Not Really A Dancer
Logan's role as Jelena Howard in the VH1 series Hit the Floor is another project that helped heighten her popularity. In the role, she plays the captain of a professional dance team and she did a great job of executing all of the moves. What many people don't know, however, is that Logan isn't a dancer at all in real life. She has to spend about eight months training for the part.