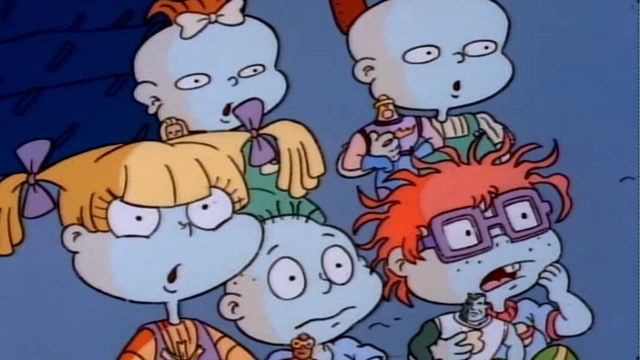 Animated television shows don't always get the credit that their live action competitors do. However, that doesn't mean that many of them aren't just as good (if not better) than series with actual real people in them. In fact, many animated series typically last longer than live action shows and feature more beloved and well-known characters that are (or will be) remembered long after these series end. To see what I mean, look no further than these fifteen fantastic series. These are the longest running animated shows of all-time.
Photo via Nickelodeon 
The Simpsons
The Simpsons tops the list of longest running animated shows of all-time. Having been on the air for 25 seasons, airing over 500 episodes, and still going, as the series prepares to enter its 26th season this fall, there's no denying the love and devotion Simpsons fans have for their favorite TV show. Even in its later years, which have often been more criticized, the series has still put out inspired efforts, like the LEGO episode, and will have its own week and half long marathon on FXX, starting August 21st and lasting until September 1st, when all 552 episodes of the series will be shown.
Photo via Fox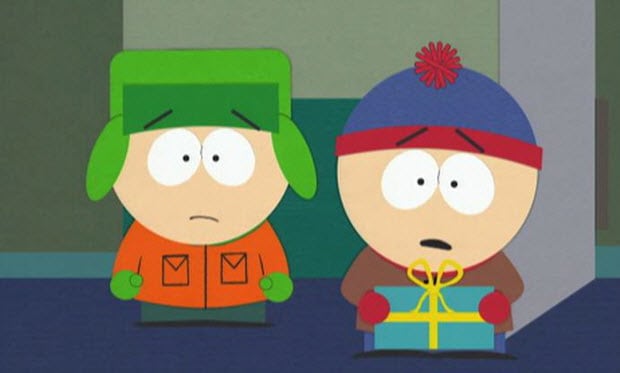 South Park
Even though it may not seem that old, South Park has actually been on television for 17 seasons and produced almost 250 episodes, easily making it one of the longest running animated shows of all-time. Like The Simpsons, South Park has faced heavier criticism from fans in its later seasons, with people saying that the show had lost the insane magic that made it so great back in its heyday. However, as long South Park is still able to make non-stop, laugh riot episodes, like its Game of Thrones spoof-trilogy from last season, the series could probably continue for another 17 years.
Photo via Comedy Central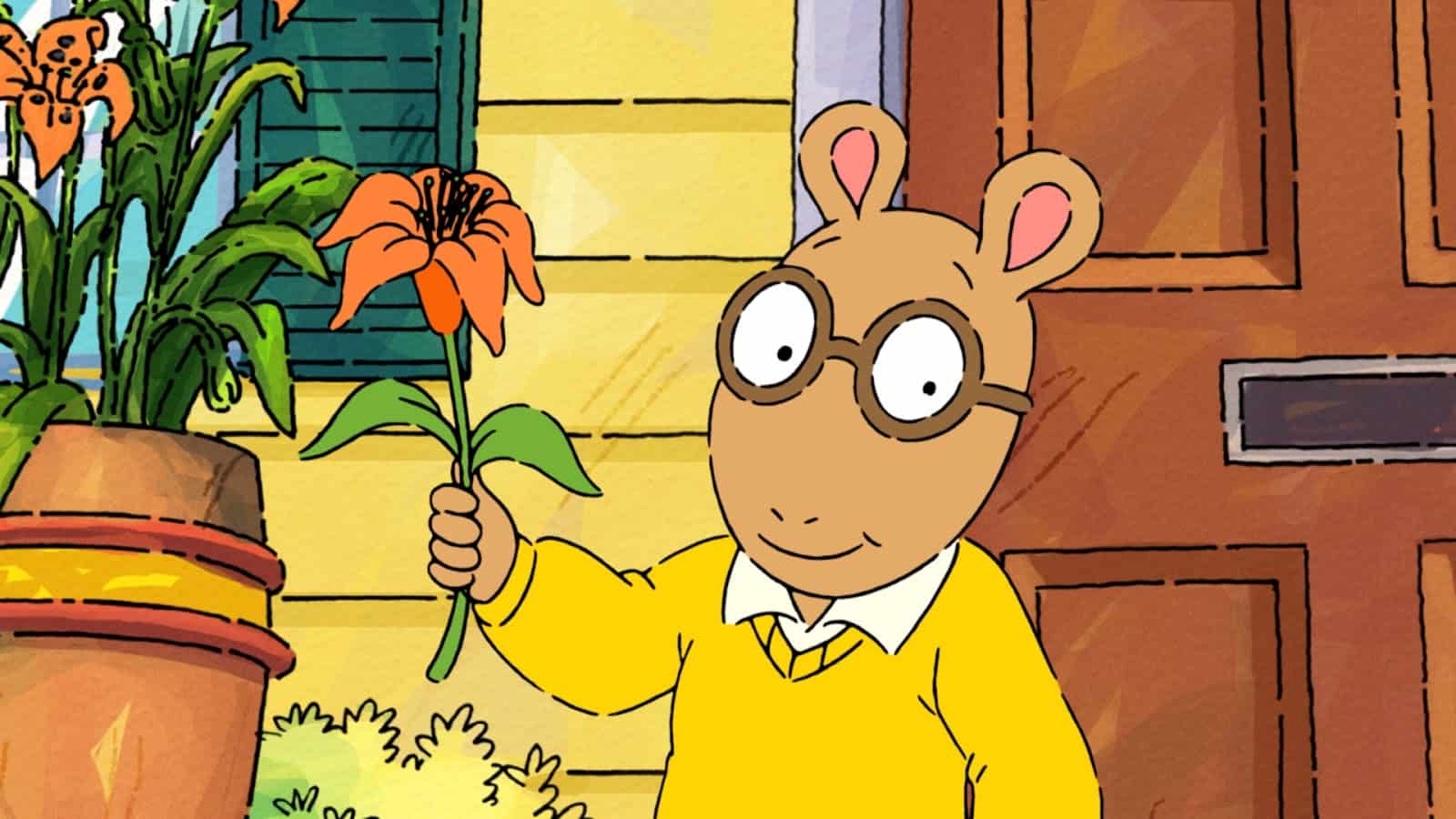 Arthur
Like South Park, Arthur has also run for 17 seasons and new episodes are still being made, making it one of the longest running animated shows of all-time. Much different than The Simpsons, South Park, and a lot of the other more "adult" animated programs on this list, Arthur was made purely to help teach kids how to be kind to another and treat each other well. Its stories were, are, and will continue to be filled with important messages that hopefully have an impact on those that watch.
Photo via PBS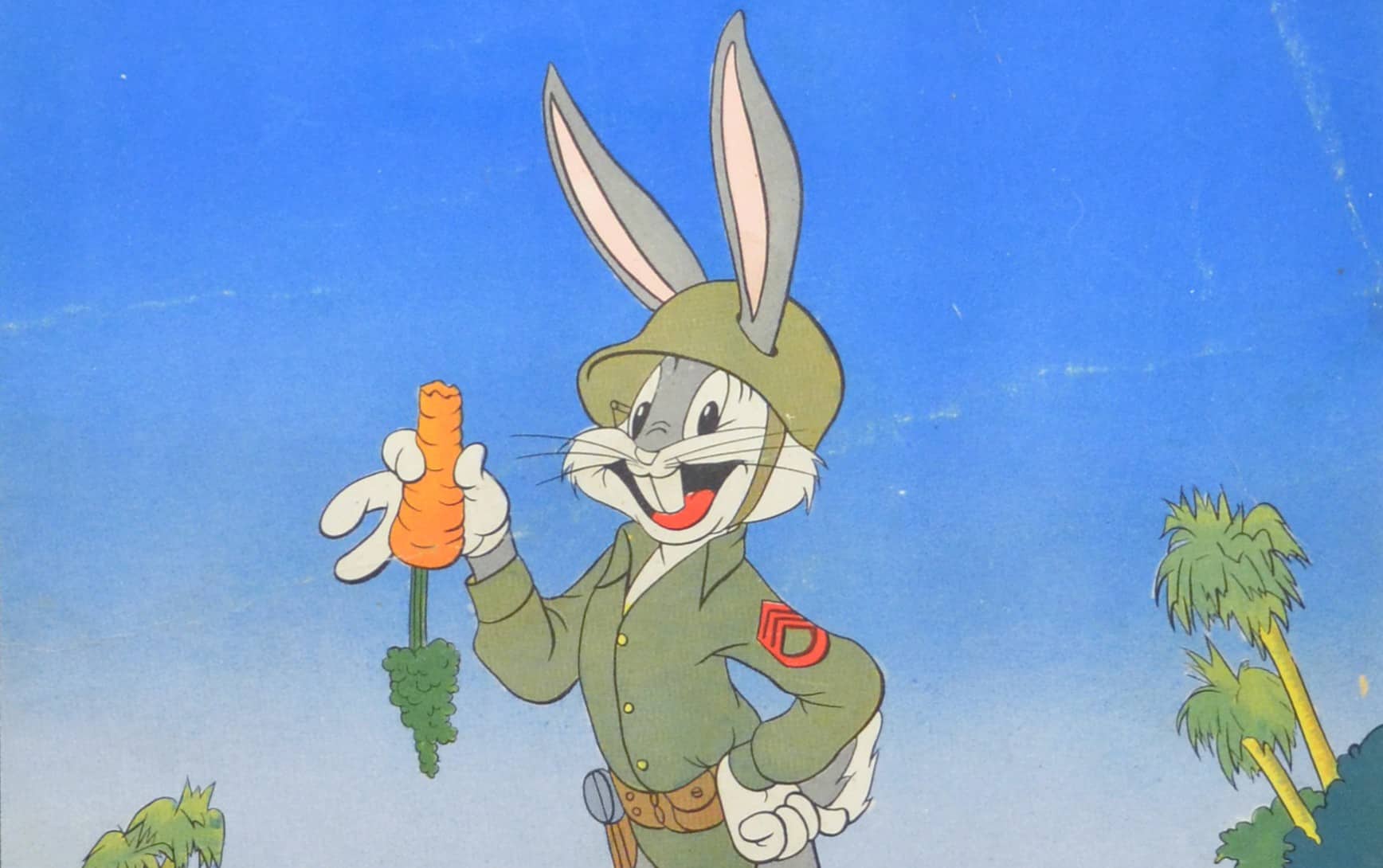 The Bugs Bunny Show
Running on and off from 1960 until 2000, under many different names (The Bugs Bunny/Road Runner Hour, The Bugs Bunny/Road Runner Show, The Bugs Bunny/Looney Tunes Comedy Hour, The Bugs Bunny & Tweety Show), The Bugs Bunny Show never failed to provide us with some great humor, always involving our favorite "wascally wabbit." Just like Mickey Mouse, Bugs Bunny has become more than just an animated character – he's a cultural icon, which is why he was a part of one of the longest running animated shows of all-time, one that lasted forty years.
Photo via Warner Bros.
King of the Hill
Lasting 13 seasons and over 250 episodes, King of the Hill might not have possessed the longevity of its fellow Fox animated comedy, The Simpsons, but over the course of its run from 1997 through 2009, the series was a beloved animated show that many tuned in for. Following the adventures of Hank Hill and his colorful group of friends and family, one thing King of the Hill rarely was throughout its 13 seasons was boring.
Photo via Fox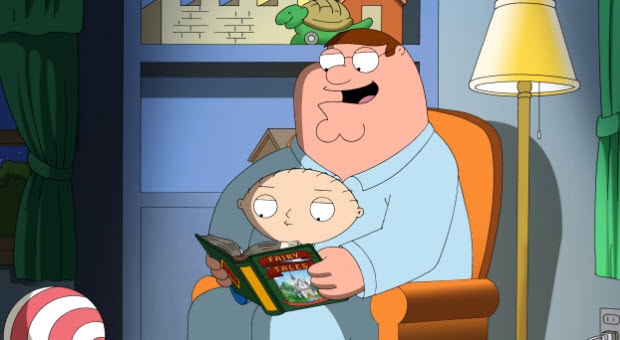 Family Guy
11 seasons, 210 episodes, and one cancellation have been Family Guy's story over the past decade. The Seth McFarlane-created series was first canned by Fox after its third season back in 2001 but was then brought back by the network for a fourth season, which premiered in May 2005, after Family Guy boasted great DVD sales and high syndication ratings. The series has been nominated for numerous Emmy Awards and is currently one of the longest running animated shows of all-time, with many seasons presumably still to come.
Photo via Fox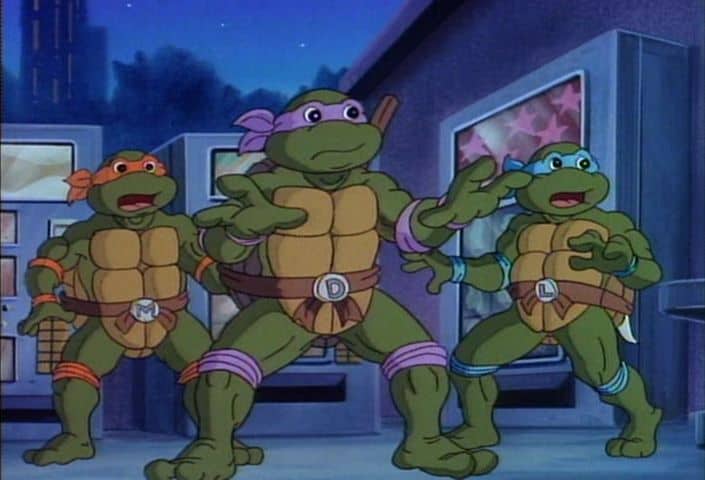 Teenage Mutant Ninja Turtles
Whether people watch them on television or through films or even read their original comic books, there's no denying that the world loves the Teenage Mutant Ninja Turtles (although Michael Bay may test that statement with his new TMNT film that comes out next month). Teenage Mutant Ninja Turtles, as an animated TV series, aired from 1987 until 1996 and produced 193 episodes throughout its 10 season run.
Photo via CBS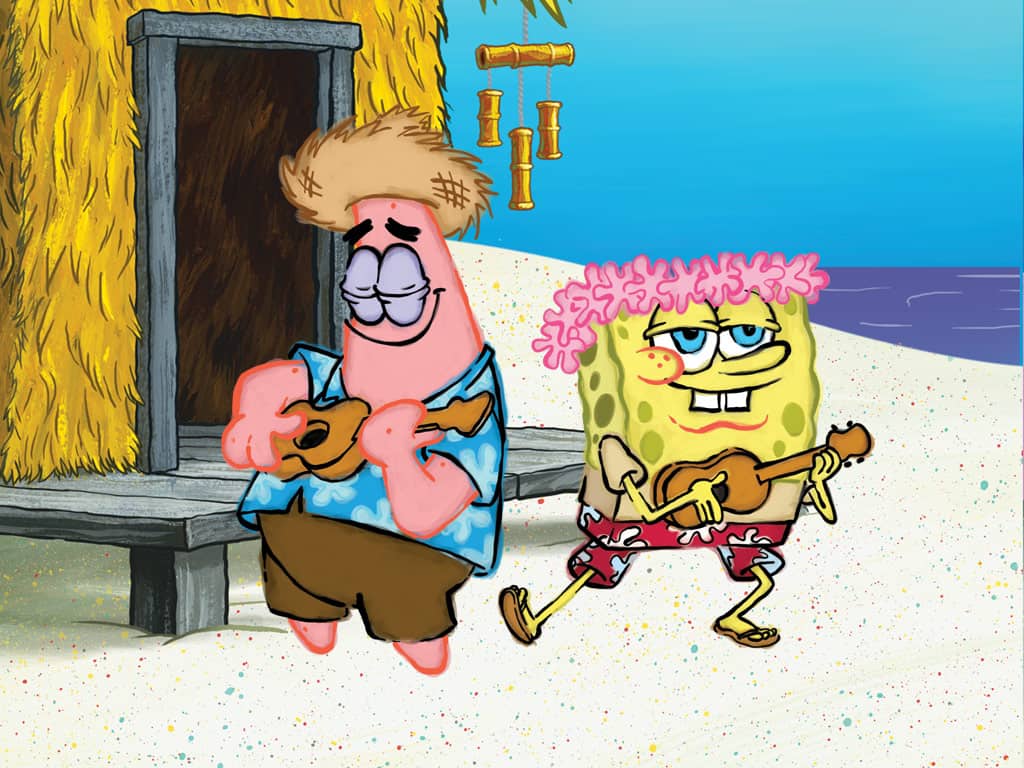 SpongeBob SquarePants
Easily one of the most popular animated series of all-time, as it's loved by both children, teenagers, and even young adults (I'm a 22 year old that would still watch SpongeBob if it was on), SpongeBob SquarePants has produced over 200 episodes throughout is nine seasons. The show first premiered back in 1999 and has been one of Nickelodeon' most successful programs ever since.
Photo via Nickelodeon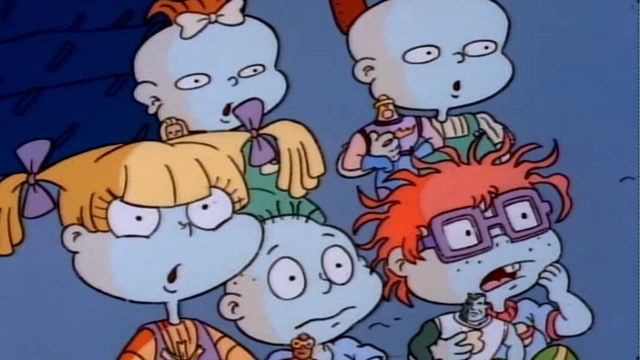 Rugrats
Rugrats will forever be my all-time favorite animated TV show, and it's also one of the longest running animated shows of all-time. The kids' series (although I still insist that it wasn't just for kids but for their parents as well, since I still love to watch it) ran from 1991 to 2004 and produced almost 200 episodes, not to mention two very successful movies.
Photo via Nickelodeon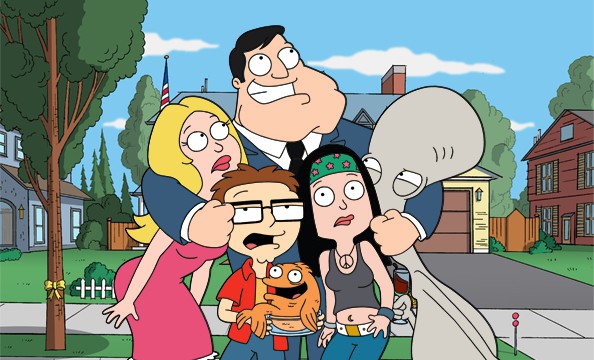 American Dad
American Dad is another Seth McFarlane-created comedy that found great success on Fox for numerous years. Airing 10 seasons and over 170 episodes on the major network, it was just announced this year that Fox had decided to move the series over to TBS for its 11th season. American Dad will continue to air new episodes and still stands as one of the longest running animated shows of all-time. Its new season debuts in October and will consist of 15 episodes.
Photo via Fox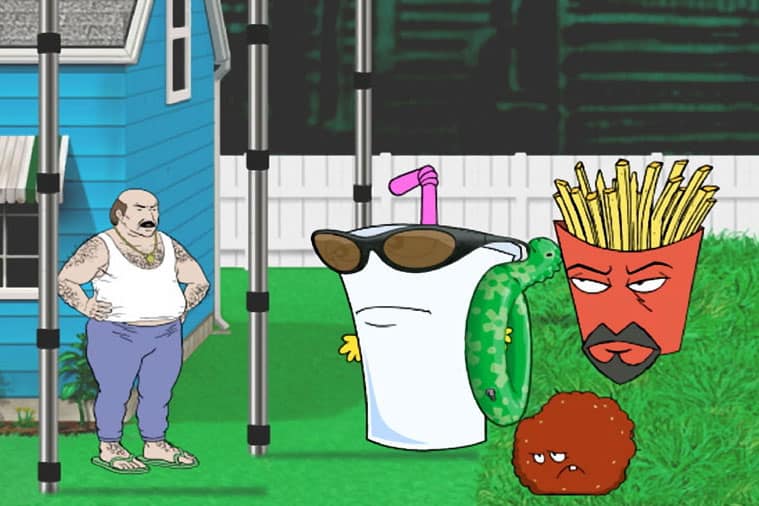 Aqua Teen Hunger Force
Crude, vulgar, and incredibly strange all describe Aqua Teen Hunger Force perfectly. However, that has not stopped the series (and has probably actually helped the animated show) from getting the ratings needed to allow it to produce over 100 episodes and thus, in the process, become one of Adult Swim's most popular shows of all-time.
Photo via Cartoon Network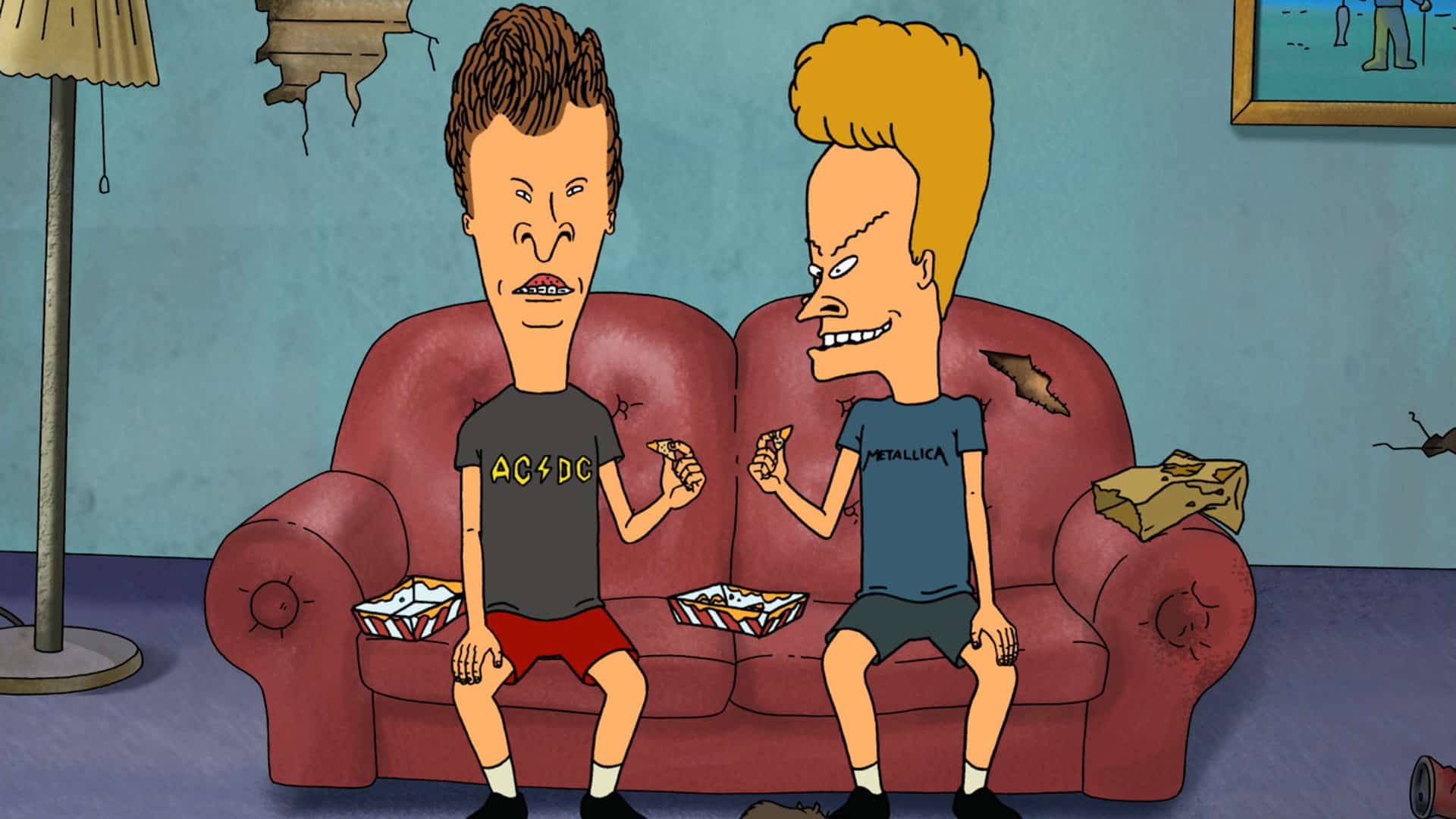 Beavis and Butt-Head
Before making a huge splash on TV with HBO's new Emmy-nominated comedy series, Silicon Valley, creator Mike Judge (also responsible for the workplace classic film, Office Space) created the crass and often gross Beavis and Butt-Head. The show first premiered in 1993 and ran until 1997. Over a full decade later, in 2011, the series was revived by MTV, where it has aired numerous all-new episodes.
Photo via Comedy Central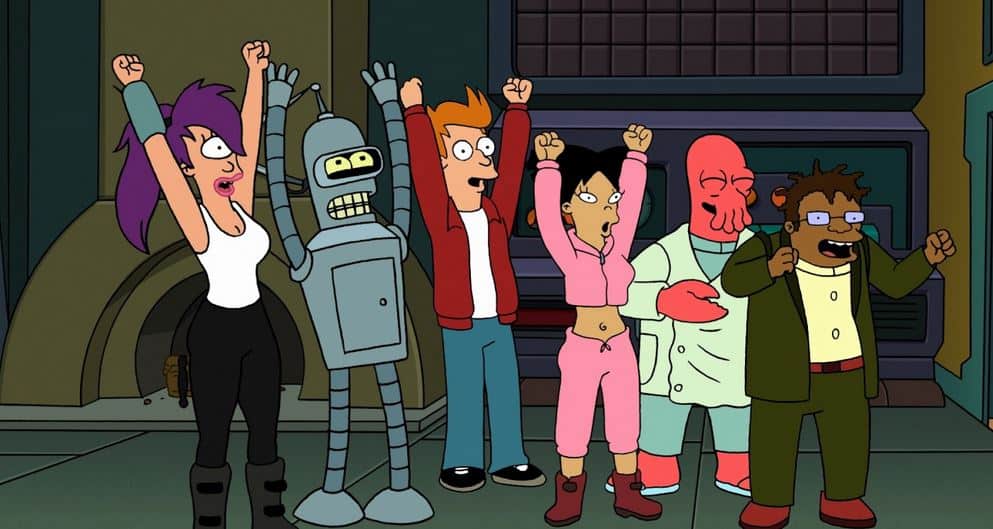 Futurama
Similar to Family Guy and Beavis and Butt-Head, Futurama is another unique case of a television show that got cancelled and then picked up again, allowing it to have one of the longer and more successful runs of any animated show ever. After airing on Fox from 1999 until 2003, Futurama was cancelled by the network and ran reruns in syndication for the  next six years until Comedy Central picked up the show for a new season. Futurama ran for another few years on Comedy Central and had its series finale in September 2013.
Photo via Fox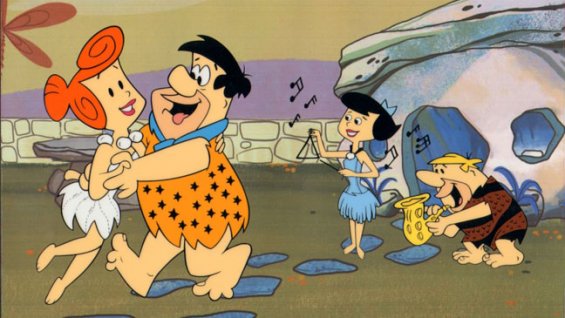 The Flintsones
One of the most beloved animated shows of all time, The Flintstones first premiered on ABC in September 1960 and ran for six original seasons, producing  over 160 episodes, before endings its run in 1966. Since then, The Flintstones have shown up in TV movies and feature-length, live action films, and all of the characters remain significant pop culture figures, even in today's world. You'd still be hard-pressed to find someone who doesn't know about Fred, Wilma, Barney, and Betty, not to mention Pebbles and Bamm-Bamm.
Photo via ABC
Scooby-Doo
It's impossible to count the exact number of episodes, TV movies, and straight-to-DVD releases that Scooby-Doo has had throughout its run, in all of its iterations. The show aired on CBS when it first began in 1969, and since then, Scooby-Doo, much like Bugs Bunny, has become more than a simple animated character and truly has transformed into a cultural icon. Whether he's in his original cartoon form, a tiny puppy in A Pup Named Scooby-Doo, or even a weird CGI-creation in those pretty awful live action Scooby-Doo films, there's no denying the show's (and the dog's) impact on society over the years.
Photo via CBS