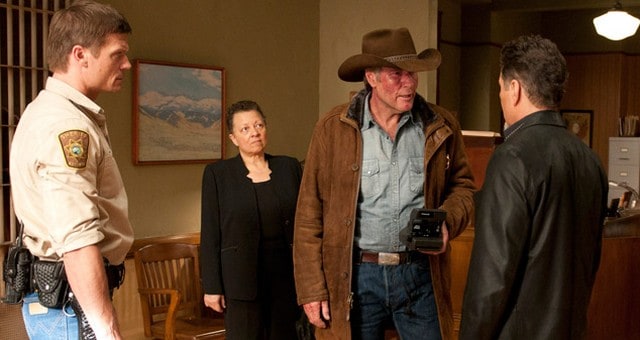 Longmire could possibly be coming to Netflix as an exclusive series, much like The Killing has in recent years, resurrected by Netflix after an untimely demise on AMC. This time it was A&E that wielded that axe, and once again, the parent company, in this case Warner Horizon, is deep in negotiations with Netflix to possibly save the show, something which has delighted a number of fans and seems like a no brainer from the sides of both parties. Netflix gets another great show with a built in fan following, and Warner Horizon gets another show saved and can continue making money off of a product that A&E was too stupid to capitalize on despite its massive audience.
Unfortunately for fans, all of this is tentative at the moment. The deal, while extensively negotiated, is not final yet. While negotiations have been taking place for several months, there is still a ways to go before production can begin, and both parties are shooting for a March start to production if the deal goes through. That means that we probably wouldn't see new episodes of Longmire for quite a while.As far as we know, the entire cast and production crew is still under contract, so we don't have to worry about recasting under pressure or a sudden change in quality.
Hopefully, this deal will go through and Netflix will save another excellent show from an early and incredibly undeserved grave while gaining a further boost in audience for itself. Everyone will win! Except A&E, who of course, screwed the pooch by canceling the series because its large audience was too old.
Despite how good a deal this will be for Netflix, I admit that I am kind of disappointed that they are the ones who are (probably) picking it up because that means that nobody cares that older audiences are being ignored yet. I firmly believe that this needs to happen for pay TV numbers to remain as high as they are, as older audiences are overwhelmingly the ones paying for television.  But, at least they can get Netflix for the shows they love.
Photo via A&E