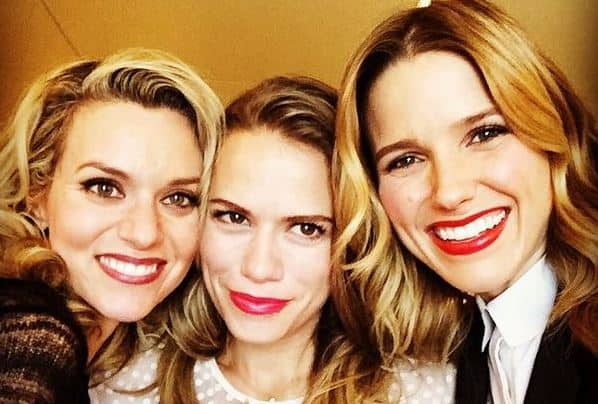 A lot of TV series always describe how close they are, that the cast and crew are truly family on set and would do anything for each other. However, with people having so many different types of personalities and actors having to spend close to 18 hours on set some days, you've got to wonder if what they are saying is always true. Well, for the cast of One Tree Hill, the fact that they were and still are a family certainly appears to be the truth from these photos posted to Instagram by Brooke Davis herself, Sophia Bush.
Bush, Bethany Joy Lenz (who played Haley James Scott), Hilarie Burton (Peyton Sawyer), James Lafferty (Nathan Scott) and Paul Johansson (Dan Scott) all reunited this weekend at a One Tree Hill convention in Paris. Bush first teased the One Tree Hill family reunion on Friday with a #FlashbackFriday photo of her and Burton as Brooke and Peyton, writing, "#fbf can't wait to smooch this gal in the morning. And you too @joylenz. Sweet dreams babes." Then on Saturday, at the convention, Bush posted two more photos, one of her, Burton, and Joy Lenz, with the caption "Basically the best," and another with Lafferty and Johansson, dubbing them as "My two favorite Scotts." Chad Michael Murray (Lucas Scott) was absent from the convention due to filming his new series Agent Carter.
Since One Tree Hill ended its nine-season run back in 2012, Bush has landed a series regular role on Chicago PD, and Murray, as stated above, will be on ABC's Agent Carter. Meanwhile, Burton has appeared on series like White Collar and Grey's Anatomy, Joy Lenz guest starred on Dexter, Lafferty had a starring role in the short-lived NBC series Crisis, and Johansson has had guest spots on shows like Beauty and the Beast and CSI.
Check out all three photos that Bush posted of the One Tree Hill cast below.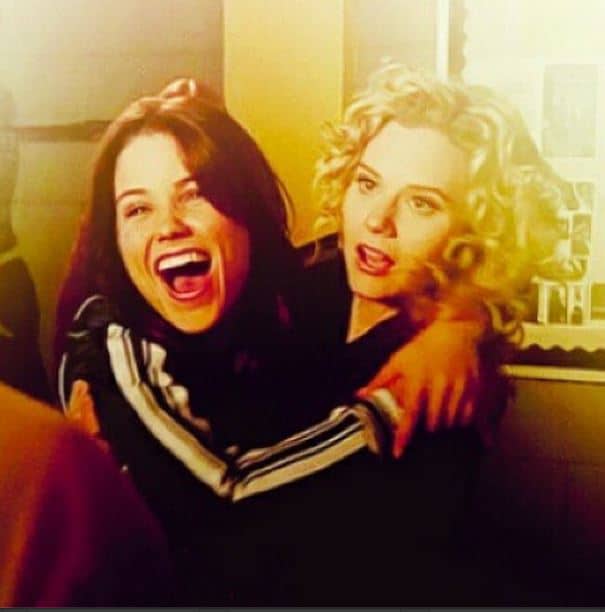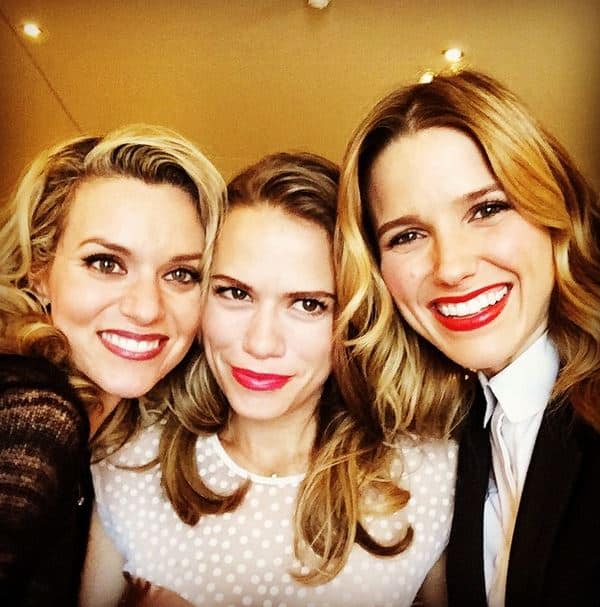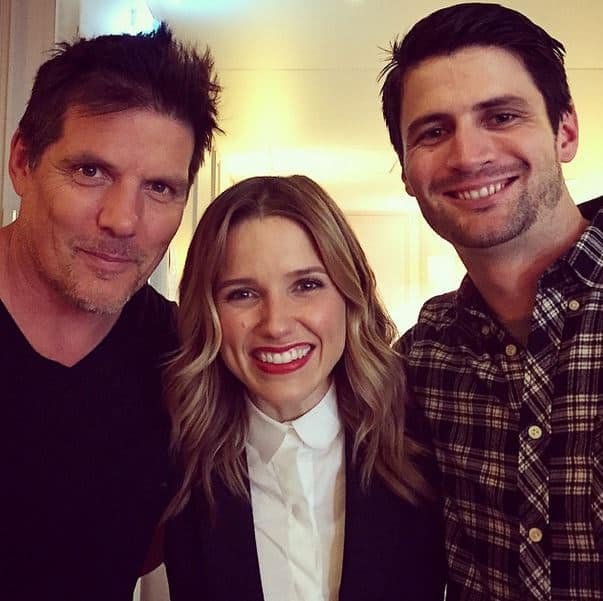 Photos via Instagram