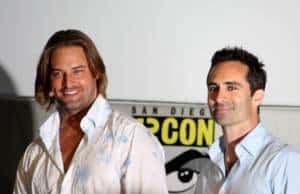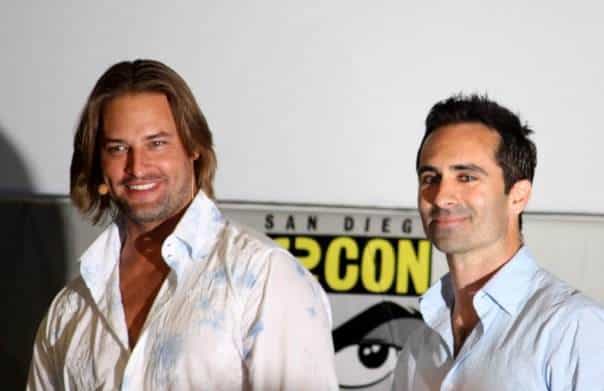 Many of the beloved cast and creative team from LOST have moved on to new projects, and they will be at San Diego Comic-Con next week! Below is an extensive list of where you will have the opportunity to attend their panels, obtain autographs, etc.
And in case you missed it earlier, here are my LOST-themed tips for surviving SDCC.
WEDNESDAY, JULY 20
Special Sneak Peek Pilot Screenings: ALCATRAZ & PERSON OF INTEREST
6pm-9pm
Exclusive world premiere screenings of the pilot episodes of Alcatraz (executive produced/written by former LOST executive producer/writer LIZ SARNOFF and starring JORGE GARCIA) and Person of Interest (starring Michael Emerson).
THURSDAY, JULY 21
FRIENDS OF THE NERDOLUTION, with JORGE GARCIA, Zach Levi & Danny Pudi
1pm-2pm discussion, 2pm-3pm autograph session
Jolt'N Joe's (Nerd HQ)
379 4th Ave
Tickets: sold out
RINGER panel
1:45pm-2:45pm
Ballroom 20
Exclusive sneak peek at the new series, followed by a panel discussion with stars Sarah Michelle Gellar, Ioan Gruffudd, NESTOR CARBONELL (Richard Alpert), Kristoffer Polaha, executive producer Pam Veasey and co-executive producers Nicole Snyder and Eric Charmelo.
NESTOR CARBONELL autograph session
3:30pm-4pm
CBS/CW/Showtime booth
FOR BIG TALENT, MULTI-PLATFORM IS THE NEW MULTIPLEX
3:30pm-4:15pm
Marriott Hall 2, Marriott Marquis & Marina
Learn why action, thriller, and sci-fi stars are migrating to emerging platforms as filmmakers create original, compelling digital productions. Featuring DOMINIC MONAGHAN (The Lord of the Rings), Ray Wise (Twin Peaks), Xander Berkeley (Nikita), Rick Fox (Oz) and more.
TV GUIDE MAGAZINE: FAN FAVORITES
4:15pm-5:15pm
Ballroom 20
Panelists include NESTOR CARBONELL (Ringer), Johnny Galecki (The Big Bang Theory), JORGE GARCIA (Alcatraz), Leslie Hope (The River), Zachary Levi (Chuck), Joe Manganiello (True Blood), Julie Plec (Vampire Diaries), Matt Smith (Doctor Who), Kevin Williamson (Vampire Diaries) and Deborah Ann Woll (True Blood).
LOST ENCYCLOPEDIA co-author Tara Bennett
5pm-6pm
SFX Magazine booth #1502
Bring your encyclopedia dust covers or any other Lost items for Tara to sign!
HER UNIVERSE: WHAT WOMEN WANT IN THEIR FEMALE SCI-FI HEROES
6pm-7pm
Room 25ABC
A dynamic panel of creative minds from television, film, and comics explore this timely topic, featuring MELINDA HSU TAYLOR (former LOST writer/producer).
FRIDAY, JULY 22
A Conversation with DOMINIC MONAGHAN
11:40am-12:40pm
Jolt'N Joe's (Nerd HQ)
379 4th Ave
Tickets: http://www.thenerdmachine.com/conversation-tickets/
ENTERTAINMENT WEEKLY PRESENTS…TOTALLY LOST: ONE YEAR LATER
3:30pm-4:30pm
Room 5AB
EW Lost gurus Jeff "Doc" Jensen and Dan "Dan" Snierson wax nostalgic about the past, with a surprise guest or two, and discuss how they're "moving on" in the wake of Lost's departure from the air a year ago. They will look to the future by previewing promising TV obsessions.
DEATH VALLEY panel and Q&A
7:30pm-8:30pm
Room 5AB
Join members of the ensemble cast, including TANIA RAYMONDE (Alex Rousseau), in a discussion about the challenges of bringing the comedy and horror genres together and how the team involved in this new MTV series bring all the elements of what they know best to the series.
SATURDAY, JULY 23
Ticket distribution for THE VAMPIRE DIARIES autograph session (which takes place at 1pm, WB booth #4545)
11am
Sails Pavilion #9
Ticket distribution for ALCATRAZ autograph session (which takes place at 2:30pm, WB booth #4545)
12pm
Sails Pavilion #9
Ticket distribution for PERSON OF INTEREST autograph session (which takes place at 3:15pm, WB booth #4545)
1pm
Sails Pavilion #9
LOST: A YEAR LATER WITH JAY AND JACK
2pm-3pm
Santa Rosa Room, Marriott Marquis & Marina
Along with special guests like the Official Lost Podcast host Kris White, Jay and Jack from The Lost Podcast discuss the series a year after its controversial finale, and check in to see what former cast members are involved with now.
Ticket distribution for FRINGE autograph session (which takes place at 5:15pm, WB booth #4545)
3pm
Sails Pavilion #9
THE WRITE STUFF III: WRITING FOR GENRE TELEVISION AND BEYOND
3pm-4pm
Room 23ABC
Get the straight scoop from television's most talented writers and producers, including former LOST producer/writer JAVIER GRILLO-MARXUACH, Ashley E. Miller (Fringe, Terminator: The Sarah Connor Chronicles), Jose Molina (Firefly, Terra Nova) and more.
ONCE UPON A TIME panel, Q&A and screening [moderated by DAMON LINDELOF]
3:15pm-4:15pm
Room 6DE
In attendance: co-creators/executive producers (former LOST executive producers/writers) EDDY KITSIS & ADAM HOROWITZ, cast members Ginnifer Goodwin, Jennifer Morrison, Robert Carlyle, Lana Parrilla and Josh Dallas. All attendees will receive a limited-edition giveaway. Arrive early for the exclusive posters and magic mirrors.
THE VAMPIRE DIARIES screening and Q&A
3:30pm-4:15pm
Ballroom 20
Stars Nina Dobrev, Paul Wesley, IAN SOMERHALDER (Boone), Candice Accola and Joseph Morgan join executive producers/writers Kevin Williamson and Julie Plec.
DANIEL ROEBUCK (Dr. Arzt) autograph session
4pm-5:30pm
Entertainment Earth booth #2343
MICHAEL EMERSON autograph session (for Person of Interest)
4:15pm-5:15pm
CBS/CW/Showtime booth
FRINGE SCREENING AND Q&A
4:30pm-5:15pm
Ballroom 20
Join stars Anna Torv, LANCE REDDICK (Matthew Abaddon), Blair Brown, Jasika Nicole, John Noble and executive producers Jeff Pinkner and J.H. Wyman for an exclusive video presentation.
ALCATRAZ Pilot Screening and Q&A
5:15pm-6pm
Ballroom 20
Featuring executive producer/writer LIZ SARNOFF, director JACK BENDER and stars Sarah Jones, JORGE GARCIA, Jason Harner Butler and Parminder Nagra.
ONCE UPON A TIME autograph session
5:45pm-6:30pm
Room 28C
PERSON OF INTEREST Pilot Screening and Q&A
6:45pm-7:30pm
Room 6BCF
Creator/executive producer Jonathan Nolan (The Dark Knight) and show runner/executive producer Greg Plageman (Cold Case) join stars Jim Caviezel, MICHAEL EMERSON and Taraji P. Henson.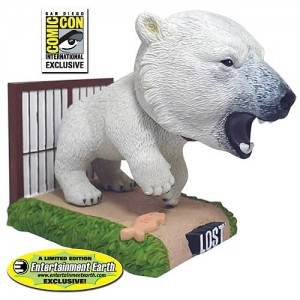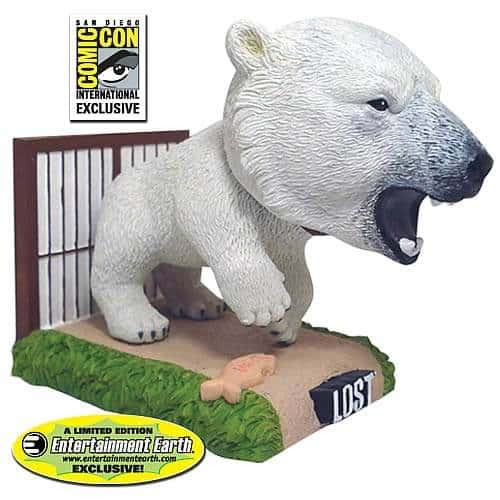 LOST Polar Bear Bobblehead!
In addition, stop by Entertainment Earth booth #2343 any day to pick up a Dr. Arzt bobblehead and this year's new SDCC exclusive bobblehead — the LOST Polar Bear!
[Follow Jo's SDCC journey on Twitter, including live reports from many of the events above: @jopinionated]