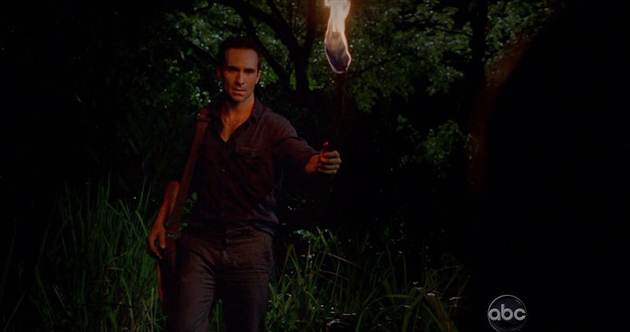 LOST's return for the final time (cue sad music) is only a few months away. The excitement has been greatly building around the fan community, but surprisingly, the only concrete information we've been able to get regarding the final season is the episode titles, which are periodically revealed by the fansite DarkUFO.
So far, it's been revealed that the first two episodes of the season will comprise the two-hour premiere, entitled "LA X." We know that the space between the LA and the X are important, but it's still up in the air as to why.
Then, episode three is titled "What Kate Does." That's obviously a reference to the eleventh episode of season two, titled "What Kate Did." Now, in that episode, what Kate did was kill her father and become a fugitive. So will the present tense version hold up a candle to this? Possibly.
Episode four is "The Substitute," which is a synonym for "The Variable," in a loose sense. We also know that the episode is Locke-centric, though I'm not sure whether they're talking about the real Locke, or Jacob's nemesis, who is now in the guise of Locke. (Now that I think about it, he's a "substitute" for the real Locke).
Next up is the Jack-centric "Lighthouse." Not really much to extrapolate from this one.
"Sundown" will be episode 6.06, and it's rumored to revolve around Sayid — there have been quite a few middle eastern casting calls for the episode.
6.07 is titled "Dr. Linus," and if you can't imagine who that episode centers on, then you need help.
Episode eight is the Sawyer-centric "Recon."
It was revealed today that the new episode title is "Ab Aeterno." It's rumored to be a Richard-centric. What does that phrase team? Why, in Latin, in means "since the beginning of time." That makes sense, since you can probably derive the word "eternal" from that. And guess who we've seen speaking Latin on the show before? Why, Ricardus has.
The rest of the episodes have not been revealed yet, but should be revealed in the coming months.