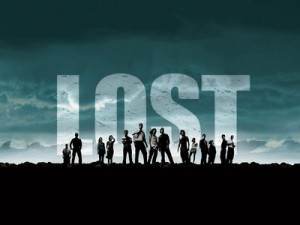 LOST fans have been waiting, impatiently, for news of when the sixth and final season would kick off, and it now appears the island's final chapter will kick off on January 20th. A word of caution though: this information is very subject to change, and the way it has wriggled out is far from through official channels. Here are the details.
January 20th is the second rumored date to make the rounds, with the first being January 27th. There is also a rumor that LOST will be taken off the air during the Olympics, but we'll come back to that later. The January 20th premiere date for LOST has surfaced on a run-order report issued by ABC on one of their press websites. With the LOST build-up kicking off officially this week – with the season 6 promo airing behind FlashForward – it wouldn't be surprising if this date were accurate. A lot of folks who work the ebb and flow of network press behavior were expecting a date sometime after ABC officially began to promote LOST's sixth and final season. It's important to note, though, that no-one at ABC has officially announced this date.
As for that Olympics rumor, a blogger for Harvard mentioned running into co-showrunner Carlton Cuse and claimed that Carlton had confirmed LOST would be leaving the air for the Olympics. Traditionally, this isn't the case. In fact, LOST won its time-slot the last time it ran against the Olympics. LOST has since 'lost' some of its ratings vitality, and if they are indeed returning to Wednesday's the island would be squaring off against Hockey – add to that the fact that NBC is planning to throw everything into the Olympics, and there may be reason to think ABC would pause the show. On the other hand, LOST fans are notoriously averse to interruptions and since this is the last stretch ABC may not be so concerned.