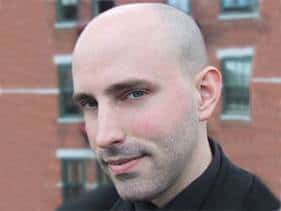 Former LOST scribe and comic book writer Brian K. Vaughan has been hired to pen the adaptation of Stephen King's 2009 novel Under the Dome for Showtime, according to The Hollywood Reporter.
The specifics of the adaptation has been strange for quite a while now. Just a few days after it was published, King stated at a book signing that it looked like HBO would be airing the miniseries. Then, just a few days later, Steven Spielberg's name was attached to the project. Months passed without word of the project until August of this year, when it was announced that Under the Dome would go to Showtime instead of HBO, as initially reported. Now, almost a year after the adaptation was first announced, Under the Dome has a writer. Brian K. Vaughan has been slated to adapt the miniseries from King's 1074-page tome.
Vaughan's only previous television credits come from LOST, of which he co-wrote seven episodes from the fourth and fifth seasons (including the explosive "The Shape of Things to Come"). Vaughan is most well known for his work in the world of comics; he wrote the highly popular comic series Y: The Last Man, as well as the political superhero series Ex Machina.
It's great to see Vaughan venturing back into television. Who knows? Perhaps he might even recruit some of his old LOST friends to help him out with Under the Dome.
Under the Dome has no slated premiere date yet. Stephen King's newest novel, 11/22/63, hits shelves Tuesday, November 7 — but don't worry; it's already being adapted for film by Silence of the Lambs director Jonathan Demme.