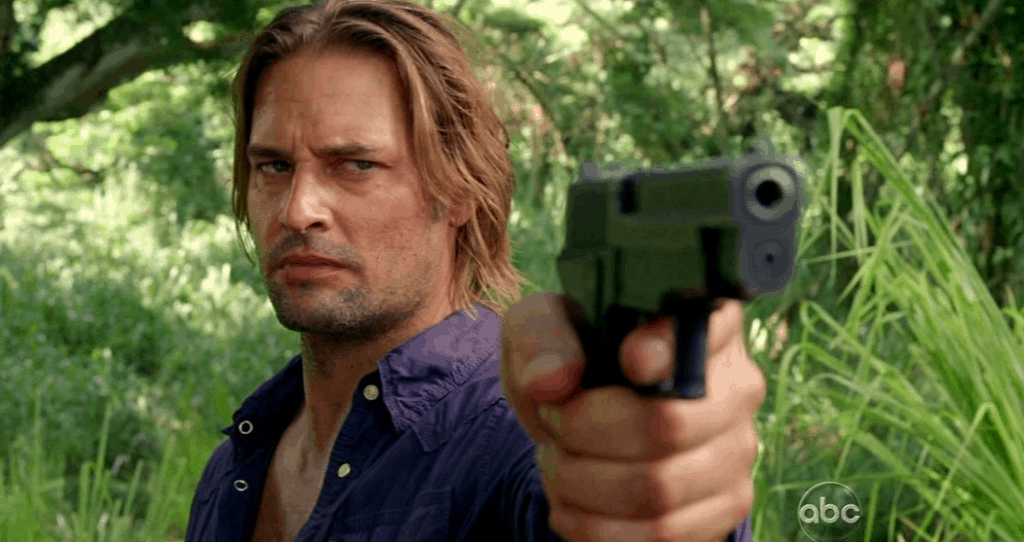 Everyone knows him as Sawyer, the wisecracking, acerbic con man with a heart of gold. But now that Sawyer's (and LOST's) storyline has ended, actor Josh Holloway might just be moving on to a bigger job: superhero movies.
If there's one thing that can unite folks at the box office, it's superhero movies. Movies like Iron Man 2 and Kick-Ass have scored respectable audiences in a year of disappointing box offices, and Marvel Comics will continue not to disappoint, with a slew of new films slated for release, all leading up to the 2012 premiere of The Avengers, an all-star film that includes characters like Iron Man, Captain America, and Thor. Now, Joshua Holloway might have his toe in the door for a little piece of Avengers real estate as well, considering that he's in talks to star in a Marvel movie, Avengers News has reported.
While no source is given, the site says that Holloway is in talks for a lead role in an as-yet unknown film: "Apparently there's been talk between Marvel and his group to play a 'lead'role in an upcoming Marvel film. We mention a 'lead'role because these bigger actors often won't sign 'retainers', meaning everything should be 100% locked (character, film, etc) for Josh once he's signed the dotted line."
Now, I don't know about you, but I would love to see Holloway in a big role in a film. Sure, LOST got him recognition, but to see him make the jump to A-Lister status would be nothing short of great. Of course, the question remains who he would play. Many speculate that he would play Henry Pym/Ant-Man, which would be a cool character if it weren't for the mediocre name. Would anyone really go to see a movie titled Ant-Man? I wouldn't.
Then there's my favorite still-uncast role, Hawkeye. Hawkeye is simply a really good archer, who seems to match Holloway's physical description. Now, would I go see a movie called Hawkeye? Signs point to yes.
That, of course, begs another question: will I ever be able to see Holloway as any other character but Sawyer? The role was so iconic and endearing that I'll most likely be seeing Sawyer in whatever Marvel movie Holloway is cast, if he is indeed given a role (much like Kent Taylor in Vantage Point– that was Jack!).
Would you like to see Holloway cast as a Marvel superhero? Would you be able to look past his unforgettable performance as Sawyer and see him in a new light? Sound off in the comments section below.