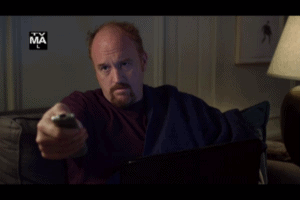 Fans of FX's Louie will have to wait a little longer than expected for season 4. Â Louie C.K. himself has requested the series be put on hold until spring of 2014. Â Yes, I said 2014. Â Louie made the announcement during a conference call earlier today.
"The last three seasons have been this surge of fun and work and stories and it's been great, but I want the show to keep getting better. That's my goal, and I don't want it to be making the donuts, I want it to be something that comes from somewhere important and stays funny. It's a luxury I asked for … season four is my job right now, but I'm going to take a whole lot of time to turn it in. I want season four to go somewhere new, even if it's only a slight shift."
Louie explained further that he thinks of the series as trilogies with every three seasons completing a chapter.  Pressed further, Louie added that he could see the series stretch on for another six seasons before wrapping up totally.