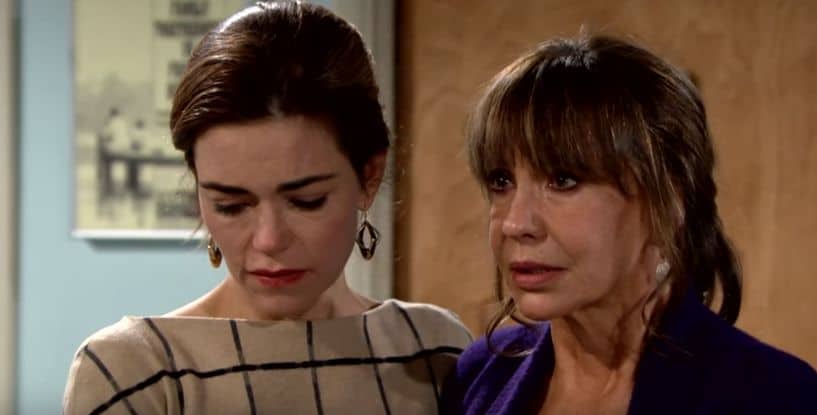 On Wednesday's Young and the Restless, the world is introduced to a new Billy Abbot. Burgess Jenkins big adieu to his role as Billy Abbot last week, leaving his character in a coma after he turned his life into a royal mess throughout his downward spiral. Burgess Jenkins did leave the role with a bang, spending his last few months as Billy Abbot doing all the things that will kill you — and they almost did. He drank, he lived on the edge and he turned his life into chaos before he was finally involved in a hit and run accident designed to kill him. It sent him into a deep coma thanks to his severe injuries, and his family and friends have spent entirely too much time crying.
Will they continue to cry tomorrow, however? Or will the presence of a brand new Billy Abbot, taken over by Jason Thompson, mean that their beloved son and brother is finally waking up from his coma and overcoming his injuries — albeit with a brand new face? Tomorrow is a big day for Billy Abbot, as all indications point to the fact that he will begin to emerge from his coma and come back to life. Since producers likely did not hire such an experienced soap actor to lie in a bed playing a corpse for the time being, it's safe to say that Billy Abbot's life is taking a turn for the better on tomorrow's episode, though his loved ones make their way into his room to say their final goodbyes before anything happens. Jacks has given the okay to pull the plug on his life support.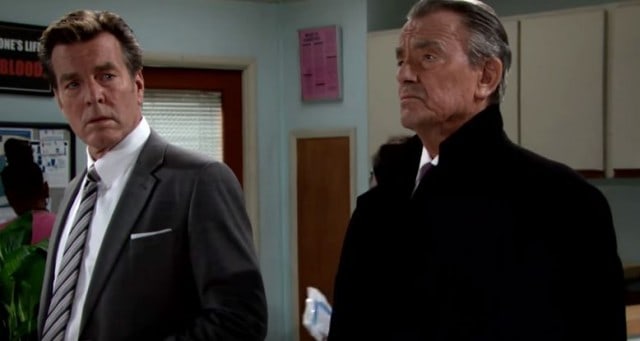 Jill is devastated that Jack came to this decision, but the real question is whether or not all these people so devastated by Billy's condition will actually be as happy as they claim they would be if Billy were to wake up once he finally does emerge from his coma. And who knows whether or not Billy will have any issues thanks to the accident? Will he remember? Does he know what happened to him? Does he even know who he is at this point? Only time will tell.
In other hospital news, Dr. Neville has been spending more time with Ashley. Wednesday brings with it further realizations that the good doctor might feel a bit friendlier toward her than she knows, and he begins his quest to make Ashely seen him in another light.
Last we saw, Hilary and Lily were in the midst of a heated argument, wishing horrible things at one another. Will their fight move on into Wednesday, causing the two to work even harder to bring one another down? Hilary already ruined the relationship that Devon and Neil share after she is caught with her pants down with Neil after Devon has been working so hard to make his relationship with her work. Nikki didn't care that Neil was with Hilary, but there might be some backlash if Victor finds out that his wife's fake boyfriend is sleeping with someone else.
Too bad for Nikki that Victor is about to spend even less time with her than ever before as we learn that something tragic is about to happen to his son in Genoa City.
Last week we told you that Luca and Adam are working together despite the fact that neither trusts the other. We've wondered who will come out on top of this partnership and who will end up suffering the most. It seems that bad news is coming for Adam at the hands of Victor. Spoilers indicate that when Victor sends his son on a trip to another country, Adam will not make it. A phone call to Luca confirming that Marco Annicelli is dead comes just before Adam is taken, but it proves to be only a ruse in a bigger and thicker plot.
With the obvious kidnapping of Adam at hand, Victor is asked to release Marco Annicelli — who is clearly not dead – against his wishes, and it seems he's doing so to save his son. But, is he? Is Victor releasing this notorious criminal on the pretense of saving his son so that he looks good to everyone who finds out about it? After all, who will question a father doing anything and everything required to ensure the safety of his kidnapped son, or is working with the notorious criminal and setting up his own son in the process?
https://youtu.be/CW9BbfBGAp8
Photos by YouTube