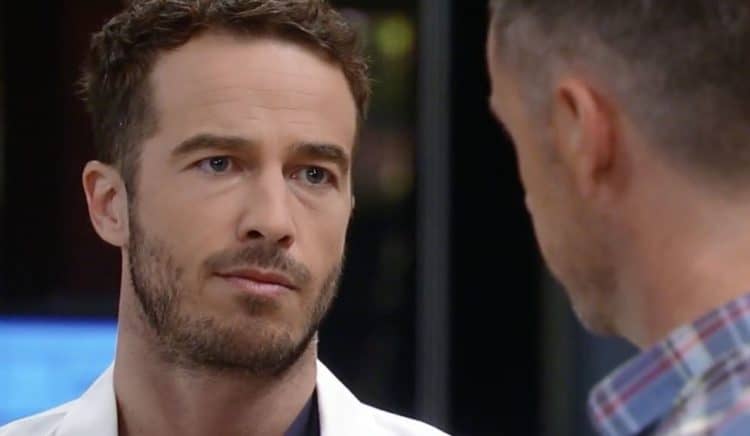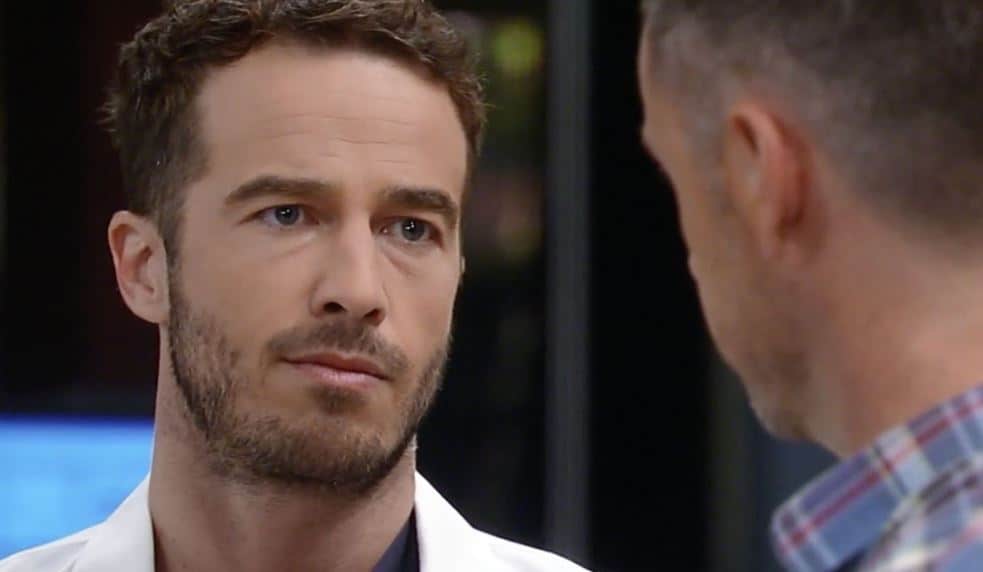 General Hospital fans were shocked to see that Carly was sentenced and Jason could not save her, but we aren't convinced she will spend much time doing time. She's going to find that things all fall into place for her, but we don't know when that will happen. All we know at this point is that she's been locked up, and Nelle celebrated like it was her job. It was not fun to watch since so many of us are not Nelle fans, but Carly will never be taken down for good by this young woman. We also saw Anna and Finn take things to the next level, and that might mean there is a reconciliation happening for the two of them. It was nice to see them making the effort to be together, and it was also interesting to see how this suddenly changed their dynamic.
We also saw that there is a log going on for Peter as he is testing Obrecht's last nerve with his actions. She's over it, and she has to find a way to get what she wants from him before she can take care of him. We also saw that Jason and Sam met for coffee, and we cannot help but love that moment. It wasn't like they decided to get remarried or anything like that, but they did sit in the same room and speak to one another like they were on a smallish date. We loved seeing them together, and we can only hope we get a lot more of that in the near future. We can't wait to see how this happens. But we also saw that Nelle got a big shock, and we liked that it happened. She's not happy, and that makes us all feel good.
What's Happening with General Hospital
Lucas has a day ahead of him! And we've got @RyanCarnes1 on-hand to answer your questions LIVE. Starting at 2PM ET l 11AM PT, use #AskGH to join the conversation. Don't miss it! #GH55 pic.twitter.com/NapM2jdTNW

— General Hospital (@GeneralHospital) June 12, 2018
Ryan Carnes, the man who plays Lucas, has taken to Twitter to do some very live stream question answering with this fans this week, and he had a lot to say. If you haven't been over to Twitter yet to check it out, you should. There is a lot going on with the answers he's given his fans – and it might just have a lot to do with how his own character and his character's father will handle things as they begin to unfold for them.
What's Next on General Hospital
"I'd say that you're stalking me." #GH55 pic.twitter.com/JmUsgGL7Yv

— General Hospital (@GeneralHospital) June 12, 2018
Jason is looking for a way to get into the situation so he can figure things out. He's looking for answers so that he can get what he needs, and he needs to do it soon. We will see him ponder a few options as he works to get what he needs, and perhaps Sam will be able to help him accomplish this. We don't know if she will work with him on this one, but we suspect she might and that it might end up working out quite well for her. We also think there is a good chance that they will end up getting to spend some more time together this week and next, and that's good news for all of us. He's got to save Carly, find out more about Peter, and keep Drew safe, though, so he might not have time for romance with Sam.
On that note, we also see that Nina is very upset. She's involved in Obrecht's situation even though she wants nothing to do with it. Her feelings about this situation have not changed at all, and she cannot handle what is happening. She's upset by all of it, and we can't help but wonder if she will tell what she knows or keep it to herself. But for now, we will also take note to point out that Kiki is going to have to face what she's done, too. She's got demons, and we certainly know what she did with Griffin is something she has to face as he is continuing to let his own guilt get the best of him. Finally, we will get to see Lucas have a very open conversation aboutt his unborn baby.
Stay tuned for more General Hospital and be sure to check out TVOvermind daily for the latest General Hospital spoilers, news, and updates.