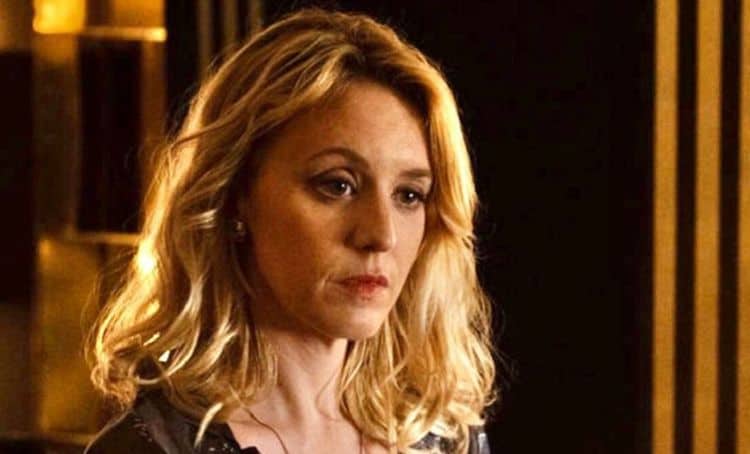 Ludivine Sagnier is among the few television sensations that have had memorable acting careers. She has worked with some of the famous film directors, actors, and actresses. The blonde beauty has traversed the French and American entertainment industry, making a name for herself from the onscreen sex appeal and her unique skill to fully take charge of her fictional roles in movies. You may know her from films such as "Peter Pan," "A Girl Cut in Two," "Swimming Pool," "8 Women", "Love Crime," among others. The French-born actress has enjoyed a rewarding acting career for the past decade but here are some things you most probably didn't know about Ludivine Sagnier.
1. Her multiple nominations
The yardstick for measuring the success of actors has to be the awards and nominations they get. Ludivine Sagnier takes credit for a couple of nominations for her role in various movies. Ever since she started acting, Ludivine has left a mark in the entertainment world by winning some of the most coveted honors in the film world. As maintained by Ace Showbiz, she bagged the award for the Best Actress for her role in "Anna's Trip" in 1999. She won the Outstanding Artistic Achievement alongside fellow casts Catherine, Isabelle and Emmanuelle "8 Women" in 2012 during the Berlin's International Film Festival. Things got better in 2003 when she was declared the winner of the Best Female Performance award for her play in "Little Lili" at the Chicago Film Festival. Other categories where she has been nominated include Best Supporting Actress both in 2004 and 2008 during Cesar Awards, France. Moreover, she was a nominee in 2004's Visual Effects Society Awards in the category of Outstanding Performance by Male or Female Actor in an Effect Film.
2. Started acting at a young age
Ludivine Sagnier began her journey into the film industry in her teenage years by performing in Hieronimus Drama School then progressed to The Conservatory of Dramatic Art in France. She made her debut into the acting scene at ten years in the box office movie "Les Maris, Les Femmes, Les Amants." From there on, she has scaled the entertainment ladder to greater heights, making herself one of the most sought-after actresses.
3. Worked closely with François Ozon
She owes part of her success in the film industry to French film director and screenwriter François Ozon. François put Ludivine's career in a better place by picking her to star in a German romance drama play "Water Drops on Burning Rocks." She plays the character Anna who entangles in sexual competition with fellow cast Anna Thompson who plays the role of Vera. François Ozon worked again with Ludivine in a comical music film, "8 Women" where she is the youngest of the eight women who were cast. The duo reunited in the making of "Swimming Pool" in 2003.
4. How Sagnier got into acting
Well, you may be wondering how Ludivine Sagnier got herself into the acting scene. Her story is quite intriguing since she fell into acting by sheer luck. Ludivine accompanied her sister, who wanted to be an actress to an audition. While waiting for her sister, the casting director prompted her to audition. From then on, she found the thrill of being on stage. According to Under the Radar Magazine, she went ahead to break the family norm of classical music enthusiasts. She got herself rooted in studying theater, abandoning the will of her conventional music family.
5. Loves children
She holds in high regard the gift that motherhood has brought to her. She is a proud mother of three children and has always expressed her interest in being part of films that touch on the welfare of children. The actress is in a short animation "Lou," a chronology of a mother plagued by so many troubles besides raising three kids. As per Heyuguys, she is quick to defend herself as the caring mum, unlike her eccentric character in the movie. Ludivine boasts of being a responsible mum who takes time to bond with her kids. Ever since becoming a mother, she has always wanted to be part of films that have a positive impact on her children and others thus was proud to be in "Lou" since it focuses on depression and self-esteem in a hilarious and jolly way to kids.
6. Strained to fit into American film Industry
The transition from the French film industry to the American film industry has not been a comfortable journey for Ludivine. She thrived among the French audiences and had to go the extra mile to get adapt to the American film environment. According to IndieWire, she faced difficulties in speaking both French and English, besides taking up a foreign culture in Los Angeles. She was also fearful of the opposition she would have to face from many actresses based in the U.S.
7. Life-changing Novel
Following her experience with a book titled "Letters to Young Poet," Ludivine was inspired to take acting seriously. She is intrigued by Rainer Maria Rilke's counsel to a young poet to achieve self-expression and interpretation of humankind to help him decide on his artistic quest. The expression by Rilke inspired Ludivine to carry on her career in acting from a young age.
8. Married to Kim Chapiron
She has been married to film producer Kim Chapiron for eleven years, and they have two daughters, namely Ly Lan and Tàm. Sagnier has another daughter with former boyfriend, Nicolas Duvauchelle.
9. Favorite Quote
Ludivine Sagnier draws a lot of inspiration from the French philosophical quote "happiness settles in reality." It has been instrumental in shaping her career, and Ludivine agrees that in leading a truthful life, people easily find ways to be happy.
10. She is humble
Despite her prosperity in the entertainment industry, Sagnier is not arrogant; instead, she feels she has not yet made it big into the acting scene. She reveals to the Guardian that she desires to make more progress in her acting career.