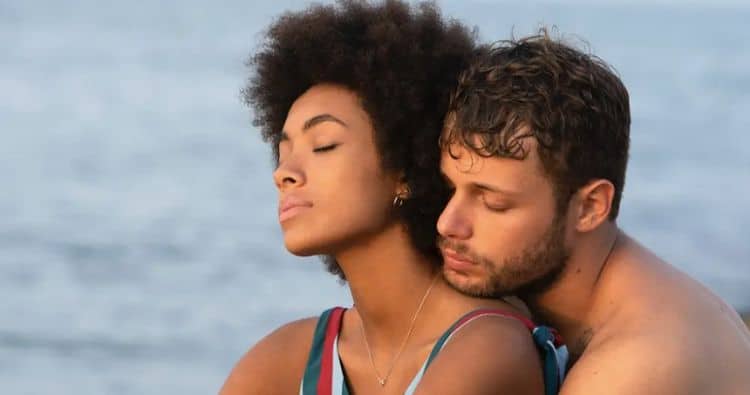 Every good love story needs a handsome guy to steal the main character's heart. Thats exactly what Ludovico Tersigni does in the new series, Summertime. But while Tersigni's looks will be the first thing you notice about him, his talent is what will keep you intrigued. The young Italian actor has only been in the business for about six years, but he's already on the brink of international success. Although Summertime is in Italian it will likely appeal to viewers all over the world. Keep reading for 10 things you didn't know about Ludovico Tersigni.
1. He's Been Interested In Acting Since Middle School
Most middle schoolers are only interested in hanging out with their friends and playing games, but those weren't Ludovico's only interests. He began acting in middle school and instantly fell in love with entertaining. He began studying acting and took music classes as well where he learned to play the guitar.
2. His Grandfather Is A Well-Known Italian Filmmaker
Being involved in film and TV isn't anything new for Ludovico. Hid grandfather is well-known Italian filmmaker, YouTuber, and Blogger, Diego Bianchi. Diego has been working in the industry for more than 20 years and has worked on both TV and film projects.
3. He Loves Staying Fit
Ludovico takes his position as a heart throb very seriously. He is all about exercising and staying physically fit. He enjoys doing activities such as swimming and hiking. Luduvico has made it a point to use his extra time during quarantine to focus on working out.
4. He Learned To Skateboard For A Role
Sometimes actors have to learn new skills in order to truly get into character for a role. That was certainly the case for Ludovico when he appeared in the 2016 film, Slam. He learned to skateboard to portray the role of Samuele.
5. He Bought A Bike After Being Cast In Summertime
It's fairly common for actors to make treat themselves to a big gift after being cast in an important role. While those gifts usually include things like cars, expensive jewelry, or vacations, Ludovico decided to reward himself with something else. After being cast in Summertime, Ludovico bought himself a nice motorbike. When speaking to Vanity Fair about his purchase, he said, "I crashed, I did terrible things, but I think it helped me a lot." Unfortunately, Ludovico has had to keep his bike parked for the last due months due to shelter in place restrictions.
6. He Believes That Teen Drama Shows Are Timeless
No matter how old you are, there's probably still something about teen dramas that manages to get you hooked. That's because there's something about the teenage experience that is universal. Although some of the specifics change with each generation, the overall feeling remains the same. According to Ludovico, that's exactly why teenage dramas are timeless and why he's always proud to be a part of them.
7. He Loves To Watch TV
Even though he's a star in a show, he is also a fan of other people's work. When Ludovico gets the chance, he enjoys watching TV as a way to relax and unwind. Some of his favorite shows include Fargo, True Detective, Friends, and Black Sails.
8. He Likes To Travel
Nothing compares to getting out and seeing the world. Traveling is known for helping people broaden their horizons and expand their world view. It's also cool to experience how things are done in other places. Ludovico is a big traveler who enjoys staying on the go. Some of the places he's visited so far include The United States and Paris.
9. He's Signed To A Well-Known Agency
There are quite a few actors who have chosen to to embark on their careers without any professional representation. While this is definitely one way to do it, many others prefer to hire a manager and an agent to help them negotiate deals and book auditions. Ludovico has chosen to sign with the well-known Italian agency, Volver. The company represents some of the most talented up and coming Italian actors in the industry.
10. He Likes To Take Pictures
Ludovico Tersigni shines just as much behind the camera as he does in front of it. He has a genuine passion for the arts that extends beyond acting. He enjoys taking pictures an definitely has a knack for capturing the beauty in the most mundane objects. Eventually, he may decide to turn his love of photographer into something more than a hobby.