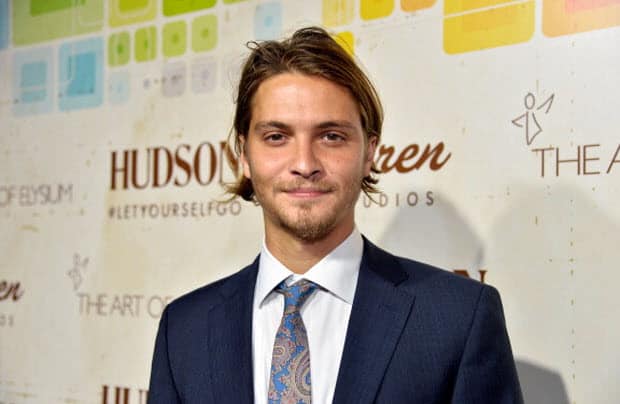 'True Blood' has had a nice run on HBO, but with the final season upcoming there's been a slight shake-up in the cast. According to TV Line, Luke Grimes who played vampire James on the show, will not be returning to the final season…. but his character will be.
The report reveals that Grimes left in a somewhat peculiar manner. An HBO spokesperson said this regarding the role: "the role of James is being recast due to the creative direction of the character."
However, that's not what TV Line is reporting. Apparently, Grimes "started reading the scripts for Season 7," and "was disappointed to learn that they were going in a completely different direction with James," and asked to be let out of his contract.
Initially, there was concern that Grimes would have some scheduling issues because he was cast as Christian Grey's brother in the upcoming film adaptation of 'Fifty Shades of Grey'. The production of the film was pushed back to December 2nd and it was unclear as to whether he would be able to film both. Apparently, that wasn't the issue.
The show must go on. We are yet to be informed who will fill in as James on 'True Blood', but I have to admit that recasts are one of my pet peeves. I understand the nature of the business, but it's still irritating and sometimes it doesn't work out. We will see how this plays out in the final season.
[Photo via Frazer Harrison/Getty]