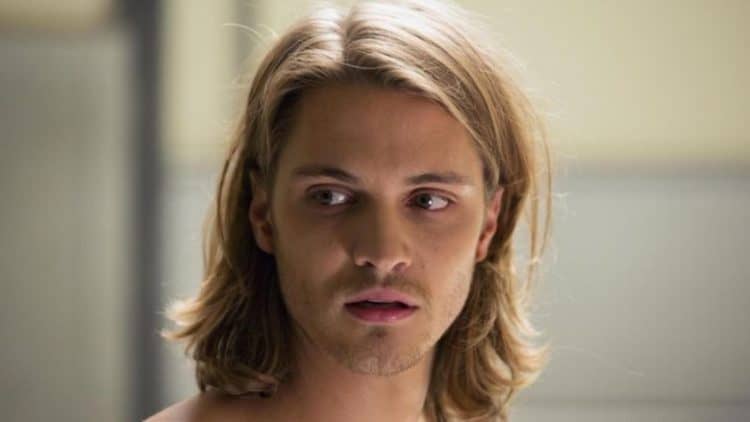 For most of his career, Luke Grimes has been best known for the roles he's played on the big screen. Some of his movie credits include American Sniper, Taken 2, and the Fifty Shades franchise. All of that changed, however, when Luke was cast as Kayce Dutton in the TV series Yellowstone. Now a bonafide star on the small screen Kayce has made it clear that there isn't anything he can do. His ability to authentically bring all kinds of characters to life is something that you don't see every day. With season four coming in the near future, fans are really looking forward to see what's next for Luke and the rest of the case.  Here are 10 things you didn't know about Luke Grimes.
1. He's An Ohio Native
Luke was born and raised in the Dayton, OH area and he comes from a close-knit family. His father was a pentecostal minister in the area and Luke attended high school at Dayton Christian High School. These days, however, Luke has kissed the midwest goodbye and currently lives on the West Coast.
2. He's A Formally Trained Actor
After high school, Luke went on to study acting at the American Academy of Dramatic Arts in New York City. The school boasts a long list of notable alumni including Sarah Paulson and Anne Hathaway. Although many actors struggle with landing work after graduating, Luke was fortunate to get his career started not long after finishing school.
3. He's A Private Person
There are plenty of celebrities who love sharing intimate moments in their lives with the world, but Luke has never been that kind of guy. He is very private when it comes to his personal life. On top of that, Luke doesn't appear to have much interest in social media. In fact, he doesn't have any verified social media accounts.
4. He's Married
Even though Luke has done a great job of keeping his personal life away from the public, one thing we do know is that he is married. His wife, Bianca Rodrigues Grimes, is a social media influencer with nearly 200,000 followers. Occasionally, Luke makes appearances on her profile. As far as we know, the couple does not have any children.
5. He's Not A Religious Person
Despite growing up in a very religious home, Luke hasn't carried that belief system with him into his adult life. He isn't really interested in organized religion and it doesn't appear that he has any plans to revisit it. We weren't able to find any information on whether he holds any spiritual beliefs.
6. He Hopes To Do Theater
While studying at the American Academy of Dramatic Arts, Luke was involved in some plays. However, as a professional actor, he hasn't done any theater work. This is something he eventually hopes to change. While on-screen roles are definitely his main focus at the moment, the stage is also calling his name.
7. He's Good Friends With Jake McDorman
Have you ever worked with someone who you ended up forming a genuine bond with? That's exactly what happened to Luke and Jake McDorman after they were cast mates in American Sniper. While talking to Interview Magazine, Luke discussed his relationship with Jake and said, "I'm really lucky to have had that Sniper experience with him, and we've been really good friends ever since."
8. Kayce Dutton Is His Favorite Character He's Ever Played
Every actor has at least one role in their career that will always be special to them. For Luke Grimes, Kayce Dutton is that role. Luke told Cinema Blend, "This [Kayce Dutton] is my favorite character I've ever played, and my favorite world as far as a story I've ever been a part of. And just starting there, it's an incredible experience."
9. He's A Denzel Washington Fan
In addition to being an actor, Luke is also a fan just like the rest of us. He enjoys watching movies and shows in his free time, and the legendary Denzel Washington is one of his favorite actors. During his conversation with Interview Magazine, Luke said that Denzel is like a "hero" to him and referred to the actor as "one of the greatest".
10. He's Not That Concerned With Money
With all of the success that Luke has had in his career, it's probably safe to say that he's made a good amount of money. However, money has never been a motivating factor for Luke. Instead, he simply likes to work on projects that he genuinely enjoys and believes in. Luckily for him, many of those projects have also been financially beneficial.