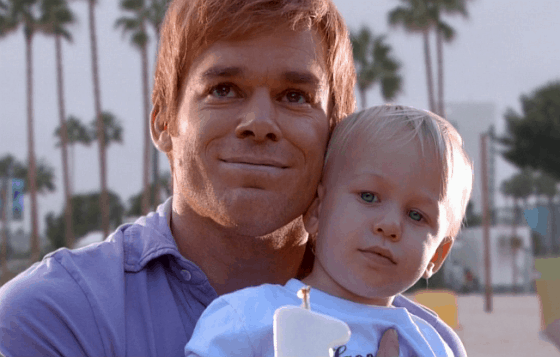 What do the television shows Days of Our Lives, Dexter, and Last Man Standing have in common? Well, there are a lot of things that these shows share, such as high viewership numbers. However, in this instance, we look at the cast. One cast member, Luke Kruntchev, has made appearances in all shows, though, as a recurring character. He is a child actor and presently is making a name for himself in the entertainment sector. Looking at his forays in film and television, he is an actor to look out for in the future with success being an imminent description for his stint. Still on this actor, below are ten things you most probably did not know about him.
1. Early Life
Luke was born on the 28th of March 2009. He is currently two months shy of his eleventh birthday. He is of white ancestry, and he is American. Luke is quite young, and several details of his life are still not out for the public, and a probable reason could be his young age.
Focusing on his age, he has the entertainment world before him, and if he keeps up with the pace, he will be a regular for many shows as he grows.
2. His Family
According to ArticleBio, Luke has an identical twin brother Evan George Kruntchev. The two are very close and ventured into acting at almost the same time when they were young. The two are very close to each other and seem to be complementing figures in each other's acting careers. Not much is available about their parents; however, in their pictures, you can see the twins with their loving parents having special moments.
3. Education
Considering he is headed for his eleventh birthday, it is an expectation that he is still in school, most probably at the elementary level. While details of where he is schooling are unavailable as of the moment, an expectation is that he is at either fifth or sixth grade, and he shares classes with his twin. Keeping their life under wraps concerning essential issues is the right move for the involved parties, such as their parents and agents. At least the twins can focus on other things as their growing fame is under control.
4. Venture Into Film
Luke Kruntchev made his venture into the entertainment industry when he was quite young. That was in 2011 when he was only two years old with a debut on the sitcom, Last Man Standing as Boyd according to Famous Birthdays. When starting, he took on minor and recurring roles, his presence could be felt at the time, and it is one of the pointers to his budding career in the sector. One thing to take note of his venture into television is that his twin was also part of the shows, and even if they played the same roles, you could not ignore the fluidity and simplicity exuded by their performances.
5. Social Media Presence
Several social media platforms are donning the online domain. They are good hubs for entertainers to interact with their fans where they get to improve their brand and following. For Luke, he does not seem to have a running social media handle on popular platforms such as Instagram, Facebook, and Twitter. His age may play a role as to why he is not in any of the social sites. As he is young, the move may aim towards his safety as the online domain can be a hub or predation and cyberbullying, which are not things to endure at a young age.
6. Sharing Of Roles With His Twin Brother
It is a known fact that Luke and his twin, Evan started their stint in the film industry while still young. In a role in one of their best appearances in Dexter, the two had to share a part. As evident from IMDb, due to restrictive child labor laws in the filming sector, the twins both played the role of Harrison, who was Dexter's son.
7. Filmography
Luke's filmography is not that extensive as at the moment. He has had roles in Days of Our Lives, Dexter, and Last Man Standing as earlier hinted. Considering he is only ten years at the moment and he has already earned roles in such high profile shows, it is a spoiler that he is going to feature in many more in the coming days.
8. His Net Worth
Luke has several fans impressed with his performances in the various shows he has been. In keeping up with his personal life and his achievements, his many fans have questions on his net worth. An actor's net worth shows their progress and appreciation in their careers. Many sites put Luke Kruntchev's asset base at approximately $200k. He also has a yearly earning of roughly $51000, which is an impressive sum if you put his age into account.
9. Relationship
Luke is just ten years old presently, such a young age, to even consider him being in a romantic relationship. Though he shares a close bond with his twin brother Evan, whom they have been spotted severally along in photos and events. They also seem to be close to their parents, as evident in the above instances.
10. Worked With Tim Allen
Luke has been able to work among the industry's greatest, with one of the top names being Tim Allen, from his stint at Last Man Standing. Tim Allen has been in the industry for almost five decades and taking part in several standout projects. Working alongside him was a pleasure to the young actor, and he may learn a thing or two from the veteran.
Conclusion:
Luke Kruntchev is a young actor noted for his roles in several television shows, some of which he appeared alongside his twin brother. There is no much information about him, and above are some of the slight hints to his personal life that you are now aware of.