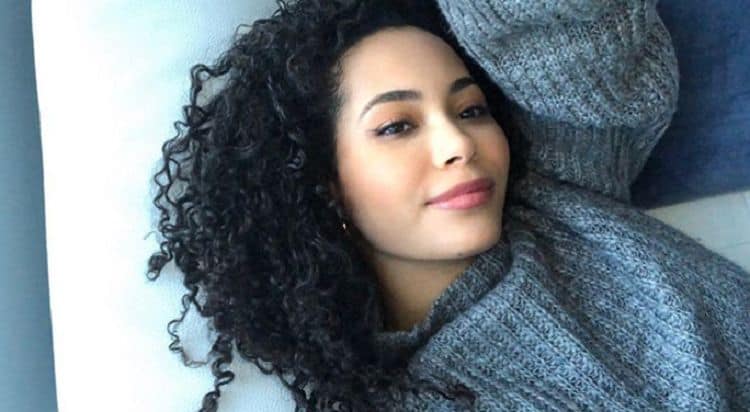 Madeleine Mantock is a British actress who is best known for her role as Veil on the TV show Into The Badlands. She has most recently starred as Macy Vaughn in the reboot of Charmed. Here are ten things about her that you may not know.
1. She Was Born In Nottingham
She was born in Nottingham and is of Afro-Caribbean and white descent. She also has a brother named Leon that she has a close relationship with. She became interested in acting while she was still at school. Although she had grown up in Nottingham, she decided to move to London to attend drama school and get her career as an actress off the ground.
2. She Attended The Arts Education School In London
Married Biography reports that Madeleine received a partial scholarship to attend this school. She also worked as a model in order to pay the remainder of the fees. She obtained a BA in Musical Theater during her time at the school. She is one of several famous British actors that have graduated from this school and other notable graduates include Julie Andrews, Laura Haddock and Martin Clunes.
3. Her First Main Role Was In The British TV Show Casualty
She won her first main role in a TV show while she was still attending drama school. She played the part of nurse Scarlett Conway in 36 episodes of the medical drama. The show is one of the longest running dramas on British TV and so this role was one that did put her in the spotlight. The fact that she was still at drama school meant that it was a big role for her to take on but she was keen to do it because she knew it was something that would challenge her as an actress.
4. She Moved To America To Star In The Tomorrow People
She made the move to the USA in order to take a role in The Tomorrow People. She played the role of Astrid Finch in the series. The show was a remake of the British show of the same name which aired in the 1970s. This was another main role and even though the show was canceled after one season, it bought her to the attention of audiences in America. She became even more well-known when she starred as Veil in Into The Badlands.
5. She Has Appeared In Several Movies
Although she is predominantly known for her TV work, she has also had small roles in several movies. The best known of these movies is probably The Edge Of Tomorrow which she starred in alongside Tom Cruise and Bill Paxton. Her most recent movie role was as Faith in Breaking Brooklyn. There is every chance that she may star in more movies in the future, especially now that her profile has been raised by appearing in Into The Badlands and Charmed.
6. She Is Younger Than The Actress That Plays Her Youngest Sister In Charmed
The Charmed Fandom site states that Madeleine is six years younger than Melonie Diaz. However, in the show Madeleine's character is the eldest sister with Melonie playing the middle sister. It is not unusual for actors to play characters that are older or younger than they are in real life. There is not a big age gap between the sisters in the show and so Macy is not that much older than Mel, the character that is played by Melonie. Melonie Diaz also looks much younger than she is, which may have been the main reason why Madeleine was cast as the oldest sister.
7. She Loves To Travel
When she is not busy with her acting work, she likes to take the opportunity to travel. There are many photos on her Instagram of the different places that she has visited around the world. When she is traveling it is a chance for her to relax and forget about how busy her life usually is. She loves the beach and most of her trips seem to be to beach destinations. She also tries to get back to the UK when she can, especially for special occasions such as Christmas.
8. She Is A Dog Lover
Madeleine is a dog lover and owns a dog called Queenie that she often shares pictures of on Instagram. It is clear that she looks on the little dog as her best friend and they spend a lot of time together. She even takes Queenie onto the Charmed set with her while she is working where she is a big hit with the rest of the cast and crew. She has even joked that all the sponsored ads that she gets on social media are things for her dog.
9. She Was The Last Sister To Be Cast In Charmed
TV Line confirmed that she was the last sister to be cast in the new version of the TV show. She plays the part of Macy Vaughn, the oldest sister who is unaware that she has two half-sisters and that they are all witches. Macy is a geneticist who sees the world in a very black and white way, which is why it comes as such as surprise to her to learn about witches and other aspects of the supernatural world. She has the power of astral projection which is the same as Prue, the eldest sister in the original series.
10. She Is An Avid Reader
Another passion that she shares with her fans on Instagram is her love of reading. She regularly shares pictures of the book she is reading at the moment and her thoughts about these books. The fact that she is so busy means that she doesn't always get the time to read as much as she would like. This means that most of her reading coincides with the time that she spends traveling. She reads a wide range of different genres and reading is another way that she can escape from the stresses of everyday life.