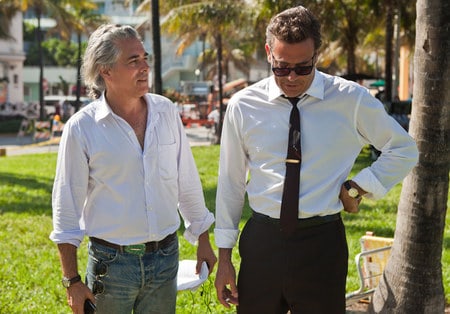 Ike Evans has seen his once infallible empire threatened by well-connected types that could change his way of life completely. Miami may have never been a place where he could walk around perfectly safe, but a souring alliance with Ben Diamond makes the city (and the hotel that he owns) a minefield for Ike. Rather than going into hiding, conceding to Diamond, or striking back with force, he has another idea on the next season of Magic City.
The trailer for the second season of Magic City finds Ike is heading to Cuba in order to get to know Fidel Castro, the then-newly elected prime minister of the country his wife once called home, and potentially making an alliance with him. If he can find a way to have a "base" away from Miami, even if it involves trading the Miramar in exchange for control of Cuban hotels, he might have the resources it takes to shake Ben once and for all. Lose Ben and he can go back to the way life used to be, but if you let a rabid animal around you for long enough, sooner or later you're going to get bitten. Now's the time for Ike to move – will it be enough to restore his empire and send a message to anyone looking to overthrow him?
The second season of Magic City premieres this summer on Starz. The show will be welcoming Sherilyn Fenn (Twin Peaks) in the role of a brothel owner in business with Ben, in addition to James Caan (The Godfather) as Chicago mobster Sy Berman, Esai Morales (La Bamba) as former Cuban rebel Carlos Ruiz, and Jamie Harris (American Horror Story) as trigger happy gangster Nicky Grillo.
What do you think about the trailer for Magic City? Is Ike smart for trying to get out from under The Butcher, even if he has to turn to Castro to do it? Are you looking forward to the new guest stars this season?