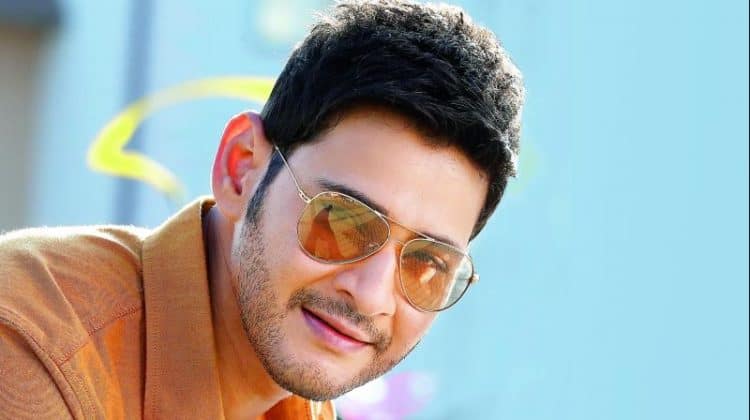 Whether you're up on Tollywood or Telegu films or not, Mahesh Babu is one of the biggest names in the industry at this point and has been gaining in influence throughout the years until by now he's one of the biggest stars that the industry has ever seen. You might not be up on Telegu films but it also might be a good idea to at least take a look at them since there are a lot of stars that are making their way up and some of them are making their way to the US as well. Mahesh seems to be happy where he is but he does have a lot of ambitions to take what he's doing and share it with the world. How long that might take or if it will ever happen on a global scale is hard to say but the fact does remain that he's become something of a force in the Telegu market and his desire to keep pushing as far as it can go is something that might make such a thing possible.
Here are a few things you might not have known about Mahesh.
10. He's been around famous individuals for much of his life.
Between his father and other people he's known for a while Mahesh has had every opportunity to make his way into movies since the people that have been a big part of his life have also been his inspiration. It's not much of a surprise that he chose this direction after a while, though he did finish his schooling first.
9. He and his siblings were avid cricket players when they were young.
Different sports in different countries tend to gain the same amount of popularity and while a lot of us in the US don't fully understand cricket it's apparently a rather fun and engaging game that can get every bit as serious as anything we play over here. Some folks happen to know enough about the sport to really enjoy it.
8. On social media he has an outstanding number of followers.
His social media following is in the millions so it's hard to say that he keeps up with it all the time but it's easy to think that all he has to do is post a few times during the day and people will be willing to listen and follow whatever it is he's doing.
7. He's actually been criticized for his wardrobe.
This might seem kind of petty but it seems that he's been accused of wearing the same kind of outfit to every function he attends no matter if it's formal or not. That's kind of an odd thing to notice apart from the fact that at a classy function it might not be wise to wear anything but a suit and tie.
6. He is very much the philanthropist but he chooses to keep quiet about which charities he donates to.
It's not really known why he does this but the fact that he's such a giving man is enough for people to think that he's truly a good person and doesn't need much of a reason to keep such a secret. Plus, he usually ends up giving about 30% of his annual earnings to charities, which is a considerable amount to be honest.
5. He's been accused of a few different crimes but was later exonerated.
This occurred when someone was pirating DVD's of his movies and was never caught. He and a small number of fans went to great lengths to get the seller arrested but wound up getting arrested themselves. Later on they were exonerated but it does seem as though they should have been punished a bit more extensively.
4. During his career thus far Mahesh has won a good number of awards.
The list of awards he's racked up is quite extensive as there are only a handful of nominations he's received that didn't result in him being awarded for his efforts. Maybe this amount of fame has gone to his head a bit over the years but it does seem as though he's good at what he does.
3. He is a very dedicated family man.
Mahesh is quite close to his family as his father was his idol growing up and he's been enjoying his time as a father throughout the years. A lot of celebrities gain a great deal of criticism for being away from their families on various projects for so long but it would seem that Mahesh does what he can to spend time with his family.
2. He owns his own production house.
It's nice to see actors diversifying since not only is their job not guaranteed at all times but it's wise to have something to fall back on when one's career is nearing an end or is at least slowing down.
1. Mahesh is very adamant about acting only in Telegu films.
This seems to be his passion and his drive in life, to star in Telegu films and take the brand as far as it can go, possibly globally if he could manage it.
Go on and check him out, you might be pleasantly surprised.