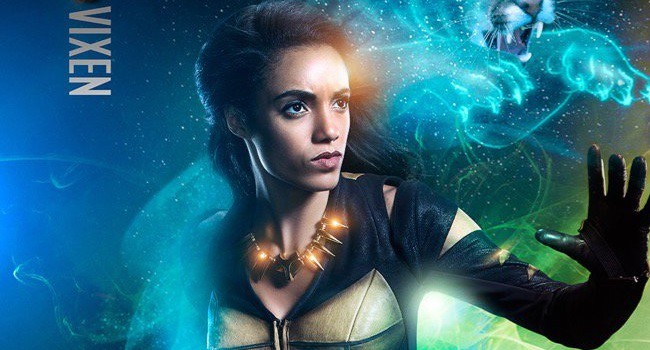 We will be meeting Mari McCabe (Megalyn E.K.) a.k.a. Vixen's grandmother this season on Legends of Tomorrow, Amaya Jiwe, who will be played by Maisie Richardson-Sellers as she will be playing the first Vixen in the DC TV Universe. Today The CW revealed a first look of her as Vixen in her costume that doesn't look too different from Mari's costume.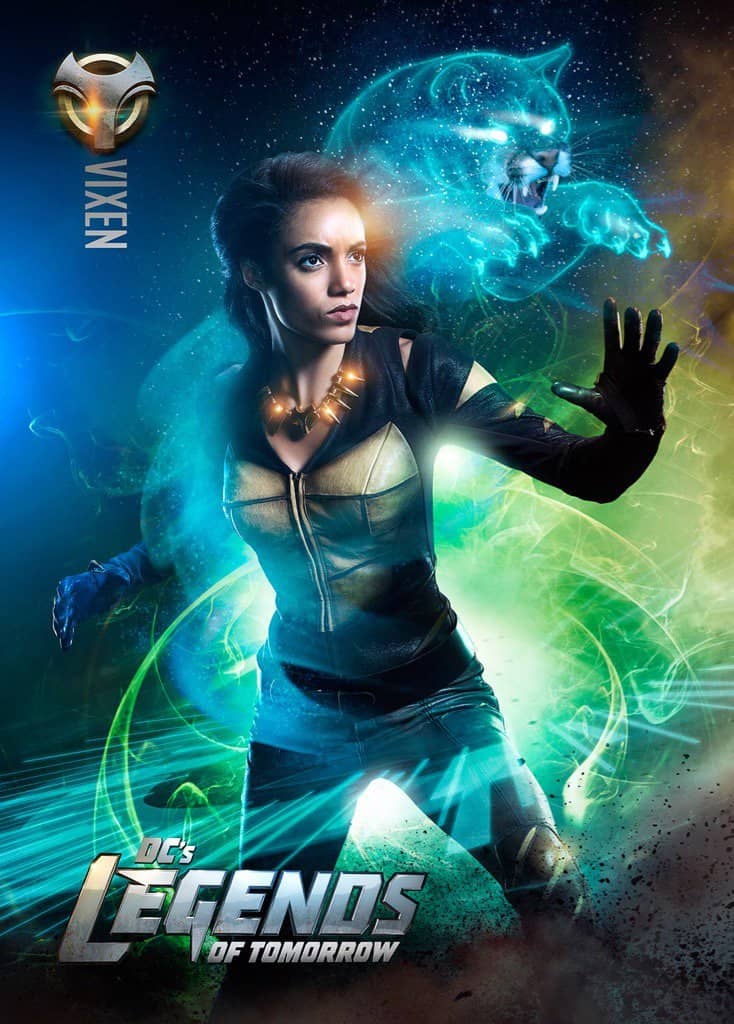 "After the defeat of the immortal villain Vandal Savage and the corrupt Time Masters who colluded with him, a new threat emerges. Dr. Nate Heywood (Nick Zano), an unconventional and charming historian, is thrust into the action upon making a shocking discovery — the Legends are scattered throughout time. Nate must find a way to rescue season one's beloved team of heroes and rogues, including billionaire inventor Ray Palmer (Brandon Routh), who has created an exo-suit with the power to shrink him to miniscule size, as the Atom; Sara Lance (Caity Lotz), the White Canary, a trained assassin; Professor Martin Stein (Victor Garber) and Jefferson "Jax" Jackson (Franz Drameh), who together form the meta-human Firestorm; and Mick Rory (Dominic Purcell), aka Heat Wave, a career criminal. When the Legends encounter the J.S.A (the Justice Society of America, the precursor to DC's Justice League) in the 1940s, Amaya Jiwe (Maisie Richardson-Sellers), aka Vixen, joins the team. While the team reunites, a mystery looms — the fate of former captain Rip Hunter (Arthur Darvill).
Once reunited, the Legends continue their new mission to protect the timeline from temporal aberrations — unusual changes to history that spawn potentially catastrophic consequences. When Nate, the grandson of J.S.A. member Commander Steel, unexpectedly finds himself with powers, he must overcome his own insecurities and find the hero within himself. Ultimately, the Legends will clash with foes both past and present, to save the world from a mysterious new threat."
Legends Of Tomorrow Season 2 is scheduled to start on Thursday, October 13 at 8/7c on The CW.
[Images via The CW]