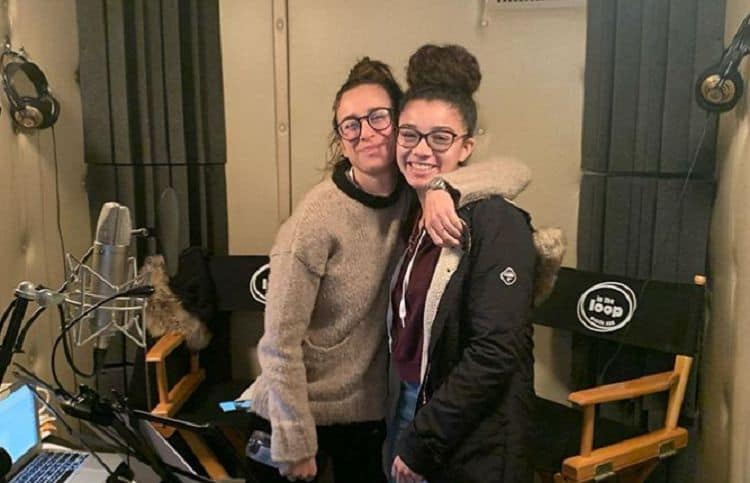 It's only been two years since Malia Baker made her on screen debut, but she's made that time count. She's already gotten a handful of acting credits including a role on NBC's hit series, A Million Little Things. However, her upcoming role in Netflix's reboot of The Baby-Sitters Club will likely be her big break. In the show, she will play Marry-Anne Spier the secretary of The Baby-Sitters club who is known for her top notch organizational skills. Not only will this reboot introduce a whole new generation to the classic series, but it'll also introduce Malia's acting skills to the world. Keep reading for 10 things you didn't know about Malia Baker.
1. She Started A YouTube Channel
Malia is still very early on in her career, but she's making sure she lays a strong foundation. One of the best ways to do that is to create a strong social media presence. In addition to being on Instagram, she also started a YouTube channel where she posts videos of herself discussing various topics.
2. Her Dad Works In The Film Industry
Malia knew she wanted to be an actor from a very young age. She has been around the entertainment business for most of her life. She told She Does the City, "My dad has worked in the film industry for a while and hearing his stories of set and filming always inspired me."
3. She Was Inspired By Several Legends
Inspiration is a key component to creativity. Many actors have looked to those who came before them for inspiration, and Malia is no exception. She was influenced by several successful actors including Meryl Street, Eddie Murphy, Zendaya, Will Smith. Hopefully she will get the chance to work with them some day.
4. Her Mom Introduced Her To The Original Babysitter's Club
The Baby-Sitters Club books were originally released more than 30 years ago. So no one would blame Malia if she'd never heard of the franchise before auditioning for a role. However, she was actually fairly familiar with The Baby-Sitters Club thanks to her mom who had been a fan of the series.
5. She Journaled As Her Character To Prepare For The Role
Getting into character requires a lot of work, and Malia took an interesting approach to prepare for her role as Mary-Anne Spier. Malia says, "What I did to prepare was I actually journaled as Mary Anne quite often and I made Pinterest boards of everything she likes. I also made up a biography of her in my journal and I read lots of the books again so I could remind myself of who Mary Anne really is."
6. She Was Born In Africa
Despite her young age, Malia has already gotten the chance to live in two different parts of the world. She was born in Botswana which is located in southern Africa. However, she has spent most of her life in Canada. There isn't much information on her parents, but it does appear that she is biracial with a white mother and a black father.
7. Social Justice Is Important To Her
Social justice is a cause that is very close to Malia's heart. She says, "at this moment I am really interested and passionate about OWLAG (Oprah Winfrey's Leadership Academy for Girls) and what she's doing for and with them. Girls' education is so important to me and this cause, in particular, hit close to home as it's also close to Botswana." She is also interested in other causes such as animal rights, education, and climate change.
8. She Is Passionate About Helping Others
Malia finds it very important to help those in need. Outside of acting, she says that helping others is one of her favorite things to do and it's something that brings her great joy. In fact, to Malia, nothing compares to the feeling she gets from doing something to help others.
9.  She's Excited To Be Part Of A Diverse Cast
Netflix's Baby-Sitters Club Reboot will have lots of similarities to the original series. However, there will be one major difference: Mary-Anne's character will be black. Malia says she's proud to be part of a diverse cast. She hopes that young black girls will be excited to see some representation on the show.
10. She Likes To Sing And Dance
Malia is a hard worker and she loves what she does. However, being a child star can be stressful and overwhelming. So when she can, Malia still likes to make time to enjoy life as a 'normal' teenager. When she isn't working, she spends her time doing other things she loves such as singing and dancing.