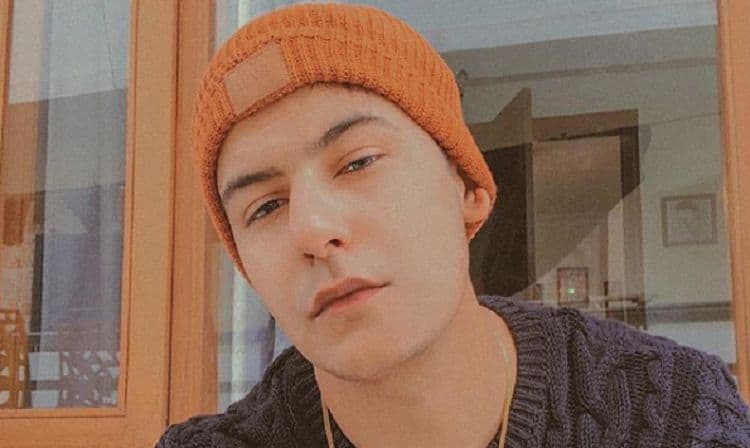 Social media has given an opportunity for many people to showcase their talents and amazing work through the various platforms. The rise of the Tik Tok app formerly known as Musical.ly in India has provided a platform for many amazing performers to display their prowess in music and dance. One of those young talents is Manjul Khattar. Khattar rose to fame through the app by posting small skits and comedy sketches on his feed and in no time amassed a huge fan base made up especially of female followers. Since his rise to fame, Manjul Khattar has been one unstoppable young adult.
Manjul Khattar was born on 20th July 18 in Gurugram Haryana India. His parents are Sneha Khattar who is a homemaker and Parkash Khattar who is a businessman. He has 2 siblings, a brother called Abhineet Khattar and a sister called Ruchika Kaushik. Khattar has done his schooling at the Xion International Convent School that is located in Part 3 Sector 5 of the Gurugram District in Haryana. Currently, he is pursuing a business course for his graduation. Manjul's style of comedy and lip-sync videos are what got him the critical acclaim he is enjoying today.
Here are 10 lesser-known facts about the Tik Tok star Manjul Khattar
1. He is a singer
Manjul Khattar is an artist by heart and despite the lip-sync videos he regularly posts on his Tik Tok account, the Tik Tok star is actually a singer. His renowned song is Yaara. He also plays guitar occasionally and does vocal tunings. He was invited to perform at an event organized by Musical.ly India at Westin Mumbai Garden City. At this event, he got to showcase his amazing singing skills and guitar prowess.
2. He is an actor
Currently, Manjul has not starred in any film on the silver screen yet but judging from his comedic sketches on his YouTube channel, he is very talented. However, according to News 18, the young Tik Tok star has his eyes set on breaking into the big Bollywood industry., He has been approached by some film producers to make an appearance in a film.
3. Rise to fame
According to the Famous People, Khattar's rise to fame was through his random selfie posts on Instagram which not only caught eyes of his fans but also some brands. He eventually developed a knack for comedy and decided to venture into YouTube where he started posting short sketches and skits on his channel. At his time of venturing, Musical.ly now Tik Tok had started to gain momentum in the Indian community and his Instagram fans persuaded him to join the platform. His first video was a lip-sync performance of a monologue from Ranbir Kapoor's film Rockstar. From this video, he got impressive feedback and he decided to focus on the app primarily. He stopped posting on his YouTube channel but he has since been urged to get back to posting on YouTube.
4. Education
Manjul Khattar was born in a middle-class family but his parents went out of their way to provide him with the best education. He attended the Xion International Convent School and he recently began undertaking his correspondence degree in Business and Commerce from Amity University in Noida.
5. He is a fashionista
His top-notch fashions sense can clearly be seen from his pictures and videos. He hopes to one day be a fashion designer.
6. Dating life
Manjul Khattar's looks have gotten him a huge following with his female followers and rumors have been flying about his association with some of his fellow Tik Tok stars. His recent rumored girlfriend is Ritika Badiani but according to Wiki Bio, Khattar is currently in a relationship with actress Aashika Bhatia.
7. Social media presence
Manjul Khattar has been on social media for quite some time now and his fan base keeps growing by the day. Currently, Khattar boasts of over 12 million fans and followers on Tik Tok and over 30 million hearts on the platform. On YouTube, he has managed to get over 300,000 subscribers on his channel. Khattar has over 3 million followers on Instagram where he regularly posts about his daily activities.
8. Income and net worth
Manjul Khattar much like most, if not all Tik Tok stars out there, gets their income from their various social media platforms. His current net worth is estimated to be around $500,000. Most of his income comes from brand endorsements, paid sponsorships, Google ad-sense and the videos he posts on YouTube. He has done endorsements for various brands including promoting his favorite hairstyle gel brand which he swears by called Helium Zero-G. He has also appeared in commercials for Tera Chips and has endorsed products such as Attire Shop, Glam Life, Hello India, and Lifestyle stores just to mention a few. His average earnings per video is roughly around $1400.
9. Hobbies
Khattar has his many ways of unwinding and when he is not creating and posting comedic sketches and lip-sync videos on his Tik Tok account or YouTube channel, he is playing the guitar, watching a movie or traveling. He also likes working out at the gym.
10. Distinctive features
Khattar got the attention of most of his female-oriented fan base through his looks and selfies that he often posts on his Instagram account. The Tik Tok star has dark hair and dark brown eyes although he is often seen wearing green contacts on most of his pictures. He also has a tattoo of both his parents' names inscribed on his arm in Arabic. His puffy well styled hair is also one of his trademarks.
Summary
On a daily basis, people are gaining acclaim for short lip-sync and comedic sketches on the Tik Tok app and from the look of things, the platform's rise might push Instagram aside. With stars such as Manjul Khattar on the rise and his dreams and aspirations, we can only wish the young crowned muser success in all his endeavors on and off the Tik Tok universe.