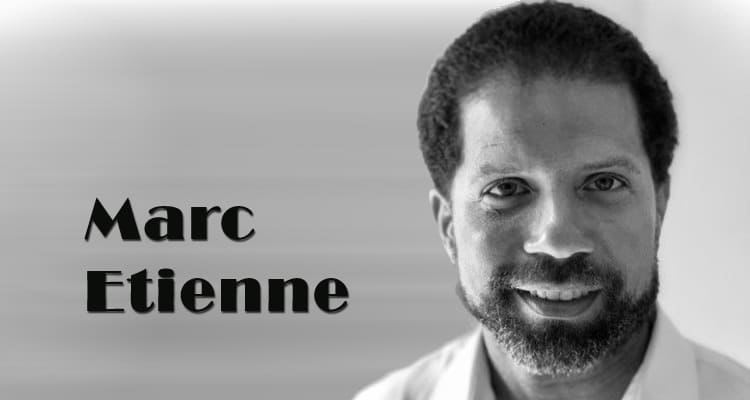 Marc Etienne is an entertainment, business, and technology leader. He previously worked at some of the most influential startups of the last couple of decades, including Overture, Yahoo, and OpenX, where he has overseen and executed large-scale initiatives and strategies that have amassed millions of dollars annually.  In addition to his corporate work, he has facilitated investment funding and produced multiple feature films. He has written, produced, and directed festival featured shorts. He has also recently released the movie "Questions" that stars Avery Kidd Waddell ( Road Trip, The New Guy), Danny Wooten (Something New, Altered Perception), Derrex Brady (S1mOne, HeadShop), and Marcuis Harris (The Crossing, Vice Principals). The film also stars Greg Serano (Power, Legally Blond), Christina Webber (Beyond the Lights, Greys Anatomy), Kiya Roberts (50 Central, Major Deal), Jennifer Ferdinand (Castle, Parenthood), Yazmin Monet Watkins (John Carter, Muppets), Jahmeela Biggs (First, Killing Lazarus), and Carmen Serrano (Breaking Bad, Next Friday).
Learn more about Marc Etienne below:
1. Marc Double Majored at New York University
Even though he double majored in Economics and Political Science at New York University, he (unofficially) triple majored in Film studies. Most of his friends were in film school, and being an experienced photographer, he was asked to help shoot their short films. He not only shot many student films at NYU, but he helped out in all positions behind the scenes and even acted when needed.
2. He Sat Within The Arts Section During Graduation
To add to the above, he sat within the Tisch School of the arts section during graduation!
3. Marc Watched Over 400 Movies And 300 TV Episodes In One Year
One year, he watched over 400 movies and 300 TV episodes. From this experience, he quickly built upon his storytelling knowledge by using content volume to reinforce the good and bad of how to structure a story for the screen.
4. He Co-Hosted An Infomercial
When trying to get financing for "Questions," Avery and Marc co-hosted an infomercial that he added to the business plan as an innovative way to describe the package to potential qualified accredited investors.
5. Marc Had a Large Role In His First Feature Film Production
His first foray into feature film producing was creating (along with his brother and partner) the budget, business plan, and pitch package and pre-production press release for an award-winning Taiwan feature by Wi Ding Ho titled Pinoy Sunday. He also landed the first investor for the film, which was instrumental in getting additional funding attached to the film.
6. He Pays Homage To Hitchcock In The "Questions" Film
He plays the bartender in the "open mic" scene of "Questions." He's mostly out of focus in the background. This was his way of paying homage to Hitchcock (who often had small cameos in his own films) and to his NYU days, where he often appeared in the background of many student films.
7. Marc Convinced Hospital Staff To Be Released Early To Attend A Film Screening
In order to be released from the hospital a few hours before his scheduled discharge (since he had completely recovered from his illness), he showed his VIP pass to the medical staff. He explained that he was about to miss an exclusive screening of a highly anticipated film with a special Q&A afterward with both the director and the star. It worked. It ended up being an amazing screening. Only in LA!
8. He Gave Others Courage To Leave An Independent Film Screening
At a crowded screening for an independent film, Marc and his friends decided the movie was too awful to finish, so they got up to leave and were immediately spotted by the director, who shouted at them to stop and sit down. They kept going and inadvertently gave many others in attendance the courage to save themselves. By the time they reached the doors, nearly half the screening was following them. As they exited, they could hear the director begging them all to give the film a chance.
9. Marc Loves Horrors Films
I love horror films and could watch one alone in a dark theatre. One of my filmmaking goals is to get a few bone-chilling horror films made.
10. He Made a 30-Second Short Film
I once made a 30-second short film. It was the hardest thing I've ever tried to edit. But I am still proud of the flow of the scenes and the economy of movement.
You can check out the feature film "Questions" that Mark co-produced, it  is now available on VOD platforms in the U.S., Canada, United Kingdom, and more.