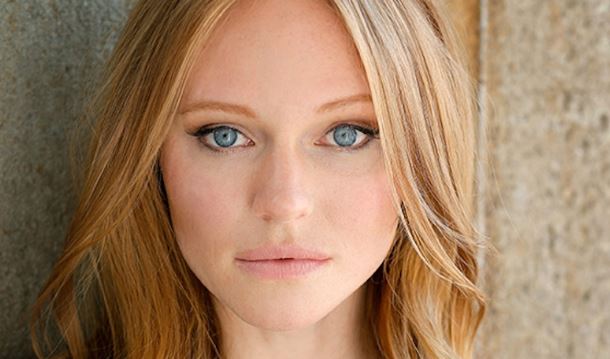 Abigail has been around since 1992 when she was born and portrayed by a few sets of twins, and there have been more than a few Abigail's over the years. She's been portrayed by seven different actresses, but one really stands out. Newcomer Marci Miller is one of the best Abigail's we've seen, and it's upsetting to some fans she decided to abruptly leave her year-long role in 2018. Recognizable former Abigail actress Kate Mansi returns as Abby for a short-term stint, but Miller will be missed. She made a great Abigail.
She Looks the Part
Marci Miller is undoubtedly beautiful, but she almost looks the part of Abigail. The character is always so unsure of herself and what she wants in life. She's always thinking of other people first, and she's always making choices that benefit those in her life more than they benefit her. She's soft and she's not someone we'd often call a strong character. She's had strong moments, of course, but she's so soft-spoken and always looking out for everyone else. Miller just has the look to her. She looks softer and more like her character than many of the other actresses who have portrayed the character over the years.
She Played Different Versions of Herself
It's not easy to play yourself but a difference version of yourself, but she managed to do it in 2018 when she suffered from a couple of split personalities. She was three women in one, and she managed to make the transition seem almost endless. She showed the depth of her abilities, too, when she went from being the soft and sweet Abigail to being the hard and brash Gabby. Perhaps she used the real Gabi as her inspiration for this character, but she did a stellar job with it when she made her a version of her own.
She Has Great Chemistry with Chad
Abigail and Chad have a long history together. They have a son. They have a life together, and they have a lot to offer one another, but they also have a lot of chemistry no matter what happens to their characters. They have a sweet chemistry on-screen, and we imagine in real life they must be good friends. They work very well together, and they seem very comfortable with one another when they do. They've made a great on-screen couple even when they were not together officially when he was with Gabi and she was with Gabi's own brother, Dario, for a while. They work well together, and it's obvious they have serious respect for one another.
She Almost Looks Like Her "Mother"
If you're going to have a television mother, you should look a bit like her, right? That's what we get from Marci Miller and her on-screen mother, Jennifer. They have the same soft appearance, the same soft look to them, but the same fierce determination in their character. They have similar delicate features, and they look more like mother and daughter than any of the other actresses who have portrayed Abby. Perhaps it's just that she's the softest and most innocent-looking of all the women who have played this character that makes us say that.
She's A Good Actress
Marci Miller has not been in the acting game as long as some of the other people on the show, but she's good at what she does. She's almost a decade into her career, and she's had some notable and memorable moments on television and in the movies. She was nominated for a Daytime Emmy Award for Outstand Lead Actress in a Drama Series in 2018. She didn't win, but she was nominated, and she wasn't quite a year into her role when she was nominated. If that doesn't speak widely to her ability as an actress, few things do. We don't know what's in store for the young actress now that she's left her soap days, but we do know she helps her husband with his business, so she might choose to go to work in the family game. We don't think we've seen the last of her, however. She'll return to the show at some point.
Stay tuned for more Days of Our Lives and be sure to check out TVOvermind daily for the latest Days of Our Lives spoilers, news, and updates.