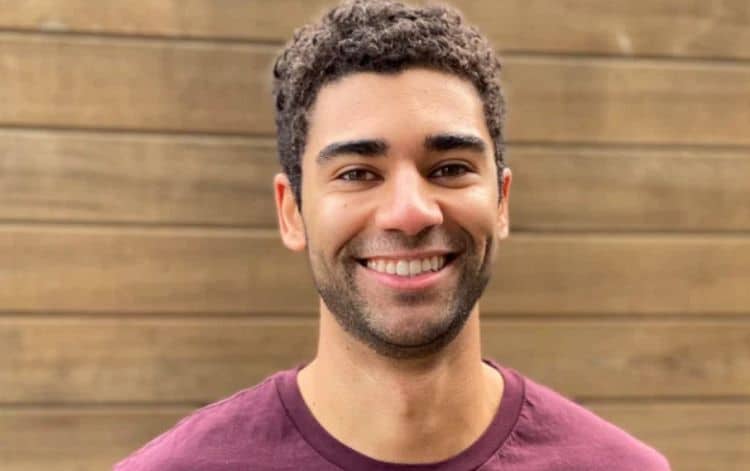 With Katie Thurston looking for love as the newest bachelorette on national television, fans are looking to learn as much as possible about the men who want to find love with her. Right now, we are not serious about anyone, but we are looking to see who is in the running to win the heart of the young bachelorette. Marcus Lathan is one of the many men hoping to find love in front of America, but is he serious? Who is he? What's he like, and will he make a good match for America's current sweetheart?
1. He is a Jack of All Trades
Marcus Lathan is a man who does a little of everything. Of course, in Bachelorette-land, that might mean he really is quite successful – or he's just a guy who has had many jobs and currently has none. We like to think he really does have a few jobs and he's doing well in life. He's a podcast host, he's a DJ, he's a realtor, and he is a model.
2. He is a College Grad
Lathan graduated from Washington State University. He graduated in 2012 when his degree in business finance. He uses it at work. During the day when he is not modeling or being a DJ (or hosting his podcast with his friends), he works as a real estate agent (as well as the operations manager) at a company called Affinity Property Management. It's located in Portland.
3. He is from Oregon
He's currently living in Oregon, but he also spends a great deal of time traveling to Washington for his work. He's a Portland guy who lives there now, travels for work, and went to college in Washington. His desire to spend so much time in the Pacific Northwest for college and work makes us think he might have grown up in the area.
4. He is 30
Those who pick the men to be on the show did a good job of finding men of an appropriate age this season. They are as young as 26 and as old as 36, and Marcus Lathan finds himself right in the middle of all of that being only 30.
5. He Knows What he Wants
Marcus Lathan is a man who knows what he wants, and we kind of love what he is looking for in a woman. He's looking for a woman who is smart (obviously a good choice in any situation), but he is also looking for a woman who is tidy. He really speaks to us with this one.
6. He Loves Board Games
It seems like Lathan is a guy who likes to spend his time being a little bit laid back when he's not working, and he enjoys playing board games. If you can get him to sit down and play any game with you, it's going to be Monopoly. It is his favorite, and it's one that he's always loved.
7. He's a Foodie
While he might like to hang out at home playing Monopoly in his downtime, he also loves to go out. He is a fan of things like trying out new restaurants in and around Portland, and he always wants to find something unique and exciting. He likes to have a good time, and he is looking for a woman who enjoys many of the same things.
8. He's a Music Fan
When he finds a woman with whom to settle down, she shouldn't expect a quiet house. He likes to have music playing all the time, which means he likes it in the car and at home. We imagine he's not blaring music in a way that makes everyone crazy, but she should like to listen to music and she should probably have a diverse taste in musical artists, too. We don't know what he likes, but people who like to have music playing all the time tend to have moods – sometimes they want something upbeat, sometimes something soft like classical or jazz, sometimes loud, quiet, and everything in between. We can only assume, though.
9. He's Confident
In a world where everyone is too personal and shares things we just don't need to know, Marcus Lathan has made sure we all know he is an amazing lover. When asked to describe himself as a lover, amazing is the adjective he chose.
10. He's Very Calm
Those who have gotten to know him well call him a very sweet guy with a calm demeanor. That's not a problem for anyone if we had to guess. He does come across as someone who is sweet, and being calm and laid-back certainly are not negatives.